AABS unites scholars of Baltic studies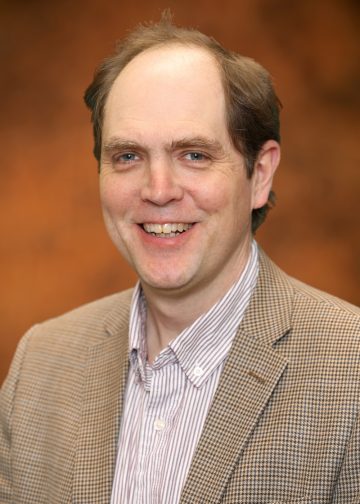 Andres Kasekamp,
Professor of History, Chair of Estonian Studies,
University of Toronto,
Canada
Baltic studies is concept that was born in 1968 when a group of Estonian, Latvian, Lithuanian scholars in exile in North America decided to pool their talents and establish the Association for the Advancement of Baltic Studies (AABS). Until that point, most scholarship had been from a narrow national perspective. Furthermore, the Baltic states had been incorporated into the Soviet Union and wiped off the map of Europe. In the context of the Cold War, research on their home countries by Estonians, Latvians, and Lithuanians in exile was not taken seriously and was often viewed as politically motivated by the wider academic community. Thus one of the aims of the founders of AABS was to prove that their scholarship was objective and legitimate.
Baltic studies was defined broadly: it encompasses a wide variety of disciplines, including (but not limited to) political science, history, economics, culture, literature and language. Though AABS focuses on Estonia, Latvia and Lithuania, in recent years, it has been attempting to broaden its scope to include other countries of the Baltic Sea region.
The goal of Baltic studies is to be genuinely comparative.
The goal of Baltic studies is to be genuinely comparative. It is surprising that there is still resistance to the idea that the three Baltic nations belong together among some Estonian, Latvian and Lithuanian scholars who prefer to emphasize their differences rather than their similarities. Our understanding of events and processes benefits tremendously from a comparative perspective. AABS seeks to overcome the still common practice of an author from one of our countries, e.g. Estonia, writing about her own nation but entitling the article as the Baltic case, as if the other two countries are identical and the conclusions reached in their research can automatically be broadened to include all three Baltic states.
The flagship event of the AABS is its biannual conference on Baltic studies which regularly attracts several hundred researchers from at least four continents. Last year when the republics of Estonia, Latvia and Lithuania celebrated their centenaries, AABS celebrated its 50th  anniversary with a conference at Stanford University. Recent AABS bi-annual conferences have been held at the University of Pennsylvania, the University of Washington, Yale, Georgetown and Johns Hopkins. The next conference will be in held in Charlotte, North Carolina on 28-30 May 2020. On two occasions, the AABS conference has been held together with the annual conference of the Society for the Advancement of Scandinavian Study. Additionally, AABS has also had some joint efforts on a smaller scale with the German Studies Association.
The face of AABS is its quarterly peer-reviewed Journal of Baltic Studies published by Routledge / Taylor & Francis and currently edited by Dr Matthew Kott, based at the University of Uppsala. It is the premier journal in area studies for our corner of Europe. The most recent issue (vol. 50, no. 1) is entitled "The Baltic states after the crisis: the transformation of welfare systems and social problems" which showcases how researchers from a variety of disciplines can contribute to understanding contemporary problems from a transnational perspective while also having relevance for policymakers beyond our region.
Though AABS began as a North American organisation (and is a member of the prestigious American Council of Learned Societies), it has a global reach.
In parallel to the AABS biannual conference there is also the Conference on Baltic Studies in Europe, a biannual conference on alternative years to the AABS conference, a tradition which began at the University of Stockholm at the end of the Cold War and has rotated among Baltic Sea states. The next European conference will be held in Poland for the first time in the city of Gdansk on 26-29 June 2019 (cbse2019.wordpress.com).
Though AABS began as a North American organisation (and is a member of the prestigious American Council of Learned Societies), it has a global reach. The European component has been increasing in terms of its membership, publishing activities, and leading officers, e.g., the President-Elect of AABS is Prof. Daunis Auers of the University of Latvia. AABS has members in more than 30 countries, including all the Baltic Rim states.
Unlike many other scholarly organisations, AABS is a learned society which is open to all who have an interest in the area, i.e., many non-academics are members. It is a self-financing organisation which relies on its membership dues and donations. Thanks to numerous individual benefactors, AABS has been able to develop a program of scholarships and grants for students and researchers of Baltic Studies. These includes grants for emerging scholars and doctoral dissertation writing grants. Additionally, there a several grants specifically for citizens of Latvia. For more information, please see aabs-balticstudies.org and consider joining AABS to support academic research on the Baltic states.
Email: andres.kasekamp@utoronto.ca
Expert article 2526