Behavioral change towards climate neutrality in Baltic States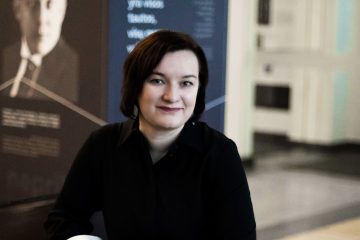 Aistė Balžekienė
Principal investigator, Civil Society and Sustainability research group
Kaunas University of Technology
Lithuania
The ambitions of European Green Deal require significant behavioral change for more sustainable way of life. Data from European Social survey (2016/17, "Climate change") indicate that people in Baltic states and Central Europe exhibit quite low concern with climate change, compared to countries in other parts of Europe.  For example, only 16% of Estonians (lowest number in Europe) and 19.5% of Lithuanians are very worried or extremely worried about climate change, compared to 52% in Portugal or 50 % in Spain.
Furthermore, people in Baltic States do not feel high personal responsibility about climate change. As Special Eurobarometer survey on Climate Change from 2021 indicates, only 20% of people in Latvia, 26 % in Estonia and 28% in Lithuania said that they personally are responsible for tackling climate change (when asked to indicate multiple actors that are responsible), compared to highest scores of 57 % in the Netherlands, 56 % in Denmark and Sweden. The level of action to fight climate change at individual level in Baltic states is again among the lowest in Europe (from 42 % in Latvia, 47 % in Estonia and 48 % in Lithuania indicated they have taken any action compared to EU27 average of 64%).
This lack of personal responsibility and low concern creates a gap in the need of rapid transformations at individual level and passive observer role currently specific to a large part of society in Baltic States.
I would like to identify few obstacles towards faster behavioral change at individual level for the climate change action in various sectors based on Lithuanian examples.
Policy measures and communication strategies regarding waste are targeted mainly at the recycling rather than the prevention, which is at the top of waste hierarchy. The share of recycled waste in Lithuania is constantly increasing from 2011. The major shift was with the introduction of deposit refund system in 2016, when refund of plastic bottles reached over 90%. And still, the total amount of waste in Lithuania is increasing. Little effort at the policy level is made towards the reduction of consumption, food waste, quantities of textile waste and other preventive behaviors.
Infrastructure development is lagging behind the needs and public expectations. One of the target areas of Green deal is the radical reduction of fossil-based energy in the transportation system. The law on Alternative Fuels was passed in Lithuania in 2021, setting up the plan to increase the number of electric cars up to 10% of total car park by 2025. At the beginning of 2022, there were 5045 electric cars and 3210 plug-in hybrid cars registered in Lithuania, that is less than 1% of total car park. This means, that in coming three years, there should be a major shift in the individual decisions about the car choice. But if we look at the infrastructure of charging stations, it is poor. For example, on the way from Vilnius to Kaunas (two biggest cities), there are three charging stations. In the biggest seaside resort Palanga, which attracts over 300,000 tourists every year, there are two charging stations for the electric vehicles. And usually charging stations in Lithuania have possibility to charge just one car at once. In addition, often public charging stations are not functioning properly because of lack of maintenance.  In big cities there is a struggle for a free spot in the charging station, and those who live in the apartment buildings, do not have the possibility to charge their cars in their living place. Then, if we consider average charging time of 20 minutes, we can assume high resistance at the individual level to the electric cars, as that involves uncertainty and inconvenience. Plans to increase significantly the network of charging stations are there, but they should be implemented faster, that demand would not exceed the supply. The infrastructure of the charging stations should be attractive (for example, to be installed at the existing gas station network to provide additional services of food for the consumers), sufficient (charging spots in the main highways should include the possibilities to charge multiple cars at once) and sustainable (the constant maintenance of the public stations to ensure the smooth functioning).
The individual support for greener solutions at individual energy production and electric transport is not sustainable and sufficient. The ministry of Environment in Lithuania has introduced several incentives to motivate individuals for a transfer to the renewable energy in the households and transportation. One of the incentives, commissioned by the Environmental projects management agency under the Ministry of Environment, is the funding for the installation of solar power plants. The demand is so huge, that, for example, when the application system was opened on 10th of January 2022, every minute there were 2 applications, and in one day total requested amount for support exceeded 7,8 million euros, when the all support for 2022 will be over 4 million. The application system is open for one month, and it is apparent that societal potential to renewable energy use in the households is massive, also triggered by significantly increasing electricity prices, and the support is not sufficient. Another incentive is the support of 5000 euros for new electric cars, and 2000 for older electric cars. Every year there is a certain amount of budget for these incentives, and when the budget ends, the incentives end. Such kind of system is not sustainable, and will not induce needed radical change, as the motivational system should be long term and sustainable, like for example reduction of taxes on environment friendly cars or similar.
In order to achieve climate neutrality by 2050, the right motivational mechanisms should be activated for the significant behavioral change. Sociological surveys indicate, that people in Baltic states have higher concerns about economic, social and geopolitical social problems, than environmental.  High potential for the individual sector to faster energy shift is the incentives for the energy prosumer behaviors in the individual level. Prosumerism, defined by futurist Alvin Toffler, means the system where consumers become producers at the same time. People then become not only end-users, but also active energy citizens, competent in modeling their own impact and the economic revenue from environmentally friendly behavior. Fist, technological/ instrumental shift should happen, then we can expect the intrinsic value shift toward environmental conscious behaviors.
E-mail: Aiste.balzekiene@ktu.lt
Expert article 3182
>Back to Baltic Rim Economies 1/2022
To receive the Baltic Rim Economies review free of charge, you may register to the mailing list.
The review is published 4-6 times a year.