China is committed to building an open world economy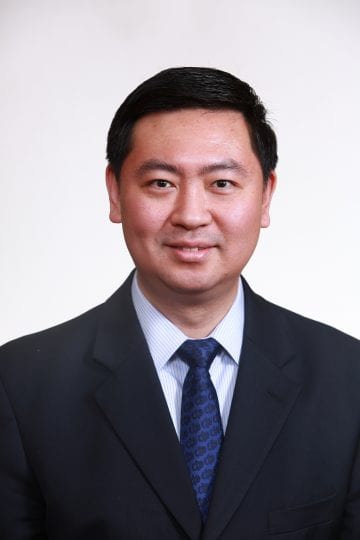 Chen Li,
Chinese Ambassador to Finland
In January this year, China and the United States reached the phase-one economic and trade agreement, representing an important step towards resolving China-US trade friction. The agreement not only serves the interests of the two countries and their peoples, but also has strengthened the confidence of the market, stabilized market expectations, and created a good environment for business activities, especially when the global economy is currently under downward pressures.
Economic globalization is a historical trend that no one can stop. The free flow of goods and factors through globalization has created huge wealth for the world. David Ricardo rightly pointed out that trading each others comparative advantages would increase welfare for all, and China's experience in economic reform and opening up has been a solid proof. Trade protectionism and unilateralism will only disrupt the global industrial and supply chain, bring disorder to the world economic and trade system, negatively affect businesses and people's well-being, and lead the global economy into a recession trap. Great depression in the 1930s has shown that the trade war could have the most dire consequences. In the 21st century, the ideas of unilateralism, protectionism and decoupling draw a very frightening picture and will be extremely harmful if put into practice. Every member of the international community should resist those ideas and defend the multilateral trading system and the economic globalization.
China is a staunch defender of globalization and free trade. Our philosophy is to be open and inclusive, and to seek win-win outcome through mutual beneficial cooperation.
Over the past year, China successfully hosted the second Belt and Road Forum for International Cooperation. 283 new cooperation agreements were reached during the Forum. Until now, a number of economic and trade cooperation zones have been set up in countries along the BRI routes. They have attracted $35 billion of investment from Chinese companies, paid more than $3 billion in tax to host countries and created 320,000 jobs for the local communities. After six years since it was launched, BRI has become the largest platform for international cooperation and most popular public goods in the world.
The second China International Import Expo (CIIE) attracted an impressive gathering of 181 countries, regions and international organizations, more than 3,800 exhibitors and over 500,000 buyers from home and abroad. Business deals worth more than US$71 billion were concluded, up by 23% from previous year. Finland has participated for two consecutive years, and achieved very positive results. Finnish products and services have won large number of Chinese admirers.
China has an enormous market of nearly 1.4 billion people. Domestic consumer demand for quality goods and services has been growing at a fast speed. The new Foreign Investment Law and its implementing regulations took effect on January 1st this year. This law further broadens market access for foreign investment, enhances protection of IPR and opens up the financial sector further. It will benefit firms in such sectors as securities, futures, fund and life insurance. I am quite sure that foreign investors will find more business opportunities in China.
It is true the COVID-19 pandemic has brought a negative effect on Chinese economy as well as world economy, yet I believe its impact on Chinese economy will be short-term and temporary. It will not change the fundamentals of Chinese economy, which is highly resilient and has enormous potential for growth. China will beat the virus, and has the capability and confidence to minimize the economic impact of the epidemic. From another point of view, the pandemic demonstrated the necessity for international community to come together in fighting the virus and to restore economic growth. We are all in this. All human beings share a common destiny, where either we enjoy prosperity together or we suffer the pain together in this globalized world. Certainly I hope for the common prosperity.
The year 2020 is a milestone for China's development. In this year, China will achieve its first centenary goal, that is to eliminate absolute poverty and complete the building of a moderately prosperous society in all aspects. 2020 is also the 70th anniversary of the establishment of diplomatic relations between China and Finland, and the 45th anniversary of the establishment of diplomatic relations between China and the EU. All these provides unique opportunities. China is willing to work together with Finland and other EU countries to strengthen cooperation, and work together to maintain an open and inclusive world economic and trade structure, continue to inject "positive energy" into economic globalization and trade liberalization, and share these development opportunities with our partners.
Expert article 2700