Civil society in contemporary Russia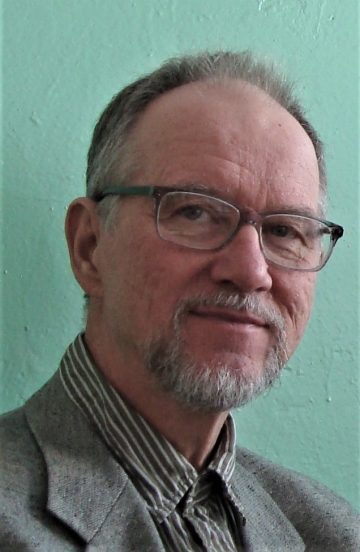 Leo Granberg,
Professor Emeritus,
Aleksanteri Institute, University of Helsinki
Finland
When following news from Russia one gets the feeling there is no civil society while the rulers are effectively repressing democratic institutions and political opposition. However, the situation is more complex. While political opposition is practically forbidden, are non-political organisations welcomed to mitigate and solve social problems. However, they are also increasingly controlled. The situation causes in society a lot of confusion. In the following I will take up how Russia has come to this situation, and give evidence of an existing civil society, and finally consider the effects of conservative tendencies in Russia. The term NGO is used in the wide sense of non-state and non-business organisations.
When Russia was transferring towards capitalism, a lot of doubts were uttered of her ability to build up a well-working market economy. There was neither traditions of democracy nor civil society  ̶  the key elements for western market economies. The only reminiscent elements were civic-kind-of organisations from the post-Stalin era. One of them was Women's Council, which had, indeed, an important role during transition. Many local women clubs made crucial voluntary work to mitigate consequences of poverty in the ruins of the Soviet state. They tried to do what was necessary, among others to offer a meal for children from poor families and a place to escape from violence at home.
In the 1990s formal NGOs were rapidly organized and in 2001 the civic sector was diverse and large, including more than 450 000 formally registered NGOs, and beyond these were unregistered groups. Poverty and attached social problems were addressed by around 70 % of NGOs at that time. Some help was received from foreign donations via these NGOs. In the growth period of Russian economy 2000-13 the state increased its own budget expenditures to social tasks. Also, Russian firms were obligated to social donations. A step of privatisation of social sector was to invite NGOs and enterprises to complement public services: new legislation from 2010 and 2015 promised socially oriented organisations an opportunity to get state support in order to supply certain goods and services. The civil society was activated in many ways and project-based development efforts by the government offered NGOs resources to act.
There is much evidence of lively civil society. The joint EU/Russian project 'Ladoga Initiative' tested in 2011-13 how the approach of European Union's Leader program works in Karelian villages. Shortly, grass-root level participated intensively, building children's playgrounds, repairing sport sites, and cultural houses etc. This did not happen without problems but none of the local projects was left undone. Networking took place between people and was based more on personal ties than formal relations. World Bank has driven a somewhat similar project activity since 2005, called 'Local Initiatives Support Program'. Furthermore, Russia launched her own TOS-model to support short-term local projects. And presidential programs added new alternatives for funding local projects. All these examples give evidence of active, often informal civil society.
Since the early 2010s, however, conservative tendencies inside Russia have strengthened. The attitude to foreign aid has turned negative and foreign funding is often labelled to foreign agency. This concept emerged into legislation in 2012. In 2020 even individual Russian persons were added to legislation as  possible individual foreign agents. Such a title will definitely cause troubles for an organisation, and as to a person, the troubles may even mean hostilities in private life. The boundary of being foreign agent is very unclear and anybody working in political field or international cooperation may take a personal risk.
Changes in legislation and attitudes in society force local NGOs often to change their strategy. A small study of social NGOs in Nizhny Novgorod region revealed that they have a large variety of adaptation strategies in this situation. Some NGOs try to improve and intensify their work, others are merged together with another NGO, the church or a state unit. Some want to stay unregistered in order to avoid exposure to bureaucracy. They cooperate instead with a registered NGO or an enterprise. And some NGO members establish a commercial enterprise to take care of funding problems in the NGO.
To summarise the late tendencies:
Russian civil society was activated in many ways by Russian actions and foreign help, until conservative trends,
NGOs were many but still rather unknown to citizens, and trust in them was not strong,
Political conservatism strengthened, family values and patriotism became reference points in state funding.
NGOs need to find adaptation strategies,
in spite of difficulties NGOs demonstrate quite a high level of resilience.
Email: leo.granberg@helsinki.fi
Expert article 3012
> Back to Baltic Rim Economies 4/2021
To receive the Baltic Rim Economies review free of charge, you may register to the mailing list.
The review is published 4-6 times a year.