Contours of Africa's new trade policy architecture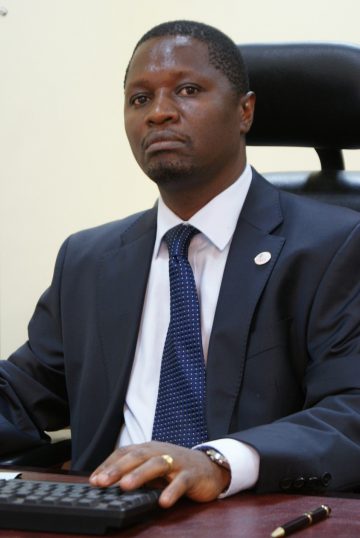 Peter Kalunda Kiuluku,
International Business Consultant,
ESAMI – a consulting, training and teaching hub in Africa,
Tanzania
Global trade policy issues, since 2005, have been hinged on getting strong support through the World Trade Organisation (WTO) Doha Development Agenda. However, the initiative is now practically dead. This has led to a combination of a liberal trade policy at a multilateral level with some special and differential treatment provisions for developing and least developed countries. Some of the developed countries have moved towards high levels of protection and inward-looking trade policies. Adoption of bilateral approaches to resolve trade concerns and disputes as opposed to adopting multilateral approached seems to be the new norm for big economies. This is a major policy headache for Africa.
In addition to the above toxic policies, recent developments indicate a worsening trade environment for African countries. A stalemate on the appointment of Appellate Body Members persists. This has led to fraying of the enforcement function of the WTO's dispute settlement body. The net effect of this outturn is the weakening of hard-earned gains made since establishment of the multilateral trading system.
Intractable challenges remain regarding advancement of the Doha Round agenda, partly attributable to the question of differentiation of developing countries.  The most significant of the developments at the multilateral trading system is the invocation of WTO Agreement Article XX, which applies to security exception to suspend commitments made.
In the African continent, the Regional Economic Communities (RECs) continue being the axis of economic integration as well as the acquis for continental economic integration under the auspices of the Africa Continental Free Trade Area (AfCFTA). Most RECs continue to improve their trade regimes and to pursue deeper integration as provided for in their founding treaties. All the RECs have a vision of an economic integration that goes beyond Free Trade Agreement (FTA) level. The SADC, ECOWAS, EAC and COMESA, for instance, have enacted sectoral policy instruments that are complimentary to trade policy, although not accounted for under the FTA framework.
That notwithstanding, despite creation of various trade liberalisation instruments at the REC level and market access offers under generalised system of preferences (GSP) schemes; as well as waiver regimes such as Africa's Growth and Opportunity Act (AGOA) and  Everything But Arms (EBA), intra-Africa trade remains dismal.
Multiple trade policy regimes create new policy measures. However, African countries largely falter when it comes to implementation of agreed measures largely due to capacity challenges. Nevertheless, the conviction of African countries on economic integration as a panacea to economic challenges continues unabated. This has led to the creation of the most ambitious continental integration scheme; the AfCFTA.
The AfCFTA was signed in Kigali, Rwanda, on 21 March 2018. As at July 2019, 54 of the African Union's 55-member states had signed the AfCFTA.  By May 2019, 29 countries had deposited their instruments of AfCFTA ratification with the African Union Commission (AUC).  The AfCFTA is expected to introduce robust policy instruments of which most African countries are largely ill equipped to effectively engage in. This will present a challenge that will slow down any immediate gains.
There are still outstanding REC level agreements that are not domesticated by member states. This implies significant lack of policy and regulatory coherence at national level to foster smooth implementation of the regional agreements upon ratification. This is evidenced by the proliferation of non-tariff barriers (NTBs) in most of the RECs.
Gender representation in the trade sector in Africa is still a challenge. Across all the RECs and the AUC trade related engagements, the trade sector is male dominated and most RECs do not have affirmative action policies to encourage participation of women in trade matters. There is need to ensure women's full and effective participation and equal opportunities for leadership at all levels of decision-making in political, economic and public life as per goal 5 of the Sustainable Development Goals (SDGs). Increased women participation will lead to better trade outcome under the AfCFTA.
Collectively, the above developments mark a capricious nature of the trading landscape that could not have been predicted several years ago by African countries. They further mark unprecedented negative evolution of international trade since creation of General Agreements on Tariffs and Trade (GATT) in the 1940s and WTO in mid 1990s. This negative outcome at global level, may lead to momentum towards a successful AfCFTA implementation.
Expert article 2751