COVID-19 outbreak in Finland: A path to recovery through action-oriented implementation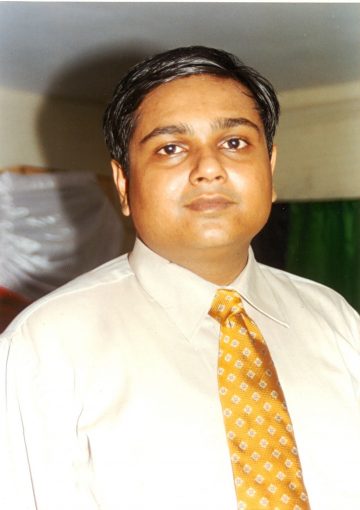 Sajal Kabiraj,
Principal Lecturer of Strategy and International Business,
School of Entrepreneurship and Business, Häme University of Applied Sciences Ltd. (HAMK),
Finland
The COVID-19 outbreak in Finland has created the need for mobilization of different types of resources, viz; physical, financial and well-being. During the early days of the pandemic in March 2020, the best and worst-case scenarios for the spread of COVID-19 in Finland had been mapped out by researchers at universities in Turku and Tampere. The Government of Finland had acted swiftly and had 19 emergency measures in place in March 2020 to control the spread of COVID-19. According to the Finnish Government, Valtioneuvosto, the lockdown measures taken in Finland in March 2020 to prevent the spread of the virus initially restricted movement and business activity, and this had some consequences for economic growth. The Finnish economy however had gradually started to recover in October 2020.
Finland is now experiencing the second wave of coronavirus outbreak in early 2021. It is suggested that Finland can adopt the 4C model for COVID-19 for futures planning. C – Curing the infected persons through proper diagnosis and medical care, C – Controlling the spread of virus through preventive vaccination thereby breaking the chain, C – Confining super spreaders through practice of social distancing norms, C – Continuing the best practices like wearing masks, washing hands regularly and promoting mental well-being activities. The Government of Finland is trying its best to live up to its promise of on time delivery of healthcare facilities and meet the requirements of its people.
Referring to the Sitra Megatrends 2030, Finnish companies are now rethinking their relationship with their employees, how technology fits into recruitment and how people can continue to develop their skills during a pandemic. COVID-19 has made significant changes on original scenario of future of work. Scenario planning for the future of work in Finland needs to be brought forward by a couple of years. Forecasting is being increasingly replaced by recasting scenarios from the future state to present state. Futures planning as a result of the COVID-19 outbreak would accelerate the development of smart cities with smaller office spaces, less parking spaces and more green areas. This would necessitate the need for different kind of infrastructure landscapes for urban, semi-urban and rural areas where people could continue to work remotely.
According to Statistics Finland, the Finnish economy is expected to grow steadily in 2021 and 2022, which indicates that Finland is on its way to recovery post COVID-19. There was a policy recession initially, but Finland was able to avert real recession and financial crisis. Finland has been successful to emerge from the worldwide economic recession without a major impact. As suggested by Carlsson-Szlezak, P., Reeves, M., & Swarts, P. (2020) in their article 'What Coronavirus Could Mean for the Global Economy' published in Harvard Business Review in March 2020, Finland's recovery could be supported through a V-shaped scenario which describes the "classic" real economy shock, a displacement of output, but growth eventually rebounds. In this scenario, annual growth rates could fully absorb the shock. It is an optimistic but plausible scenario. According to the Finnish Government, Valtioneuvosto, the general deficit would be lesser in 2021 and a full recovery is expected not before 2024. The private sector consumption would recover faster but the public sector consumption would continue to lag and recover slowly.
The COVID-19 outbreak in Finland has many lessons, viz first for the Government – battle readiness and deployment, i.e. to be always prepared for a pandemic in the future. The second lesson is for the Finnish companies – to be agile and responsive, i.e. to be characterized by the division of tasks into short phases of work and frequent reassessment and adaptation of plans. Finnish companies should embrace more of lean thinking in future in order to continue production even if there are disruptions in their supply chains due to production stoppages with their supply chain partners. Although, offshoring is an important component of Finnish manufacturing, the extent of regionalization and the dependency networks should be revisited for better future scenario planning. The third lesson is for the Finnish consumer, who has learnt to adapt, and this outbreak has brought to forefront the Finnish quality of Sisu within themselves, which is perseverance, the love of life and the desire to succeed despite adversities. COVID-19 outbreak in Finland will be recalled as a time for learning, being better prepared for the future, and being resilient in moments of crisis.
Expert article 2982
> Back to Baltic Rim Economies 3/2021
To receive the Baltic Rim Economies review free of charge, you may register to the mailing list.
The review is published 4-6 times a year.