COVID-19 vaccine and Western pharmaceutical firms: A complex global picture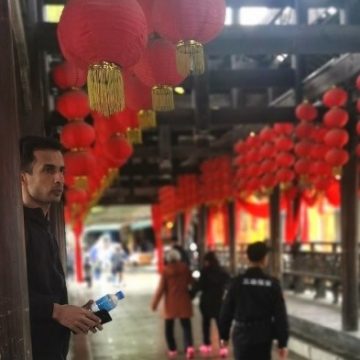 Muhammad Farhan Bashir,
Ph.D., Research Associate,
Business School, Central South University,
Changsha, Hunan, P.R. China
The recent explosion of COVID-19 cases in developing economies, i.e., India, has put tremendous pressure on developed western economies to suspend intellectual property, and pharmaceutical companies must be obliged to do more to address this crisis. Recently, a group of 60 developing economies started working on a proposal to waive WTO's intellectual property rules to allows a significant increase in COVID-19 vaccine supply, especially in the developing economies. The acceptance of such a proposal will be crucial in combating COVID-19 as middle-income countries, i.e., Colombia, Turkey, Brazil, and India, have seen an escalation in new COVID-19 cases. Pharmaceutical companies, which have scaled up production to meet global demand for vaccines, are opposing such waiver by arguing that such proposal will not significantly increase global vaccine supply in the short run because of lack of technical know-how and familiarity with the vaccine technology being critical factors.
The WTO intellectual property rules known as TRIPS were amended in the 1990s after the outbreak of AIDS to allow countries to manufacture medicine in an emergency. United Nations argues that such changes saved millions of lives in under-developed economies. Even after the reform in the years after the AIDS crisis, the process to modify WTO rules is open to legal challenges and may require many years to implement as every vaccine is based on a large number of separate patents. Another bureaucratic hurdle is that these rules were only modified to overcome localize disease outbreaks, not a pandemic; hence, exporting these vaccines under this exemption is open to legal discussion. Although, WHO has stabled technology-transfer pool for COVID-19 vaccines, but to this day, no pharmaceutical manufacture has made any contribution. US Trade representative Katherine Tai at a WTO conference addressed this situation by stating, "The market once again has failed in meeting the health needs of developing countries." Leading pharmaceutical companies, i.e., Johnson & Johnson, Pfizer Inc., and AstraZeneca PLC, have opposed such waivers and have promised that COVID-19 manufacturers can produce 10 billion doses in 2021 under the current intellectual property system. Though, campaigners for the waiver dispute this number to say far less is likely to be produced.
Pharmaceutical companies argue that trained technicians to ensure quality checks and scarce source ingredients, manufacturing techniques, and biological components are key obstacles in the setup of new assembly lines and scale up the vaccine production.  Although progress has been made to overcome these obstacles, there is growing concern that these agreements are opaque and licensing agreements must be modified in recent months. Last year, the University of Oxford explored opening up intellectual property to expedite the manufacturing process of the COVID-19 vaccine. But lack of experience in extensive trials and regulatory and manufacturing approvals to launch a vaccine forced them to sign an exclusive agreement with pharmaceutical giants AstraZeneca, who has since built a web of more than 20 manufacturing partners to help deliver vaccines under the COVAX initiative. But has only shipped 50 million doses out a goal of two billion vaccines. BioNTech CEO Ugur Sahin has shown a willingness to issue special licenses to manufacture COVID-19 vaccines but has rejected calls to waive the intellectual property by saying that at least one year of experience is required to ensure quality control and master the technology. Last year, it took a months-long transfer of mRNA technology for Pfizer to produce vaccines at a large scale because technology is so new. "We don't want to have a low-quality vaccine in Africa," Dr. Sahin said.
According to consultancy firm McKinsey, vaccine manufacturer needs 18 to 30 months to adapt to the manufacturing process of vaccines but further reported that it could be compressed to as little as six months. Backers of waiver proposal further argue that several drugmakers in developing economies have passed WHO and US FDA quality checks and can produce vaccines but require funding and transfer of technical know-how from western pharmaceutical firms. While the developing countries have been arguing to lift COVID-19 patent restrictions, it is suggested that tighter language limiting the scope and duration of the measures can make it more acceptable to western countries. Pharmaceutical industries in Senegal, South Africa, Bangladesh, and India have shown their ability to produce COVID-19 vaccines within few months if the western pharmaceutical industry licenses their technology. Meanwhile, Russia and China have already pursued license agreements to manufacture vaccines in India, Serbia, and Brazil. Bangladesh's Incepta Pharmaceuticals has the production line to make 350 million doses each year and can easily expand production capacity to 500 million doses to produce mRNA vaccines. Despite being willing to pay to use intellectual property rights, no response for the licencing deal from western pharmaceuticals has been received.
But this issue is not limited to developing economies only. Canada has a significant shortage of vaccines; Ontario-based Biolyse Pharma has spent months trying to get a license but received no offers. Its plant, capable of making 50 million doses a year, stands unused. Pfizer-BioNTech and Moderna have not licensed their COVID-19 vaccines to any producers in the developing world so far. BioNTech has announced that it plans to expand production in Africa and South America but has offered no concrete details. Moderna, on the other hand, is arguing that sharing the know-how with manufacturers in the developing world would have pulled resources away from its own efforts to produce hundreds of millions of doses during the pandemic. But offered no detail that whether or not the company supports the TRIPS waiver proposal. So the question remains, will protection of COVID-19 vaccines' manufacturing process lead to another outbreak like currently being experienced in India, and whether, instead of profits, Western pharmaceutical firms show a willingness to safeguard humanity as a whole. The jury is still out, and we shall know the answer soon enough.
Email: farhan.paks89@gmail.com
Expert article 2949
> Back to Baltic Rim Economies 3/2021
To receive the Baltic Rim Economies review free of charge, you may register to the mailing list.
The review is published 4-6 times a year.