EU's international COVID-19 vaccination cooperation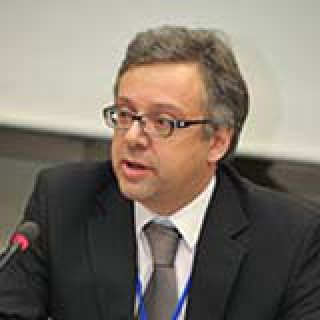 Martin Seychell,
Deputy Director General for Human Development, Migration, Governance, Peace and Resources,
DG International Partnerships,
European Commission
Global cooperation and solidarity is crucial to effectively fight the COVID-19 pandemic, ensure early access to vaccines, diagnostics and treatments everywhere, and to start a sustainable global recovery. The EU is fully playing its part and has been leading the multilateral response.
On 8 April 2020, the European Commission and the EEAS adopted a Communication on the Global EU response to COVID-19 which outlines the actions to tackle this crisis as Team Europe. Our response focuses on the most fragile countries with weak health systems and on the most vulnerable people. It addresses the humanitarian, health, social and economic consequences of this crisis. All actions are based on the priorities and needs of partner countries. Team Europe [the EU and its Member States] has mobilised a global recovery package of over €40 billion to help our partners across the world address the immediate health emergency and humanitarian needs, strengthen health systems and support the economic recovery and social protection.
The Access to COVID-19 Tools Accelerator was launched April 2020, by the President of the European Commission, the President of France, the Director General of the WHO, and the Bill and Melinda Gates Foundation. It brings together a range of partners to achieve equitable access to COVID-19 therapeutics, diagnostics and vaccines. The Coronavirus Global Response Pledging Conference's goal was to ensure the universal and equitable access to prevention, diagnostic and treatment against COVID-19, through strengthened health systems. All participants collected pledges of EUR 15.9 billion. The EU has been leading these international efforts and pledged more than EUR 6.5 billion.
But to win the battle against this pandemic, immunisation needs to be accessible to all across the globe. As President von der Leyen said: "It is crucial to speed up the vaccination campaigns everywhere". We are in the middle of a pandemic that has cost too many lives. Vaccination is not a race against countries it is a race against time. We need to ensure safe and effective vaccination as soon as possible everywhere. The recovery of our societies and economies depend on it.
COVAX is leading efforts to ensure fair and equitable access to vaccines worldwide and is the best vehicle for delivering on international vaccine solidarity. To date, Team Europe has announced €2.47 billion, including €1 billion from the EU budget, for the COVAX Facility to help secure at least 1.3 billion doses for 92 low and lower middle-income countries by the end of the year. COVAX deliveries are picking up speed, thanks to this Team Europe effort. Over 53 million doses have been delivered to 121 countries all over the world by 4 May 2021.
Gavi, the Vaccine Alliance, is coordinating the development and implementation of the COVAX Facility, the global procurement mechanism of COVAX. The COVAX Facility make investments across a broad portfolio of promising vaccine candidates to make sure at-risk investment in manufacturing happens now. This means the COVAX Facility, by pooling purchasing power from all countries that participate, will have rapid access to doses of safe and effective vaccines as soon as they receive regulatory approval. Guided by an allocation framework developed by WHO, the COVAX Facility equitably distributes these doses to help protect the most at-risk groups in all participating countries.
The EU is focusing both on accelerating vaccination of its citizens and on international efforts for global vaccination, not only with a major contribution to COVAX but also having pre-financed with €3 billion the production of vaccines that are being exported to over 40 countries.
Team Europe has set up a vaccine sharing mechanism to share vaccines secured under the EU's advance purchase agreements directly to partner countries and through COVAX.
Sharing vaccines with partners is not only about international solidarity but also in the EU's own interest to help break the circle of new mutations. For this speeding up safe and effective vaccination everywhere is key. The recent examples of vaccine sharing (France, Romania, Sweden) reflect Team Europe's commitment to global solidarity. More doses will be shared over time as vaccines become available. Given the continued global supply shortage, the EU vaccine sharing mechanism is expected to deliver large quantities as we progress on vaccination here in the European Union.
We are also supporting partners on the ground to help the roll-out of vaccines and ensure preparedness against future outbreaks and we stand ready to increase support to strengthen the health systems of our partner countries, as well as local manufacturing and production of pharmaceutical products.
Team Europe has strongly invested in COVAX and we urge all partners to support COVAX to make sure no one is left behind. The EU is ready to look into all available options to support individual partner countries in their efforts to reach this objective, including through sharing of vaccines secured for Europe and technical assistance for domestic resources mobilisation.
Countries may of course also complement the COVAX portfolio with vaccines coming from different sources, such as bilateral agreements with vaccine manufacturers, own production of locally developed vaccines or of sub-licenced in order to reach the high levels of immunisation rates necessary for a sustainable containment of the pandemic. For instance, the African Union has secured 670 million doses from vaccine manufacturers in addition to COVAX through the Africa Vaccine Acquisition Task Team established by South African President Ramaphosa.
Even though the 92 poorest countries get the COVAX vaccines for free, they will also need to mobilize domestic resources for additional doses and delivery and fully harness support from the World Bank and other multilateral development banks.
In the Abuja Declaration of 2001, our partner countries in Africa committed to spending at least 15% of the government budget on health. By doing so they can mobilize additional resources.
At the same time, in the context of our budget for external action 2021-27, we will be taking specific actions in a Team Europe spirit to help our most fragile partners build resilient and inclusive health systems, and to develop local manufacturing and production capacity, and stronger pharmaceutical regulatory frameworks in Africa.
To overcome barriers to vaccine production in Africa, we are developing a Team Europe initiative that will support a fully integrated approach, pulling together access to finance, regulatory frameworks, skills development, and know-how. We are aware that creating an enabling environment for vaccine production will require a whole-Africa approach, with specific actions at country, regional and global levels.
Overall, we are playing our part to move away from ad-hoc solutions and move towards a sustainable system. This will help us manage and prevent future crises.
Expert article 2946
> Back to Baltic Rim Economies 3/2021
To receive the Baltic Rim Economies review free of charge, you may register to the mailing list.
The review is published 4-6 times a year.