Finnish-Ukrainian relations since 1918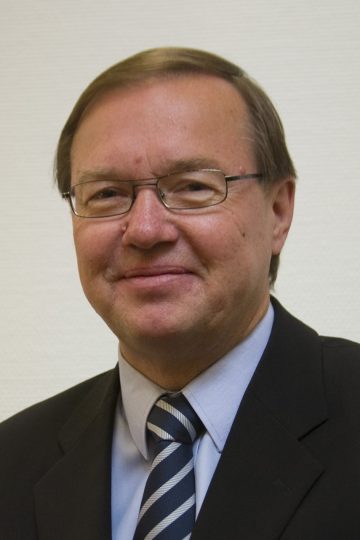 Juha Virtanen,
Ambassador of Finland to Ukraine
We could say that both Finland and Ukraine have a relatively short but rich and winding history as independent states. Historical events in Europe and worldwide have always influenced their position and development. Both countries have also faced many challenges in gaining and maintaining their sovereignty.
Our two countries are surely different from each other in many respects, especially in terms of size, culture, politics and economy. Finland has coherently tried to be integrated into the Western family and European integration processes, whereas Ukraine has been fluctuating, voluntarily or not, between Western and Eastern trends.
Undoubtedly, our common denominator has been the geographic location in the immediate neighborhood of Russia. Russia shares a border of 1.300 kilometers with Finland and a land border of 1.600 kilometers with Ukraine. The role of Russia in our countries' history and economy has been considerable. It has been established that, historically, Sweden and Russia have played a significant role in the Finnish and Ukrainian state-building processes.
Roughly speaking, the relations between our countries during the last 100 years could be divided into three periods. The first era was the establishment of diplomatic relations in 1918 between two new independent states. Finland's main goal was to sign a bilateral agreement with Ukraine, on the basis of which Finland would sell paper to Ukraine and buy sugar and other foodstuff from Ukraine. Unfortunately, the diplomatic relations de facto lasted only a couple of years in the middle of political turmoils in Eastern Europe.  
The second period covers the time when Ukraine was part of the Soviet Union. The bilateral interaction was mainly based on cultural exchanges and on the creation of some twin cities like Tampere-Kyiv, Oulu-Odesa and Lahti-Zaporizhia. Commercial issues were naturally governed by Finno-Soviet trade arrangements.
The third (and ongoing) period started in 1991 upon the new independence of Ukraine. Accordingly, our diplomatic relations were re-established in 1992. Since then, our countries have signed approximately 40 different agreements and Memoranda of Understanding in various areas.
The Euromaidan revolution in 2013 and, thereafter, the aggression by Russia against Ukraine triggered a whole new phase also in our bilateral relations. Finland continues to support actively the sovereignty and territorial integrity of Ukraine, its reform process and its path towards further European integration.
Increasing our trade and business ties has been one of the main bilateral priorities during the last years.
Finland has allocated nearly 40 million euros to security, humanitarian assistance and various projects in Ukraine since the beginning of the conflict in Eastern Ukraine in 2014. Recently, we have increased our support especially in the areas of education and energy efficiency.
Finnish-Ukrainian relations have been steadily intensifying on the political level. High-level contacts and visits have been quite regular since the independence of Ukraine. Our Embassies in Helsinki and Kyiv are working actively and in close cooperation with each other in order to strengthen and diversify our bilateral relations.
Increasing our trade and business ties has been one of the main bilateral priorities during the last years.  Our trade is nowadays relatively modest and it has fluctuated substantially especially due to negative influence of Ukrainian conflicts. However, the balance of trade has continuously been clearly favourable to Finland. Still today, our trade consists of rather traditional items. Finland exports paper and cardboard, medicines and pharmaceuticals, mineral oils and oil products. Ukraine exports mainly iron and steel, machines and clothes. Search for new and innovative business possibilities is a permanent objective.
So far, only a few Finnish companies have invested in Ukraine, cumulatively about 140 million euros, and mainly in metal and machinery engineering. Recently, a slight increase of interest in investing and establishing businesses in Ukraine has emerged among Finnish companies.
On a people-to-people and cultural level, there is plenty of promotional work to be done. Still today, many senior Ukrainians associate Finland primarily with Marshal Mannerheim and the Winter War. Younger Ukrainians, on the other hand, associate Finland with good education and metal music.
Finnish literature, music and cinema are well known, but only sporadically present in Ukraine. A relatively large Ukrainian diaspora in Finland and the over ten thousand Ukrainian seasonal workers working in Finland every year strengthen, for their part, our intercultural ties. In addition, the direct flights between Helsinki and Kyiv nearly every day provide a good opportunity to increase tourism flows between our capital cities.
Finally, we should also remember the comprehensive and visible role played by the EU in Ukraine. Finland and Finnish experts are taking part in several projects and missions of the EU in Ukraine, making Finland a valuable partner for Ukraine also in this regard. Increasing cooperation and free trade between the EU and Ukraine also entail considerable bilateral benefits.
Expert article 2482