Impact of culture on business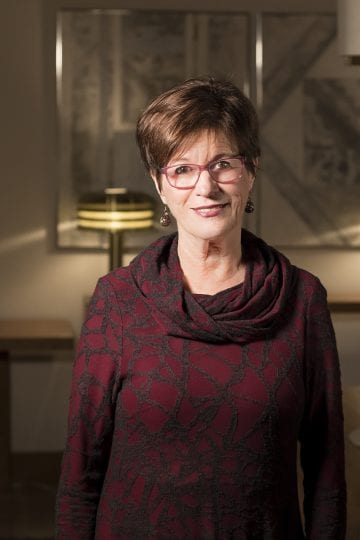 Anitta Koskio,
Founder of Fin-Pol Business Club,
Executive Coach,
Finland
It was some 20 years ago that I became involved in a project in the Baltic countries, which meant travelling to Estonia, Latvia and Lithuania on a monthly basis for over five years. The project was funded by the Nordic Council of Ministers and my role was to be the expert working with local teams and supervising them in each country. What I discovered was that these three neighboring countries are each unique nations with differing mindsets, behavior and communication patterns. Lithuania was even more distinct from the other two due to its Catholic religion. I saw the Baltics as having three faces.
Next south from Lithuania is Poland. The flight from Helsinki to Warsaw takes one and a half hours. The geographical distance is short but the mental distance is much longer than what the geography might suggest.
Anyway Poland is close to Finland and has attracted Finnish SMEs and big corporations to benefit from the country's central location in Europe, educated and skillful workforce, still low labour costs and the Polish economic zone that supports investments.
Implementing the business plan successfully, however, demands international mindset and leadership skills and knowledge of the local business culture and practices. Managing cross-cultural relationships well is crucial for better results, lower costs and improved people satisfaction in the company. Key reasons for delays, high costs and dissatisfaction generally come from poor relationships between the partners. This applies to Finns and Poles too.
National culture has great impact on corporate culture. Big corporations have plenty of coherent practices worldwide. Technology definitely offers great support in this. I'm surprised though how much coherency is thought to be needed in issues that do not necessarily benefit from it. Just think how much time, money and mental effort is put to have it all common. Many have common processes for the sake of consistency rather than competitive advantage. One example; in hierarchical societies like Poland diminishing the power of management drastically may end up to less commitment and respect in the local end and consequently poorer results.
Managing business is very much about having good people skills in whatever context and environment. The Finnish management style is generally honest, goal oriented with good planning. The Polish management style is hierarchical, flexible and bureaucratic but also social and people oriented. Any changes in the local management behavior need time and dedication to first build personal relationships. When this happens chances to create the agreed 'our way' are much better than pushing people to something they do not feel comfortable with.
Control and trust. Here is the controversy. People like control but dislike being controlled. Certain control is for sure ok but excessive control kills enthusiasm and innovation. People like to be involved and have their voice heard. Central control from HQ is becoming more and more the –ism today. Should there not rather be balance with central control and local autonomy? Technology is a tool but also a challenge in building trust. Technology combined with face-to-face contacts is needed. Underestimation here is very common. The proven equation tells us that when the level of trust is low the speed of business gets slower, costs go up and people loose motivation.  Obviously when the trust level is high the speed of business accelerates, costs decrease and people feel motivated. Better ROI.
Many times the set business targets do not allow enough time to be achieved and executed properly. Time is money, yes, but why is it then often times so time consuming to convince the counterpart understand the urgency?  One reason can be that the local environment and practices have been ignored, another reason that there is not enough commitment in the local management which may be due to the lack of involvement and respect to the local view point.  In the Fin-Pol axis it often occurs that when Finns want to go towards the target directly with discipline Poles rather want to be alert on any unexpected outward changes or disturbances on the way that can influence achieving the target. Having clear targets and striving to achieve them in due course is fine but by keeping the antenna sensitive to the outer world new opportunities might be detected.
Fin-Pol Business Club which started six years ago has been a good forum for Finnish and Polish executives to exchange experiences, learn from each other and extend networks. As the founder of the club it is great to see the inspiration among the members and how much confidentiality matters when difficult and sensitive issues are being dealt with.  We are looking forward with great enthusiasm and high expectations to the coming year.
Email: anitta.koskio@expathousesolutions.com
Expert article 2645