India can build tech-partnerships with Finland and Estonia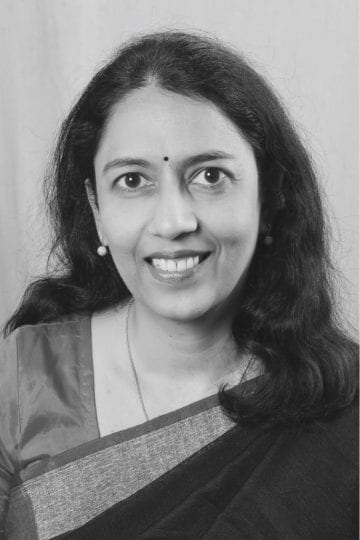 Vani Rao,
Ambassador of India to Finland and Estonia,
Embassy of India,
Helsinki, Finland
India, home to one sixth of humanity, is relying on technology as it leap frogs to achieve sustainable development goals while meeting the aspirations of 1.3 billion with average age of 28 years and a growing middle class. Sanitation, clean water, affordable housing, public healthcare and skill development are priority areas. With rapid urbanization, India is keen to ensure quality of life and governance in cities and towns. Startup India is powering disruptive innovation and entrepreneurship of the youth. Reforms in the financial sector are enabling bank accounts for the marginalized; digital and mobile payments; and a unified taxation system.
Given India's transformational agenda, there are many opportunities for Finland and Estonia. Both countries have economies based on technology and innovation, successful startup ecosystems and have the ability to adopt new technologies. Finland excels in the telecom sector, AI, ed-tech, gaming, vocational education, and clean tech. Estonia punches beyond its weight with its expertise in cyber security and e-governance. Both countries are well integrated with the EU, and rely primarily on European markets. With ageing populations, both are looking beyond Europe for mobility of skilled manpower.
Some sectoral opportunities for collaboration with India are:
Healthcare: India launched in 2019, Ayushman Bharat, the world' largest public healthcare programme. Its growing healthcare industry shows trends such as affordable diagnostics; using AI for health records; mobile & wearable devices; remote health care; telemedicine through PPPs; automation; and robotics surgeries. India has thriving biotech and pharma industries; abundant STEM talent and has streamlined clinical trials.  Finland and Estonia with their capabilities in biotech and healthcare, e-prescriptions and digital healthcare records, can forge partnerships with Indian healthcare providers.
Clean-technologies: In India, renewable energy, energy efficiency, and clean water and waste management are priority areas. With one of the world's largest clean-energy expansion programs, India is committed to 175 GW from renewables by 2022 with 100% FDI; and tax breaks for mega-manufacturing plants for solar cells, lithium storage batteries, electric vehicles and charging infrastructure. Finland and Estonia can offer products and technologies for generation, distribution and storage of clean energy, emission reduction, energy efficiency, and all related to EVs. Asia's biggest bio-refinery plant under construction at Numaligarh (Assam, India) as an Indo-Finnish JV is an indication of biofuel opportunities.
Education: By 2025 India aspires to earn 25% of GDP from manufacturing, by imparting skills to 400 youth to power 'Make in India'. As India's education ecosystem is revamping, Finnish vocational education schools can help upscale skilling as per global standards. India's online learning and games market is expected to grow up to 38% in next 2-4 years (IBEF Dec, 2019). As Indian youth signup for online courses and platforms to prepare for academic tests and obtain job-related skills, edtech companies can localize in partnership with Indian players to find a lucrative market. Other areas are e-learning, distance learning, Joint Degree Programs with foreign Universities and short-term exchanges of students.
Information Technology and cyber security: India is a leading provider of technology and associated services with 55 % share of global services sourcing market in 2017–18. Indian IT companies have more than 1,000 global delivery centres and 75 % of world's digital talent is in India. The country is transitioning to a digital economy with projects to enable better governance, transparency and accountability. With E-commerce booming, cloud and cognitive technologies have enhanced. To counter cyber-attacks, stringent regulatory frameworks and enhanced cyber security are in the works. As India's cybersecurity market would amount to US$3.05 billion by 2022 (PwC & Data Security Council of India, Dec 2019), Finnish and Estonian cyber security companies can find clients in India's banking and financial services industry; IT& IT-enabled services; and the Government. India's IT business chamber NASSCOM can be a nodal organization.
How can these opportunities be tapped: Current volumes of India's trade and investment with Finland & Estonia are well below potential. In recent years there is enhanced awareness of each other's strengths and capabilities. There is considerable merit in expanding interaction beyond conventional goods and services. Finnish and Estonian companies with cutting edge technologies can solve specific business issues of Indian companies. Indian tech companies have the reach and access to global clients. With these synergies, companies from both sides can market and evangelize adoption across verticals. Mutually beneficial tie-ups could range from strategic investments, acquisitions, co-creation, co-R&D, and capacity augmentation. Localization and manufacturing in India would ensure commitment to quality and cost-effective pricing, to cater to one of the largest emerging global markets.
Business delegations from Finland and Estonia can visit India to explore the market, and build partnerships. Similarly Indian business chambers can develop strategies for Nordic-Baltic countries and engage frequently with these markets. Indian companies, investors and VCs can explore opportunities in Finland and Estonia by attending events such as Slush, Arctic 15, Latitude 59, Dare to Learn etc. Incubators from India can exchange startups with these countries for co-development of products and technologies. The opportunities are obvious – concerted efforts are required to build partnerships based on technology and innovation.
Email: amb.helsinki@mea.gov.in
Expert article 2701