Infrastructure for Europe's Green Deal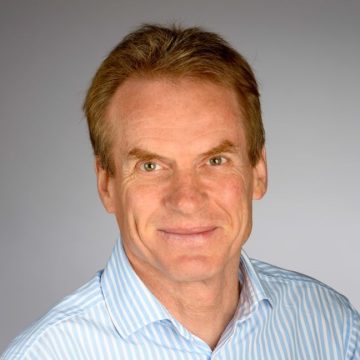 Simon Bonnel
Head of Permitting
Nord Stream 2 AG
Switzerland
The EU's domestic gas production is in rapid decline. To meet demand, in the green transition the EU needs reliable, affordable, and sustainable gas supplies. The Nord Stream 2 Pipeline provides modern infrastructure to transport natural gas from Russia to the EU, supporting climate goals, enhancing security of supply, and strengthening the internal market.
Gas – a key bridge energy source
Natural gas will continue to play a central role in Europe's efforts to reduce CO2 emissions and reach the goal of climate neutrality by 2050, especially in the transition from coal to renewable electricity generation, as well reducing oil combustion in the heating and transport. Natural gas also serves as the key raw material to produce climate-neutral hydrogen, when combined with carbon capture.
Coal use in the EU-28 electricity sector accounted for about 694 million tonnes of CO2 in 2018 and generated a total of 666 TWh of electricity. In producing the same amount of electricity with natural gas, the EU could save around 400 million tonnes of CO2, greatly contributing to meeting its targets. If the annual delivery volume of Nord Stream 2 (55 bcm) was to be used to substitute coal in electricity generation, 160 million tonnes of CO₂ could be saved annually, reducing EU's total emissions in by 14 per cent.
As the lowest-emission fossil fuel, natural gas also serves as a bridge energy source that supports the adoption of renewable energy. As countries switch from fossil fuel-fired base load plants towards renewable intermittent energy sources such as wind and solar, the need for peaking or load following power plants (e.g. turbines burning natural gas) increases correspondingly.
Large quantities of hydrogen produced without CO2 emissions are needed to establish a market. Production by means of electrolysis and surplus green electricity will not be sufficient in the medium term because there is not enough renewable electricity capacity available. But natural gas can be used to produce hydrogen in large quantities and when in combination with carbon capture, in a climate-neutral and economic manner. Efficient and versatile natural gas pipelines, as well as future-proof import systems such as Nord Stream 2, will be the backbone of Europe's hydrogen production moving forward.
The shortest, most sustainable route from source to market
Nord Stream 2 is a modern, reliable, state of the art pipeline, providing the shortest route from the gas source to end users in the EU. It has a single compressor station that sends the gas from the starting point in Russia, over the 1,234-kilometre offshore route across the Baltic Sea to join the European gas grid in Germany.  
The pipeline was subject to national environmental impact assessments and international consultation carried out in all the Baltic Sea countries. Monitored through the construction phases and as a result, it has been built in the most environmentally friendly and sustainable way possible.
Nord Stream 2 AG is committed to complying with the Environmental and Social Performance Standards of the International Finance Corporation. All elements of the project were executed according to the mitigation hierarchy, which means that adverse impacts were anticipated, avoided where possible and if not, mitigated.
When the twin pipeline system is in operation, the impacts associated with natural gas transport and use will be significantly lower than those associated with power generated using other fossil fuel types such as coal and oil.
The greenhouse gas footprint from Nord Stream 2 will also be more than two times lower than that of liquefied natural gas (LNG); due to the liquefaction / regasification process and the long-distance shipping required. The power generation for the liquefaction of LNG, along with the fuel combustion of shipping and regasification, all generate emissions. By contrast, pipeline transportation chains environmentally outperform LNG-based chains and their many additional processing steps.
Offshore pipelines like Nord Stream 2 also perform better than their onshore counterparts. Notwithstanding, the use of land, time to construct and associated environmental impact, they also consume more natural gas along the transport route due to the higher number of intermediate compressor stations. Compared to onshore routes for Russian gas to Europe, the highly efficient Nord Stream 2 offshore route saves up to 61 per cent of transport-related emissions to deliver to the same destination.
To decarbonise Europe, we need a well-functioning internal market that is reliably supplied by safe and modern import infrastructure. The transport of natural gas should be as efficient as possible, with low emissions over the entire supply chain. In this context, modern pipeline systems, such as Nord Stream 2, offer economic and environmental advantages that ultimately contribute to the European Green Deal.
Expert article 3161
>Back to Baltic Rim Economies 1/2022
To receive the Baltic Rim Economies review free of charge, you may register to the mailing list.
The review is published 4-6 times a year.