Is it possible to protect procedural rights in court proceedings during COVID-19 pandemic (Lithuanian perspective)?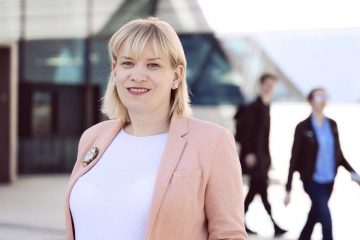 Vigita Vėbraitė,
Associate Professor, Dr.,
Private Law Department, Faculty of Law, Vilnius University
All spheres of life, including justice system, have been affected by COVID-19 pandemic all over the world and Lithuania is of course not an exception. Speaking about court proceedings during COVID-19 pandemic and its effects, it is important to divide the situation into two huge blocks: first quarantine (from the 16th of March 2020 till the July 2020) and the second wave and second quarantine, which was introduced from the 7th of November 2020 and till this day different quarantine rules are applied.
During the first quarantine quite many court proceedings, especially criminal proceedings, were suspended or disputes have been solved in written procedure. It took time for judges, lawyers and participants of the proceedings to get used to new means of technologies and to move all proceedings to video conferencing platforms.
Notwithstanding this, it can be mentioned that courts in Lithuania, especially civil or administrative courts, have been quite modern from the technical side also till the pandemic. Already in year 2004 a unified information system of Lithuanian courts LITEKO was launched. This system is being modernised all the time. From 1 March 2013, Article 175 (2) of the Code of Civil Procedure came into force and legitimised the use of information and communication technologies (videoconferences, teleconferencing, etc.) during court hearings. Similar rules are also applied in administrative courts from year 2018. For instance, administrative courts have been already used for several years to apply special teleconference system if the applicant is in a prison. Code of Criminal Procedure does not have such rules and it will be only formally incorporated in the Code from the 1st of June 2021.
During the second quarantine almost all court hearings have been taking place remotely and so far, no huge problems have risen. It can be mentioned that in Lithuania there has been no special law on court proceedings during COVID-19 pandemic. It has been believed that legal norms of Code of Civil Procedure or Law on Administrative Proceedings are enough to apply them also for pandemic situation. The Judicial Council only introduced recommendations how court proceedings should look like during quarantine and later if the pandemic continues. Also, on the 28th of December 2020 Ministry of Health issued recommendations for court proceedings as the spread of the coronavirus has continued and the situation has deteriorated in Lithuania.
The courts decided last spring not to use any separate teleconferencing platform but to use Zoom or Microsoft Teams for the court hearings. I believe it was a wise decision as separate local platforms would not have withstood the high number of court hearings. Till now a question arises how to identify parties or witnesses properly via Zoom and how the judge must be sure that witnesses or any party to the dispute is not in the same room with other persons who could influence them. Different courts use different techniques for that. Also, data protection issues have been raised.
Notwithstanding some problems, it is believed widely in Lithuania that it is possible to hear cases remotely and all procedural rights can be safeguarded. The biggest challenges arise in criminal proceedings and I believe that after pandemic situation gets better, almost all criminal cases will be heard again in courtrooms. Quite different situation could develop regarding civil or administrative cases. Probably possibilities will stay to hear them via Zoom or some other platforms and parties to the dispute will be able to ask the court the organize hearings remotely if both participating parties agree on that. I believe such possibility would be quite attractive for commercial disputes and for different kind of administrative disputes. To avoid possible problems, it would be better to pass some amendments and exact rules virtual court hearings in the Code of Civil Procedure and in the Law on Administrative Proceedings. Also, it is very important to safeguard principle of publicity when the case is heard remotely.
Email: Vigita.vebraite@tf.vu.lt
Expert article 2994
> Back to Baltic Rim Economies 3/2021
To receive the Baltic Rim Economies review free of charge, you may register to the mailing list.
The review is published 4-6 times a year.