Mobile phone: Connecting soldiers?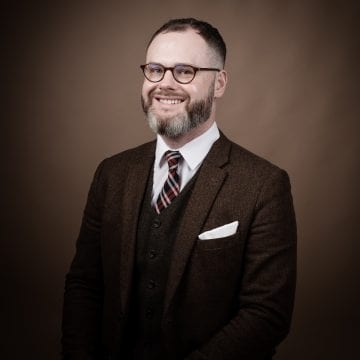 Roman Horbyk,
Postdoctoral Fellow,
Södertörn University / Umeå University,
Sweden
"One day, I went out to the field with a guy who had to broadcast coordinates. I cleared the field, he set it up, then I checked with the map and saw we had come to a wrong area. He says, 'I know'. And then the area where we were supposed to be is shelled. He says, 'Got it?'. I say, 'Got it.' And then a new strike hits but this time very close to us! And the guy goes nuts: 'What bastard took a phone? I'll kill ya!' And a young soldier comes forward and says, 'I just called mama'. In five minutes we were gone, and the place was pulrverised".
This is just one story from a series of interviews with Ukrainian veterans I carry out within my current research project at Södertörn University. One day in a soldier's life, one tiny episode in the Kremlin's hybrid war against Ukraine, still ongoing, now in its seventh year. This war has sent powerful ripples around the Baltic Sea region and Europe since 2014, but one aspect remains overlooked: how different this war is because everyone has a mobile phone in their pocket that they carry everywhere, even on the battlefield.
Bruno Latour came up with the actor-network theory to explain how technology changes our lives. He proposes that devices are actors just the way we humans are (although lacking an own will, of course). Both human and non-human actors combine to create networks with higher capabilities. Thus, a man and a man with a gun are two very different things. Add a mobile phone to the mix – and you get something different still.
The separatists were early in weaponising mobile communication. Even in 2014, they created their own GSM operator using the Swedish-made equipment they looted from Ukrainian mobile companies and hacked to install pirated software. Hundreds of base stations were erected, and 40 km of optic cables laid to detach Donbas from Ukrainian networks and connect it to the Russian ones.
The omnipresence of mobiles created what George Ritzer would call a prosumption environment, where consumers of content also become producers, on the frontline. The (pro-)Russian paramilitaries seized the opportunity. The web was barraged with "war porn": photos and videos of killed, dying and captured Ukrainian soldiers. To wit, they were shot twice: first with a gun, then with a camera. Brutal interrogations were filmed. Parents were getting calls from mobiles picked from the corpses of their sons by their killers, and these conversations were recorded and publicly posted online.
For the Ukrainian army, mobiles provided a convenient battlefield tool due to outdated communications systems available in 2014. Soldiers were asking volunteers to supply them, among other essentials, with used mobile phones. They soon discovered mobiles were a mixed blessing: easily wiretapped, a handy artillery target, and a distraction under fire with calls from kin that not only brought home to the frontline but also plunged the families in the immediate trauma of war.
In July 2015 the Ukrainian parliament banned all use of mobile phones, cameras, radio receivers and computers by soldiers in the warzone but allowed commanders to permit such use if necessary. In practice, mobiles remained the most reliable communication tool and, despite the ban, the widespread use continued.
Since 2014, Ukrainian Armed Forces have gone a long way in improving their communication ability. This was partly achieved by using civilian and dual-use equipment such as Tooway satellite stations, trunking technology, and radio stations. However, the use of these communication means is still limited, and many units lack a reliable communication system. Particularly lacking is SDR (software-defined radio) equipment that can turn any laptop into a secure radio station, and hackproof nonLOS (non-line-of-site) communication systems. Moreover, the enemy forces are using cutting-edge Russian military technology to secure their own communication as well as to jam and disrupt that of the Ukrainian army. This disadvantages the Ukrainian military, leading to loss of life and greater threats of a full-scale invasion. The soldiers relay orders and reports from the frontline on the mobile, which increases its presence on the battlefield, endangers the personnel to artillery fire, and invites wiretapping.
What are the lessons, then, for European countries, particularly in the Nordic and Baltic regions where much of communication equipment is produced? To learn from Ukrainian experience and introduce clear regulations around mobile phone use by the military. But also, to take a greater responsibility and ensure that their equipment cannot be used if looted. Also, the Ukrainian military needs up-to-date equipment and training for personnel. Including Ukraine in the ESSOR project, where Finland and Poland participate, would be a win-win solution. To assist the Ukrainian military in building a fully functional and secure communication system based on the cutting-edge technology (non-lethal by definition) would save lives, reduce the grey zone in modern warfare, and be a strong contribution to the security of the Baltic and Nordic regions, as well as of entire Europe.
Email: roman.horbyk@sh.se; roman.horbyk@umu.se
Expert article 2927
> Back to Baltic Rim Economies 2/2021
To receive the Baltic Rim Economies review free of charge, you may register to the mailing list.
The review is published 4-6 times a year.