Modern features of civic activity in Russia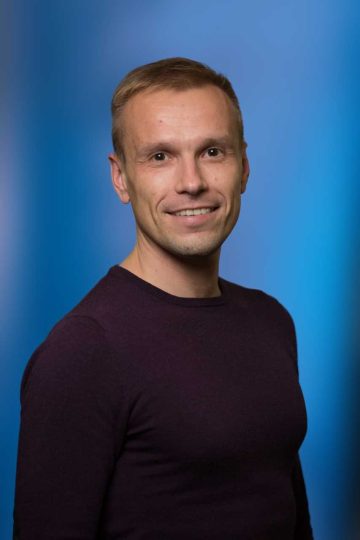 Alexander Vladimirivich Sokolov,
Head,
Social and Political Theories Department, Demidov Yaroslavl State University,
Russia
Civic activity has a lot of fairly clear, but at the same time contradictory development features and trends in modern Russia. Increasingly, citizens are taking responsibility for solving local problems: helping those in need (which was especially clearly seen during the restrictions associated with the COVID-19 pandemic), protecting park areas from development, landscaping, and so on.
At the same time, most of the citizens are passive, they are not involved in civic activity. The circle of activists is quite narrow, and its expansion is practically not observed. Moreover, detached citizens are sinking deeper and deeper into passivity, apathy, and removed themselves far away from any forms of activity and involvement.
Citizens often initiate campaigns to protect their rights and legitimate interests, apply to the authorities with requests to eliminate any imbalances, problems, deficits. It is important to note that local problems which are associated with everyday life and daily needs (landscaping of courtyards, use of recreation areas, ecology, etc.) are of increasing interest. They are the ones who demonstrate the greatest involvement and emotional attachment on the part of the participants. Citizens are ready to take a proportionate part in solving these problems.
It is important to note that the authorities do not always respond promptly and listen to the needs of citizens, their requests. In such cases, civic activity, initially peaceful, constructive, transforms, becomes politicized and acquires the features of aggression.
The development of digital tools and the Internet had a significant impact on the development of civic activity. At the same time, it should be noted that there has been a decrease in expectations from the Internet, the hope associated with it. This is due to the fact that at the beginning significant hopes were pinned on them, assuming that they would significantly change both civic activity itself and the nature of interaction between activists and authorities. But it didn't work out. The specificity was that technologies cannot change the content of interaction, they can only change the format, channels of this interaction. At the same time, digital technologies have greatly facilitated the interaction between activists, between activists and government bodies; this interaction has become more operational, and has made it possible to include a larger number of participants.
It is indisputable that the development of new media and social networking sites made it possible to make civic activity easily observable, it became impossible not to notice it. Moreover, possessing significant social capital, the leaders of civic campaigns become significant actors in the information field, as a result of this, they can influence public sentiment.
Civic activism is observed to a greater extent on the Internet. It is easier for citizens to express their opinions there, to cooperate, and to contact the authorities. This allows us to speak of a decrease in the role of classical forms of civic activity. At the same time, those of them that get a new life with the help of digital tools continue to develop (online petitions, crowdfunding, crowdsourcing, online appeals, etc.).
The formation of partnerships is also a feature of the development of civic activity. By uniting in coalitions, activists and their associations pool resources to achieve common goals in the course of joint collective action. It is important to note, however, that coalitions in online collective action are somewhat more numerous than in offline campaigns. This is largely due to the capabilities of digital tools that facilitate communication, integration, alignment of positions, exchange of information. At the same time, the practice of forming partnerships and coalitions actualizes the task of forming a culture of cooperation. However, the most acute conflicts often arise precisely among NGOs that have the closest target groups of work, as well as between citizens living in the immediate vicinity (for example, over parking spaces, installing a fence, etc.).
We can say that digitalization has made a significant contribution to the development of civic activity. At the same time, digital tools in the process of communication of civic activists and organization of civic campaigns have become commonplace. Offline and online activities have become interconnected and inseparable. None of the offline promotions are organized without digital services.
But it should also be noted that the Internet may not create civic participation itself, but only its illusion. Communities can be formed in which discussions are actively conducted, petitions are signed, but the problems themselves that provoked them are not solved by them in any way. As a result, citizens who feel involved in the illusory process of participation develop apathy, alienation, which was mentioned earlier.
This allows us to say that real civic activity, participation of citizens in the decision-making process by the authorities, in solving socially significant problems without offline participation is impossible. That is why we can say that offline participation will not disappear, it may decrease, but in those cases where it is necessary to influence the authorities, change the physical and social environment, it is impossible to do without traditional offline forms of civic activity.
Expert article 3013
> Back to Baltic Rim Economies 4/2021
To receive the Baltic Rim Economies review free of charge, you may register to the mailing list.
The review is published 4-6 times a year.