Responsible tourism – solution to complex challenges?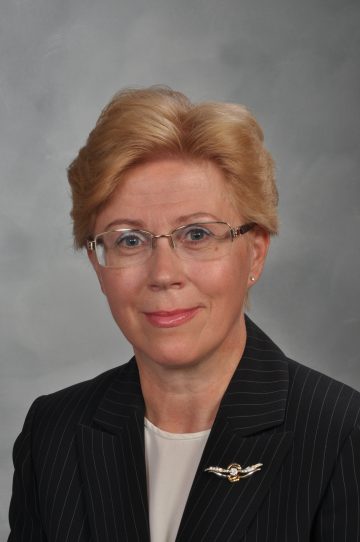 Lea Kivelä-Pelkonen,
M.Sc. Marketing, Managing Director, Member of Solved's expert network,
FIDICO – Fifth Dimension Consulting,
Responsible Travel & Tourism Development,
Helsinki, Finland
Could Responsible Tourism provide solutions to the complex challenges we are facing today? Based on my versatile 30-year experience in Travel & Tourism industry, I must say I have really been inspired by recent developments in tourism, particularly in Responsible Tourism. Personally, I have had the chance to participate in most stimulating and challenging tourism development projects that apply the principles of Responsible Tourism in practice. Let me take you on a short tour to the fascinating world of Responsible Tourism.
What is Responsible Tourism?
The leading expert in this field, Harold Goodwin describes it: "Responsible Tourism is about using tourism to make better places for people to live in and better places for people to visit, in that order. In other words, the needs and welfare of the local people come first, and visitors come second. In Finland, we should see Responsible Tourism as means to create jobs and welfare to remote rural areas where other forms of employment are increasingly scarce. Responsible Tourism can also be regarded as a logical counterforce to overtourism which has generated negative impacts for the local communities e.g. in Barcelona and Iceland and which we want to avoid.
Responsible Tourism is different from sustainable tourism in that it focuses on what businesses, governments and people do to maximise the positive economic, social and environmental impacts of tourism. In Finland, we take Responsible Tourism development seriously. It is included in the Government Programme, and nearly 800 tourism enterprises are already committed to operate responsibly. Finland is also an active member of ICRT (International Centre for Responsible Tourism).
Economic, Environmental and Social Responsibility
The Cape Town Declaration (2007) recognises that Responsible Tourism takes a variety of forms, e.g.
generates greater economic benefits for local people and enhances the well-being of host communities
improves working conditions and access to the industry
involves local people in decisions that affect their lives and life chances
makes positive contributions to the conservation of natural and cultural heritage embracing diversity
provides more enjoyable experiences for tourists through more meaningful connections with local people, and a greater understanding of local cultural, social and environmental issues
provides access for physically challenged people
is culturally sensitive, encourages respect between tourists and hosts, and builds local pride and confidence.
Responsible Tourism: Case Ruka Valley smart wooden holiday village, Kuusamo
Let me share with you a practical example, a project where I was involved as the expert of Responsible Tourism. A multi-professional team of experts, all members of Solved's (www.solved.fi) international network, created a concept and operative plan of a carbon neutral, car-free, plastic-free, smart and unique wooden holiday village for the ski resort Ruka in Kuusamo. The holiday villas and cottages respect the local history and cultural heritage. They will be built of local wood, thus supporting local, small-scale wood-processing industry, while cutting transportation costs and emissions.
The building project, as well as the tourism products and services, are designed to be as sustainable as possible, providing new jobs to the local community. Food & beverage offering is based on local food, wild food, fish and game, berries and mushrooms, all fresh from the pure nature. Local Rural Women provide guided tours and courses for visitors to identify the best mushrooms and berries and prepare tasty meals of them. Local fishing and hunting club members offer guided fishing and hunting excursions as well as courses on fish cleaning, game meat cutting and how to prepare delicious meals of these local ingredients. Local artisans provide visitors with courses on thread dyeing with herbs, knitting, weaving, wood handicrafts etc. Encouraging entrepreneurship, especially for women, through micro-loans and other financial incentives, has proven to be successful to empower local people.
Kuusamo, located 800 km northeast of Helsinki, has the unique advantage of being a gateway to three large National Parks with untouched nature and wilderness with its animals – a genuine paradise for nature lovers. Buildings and trails in the area are placed so that access to nature is ecological and easy by foot, bike, skis or snowshoes. Silent and emission-free excursions by electric snowmobiles offer visitors a unique chance to enjoy the breath-taking beauty and tranquillity of the untouched wilderness.
Tourists are also offered a chance to offset the carbon emissions caused by their long-haul flights, by taking part in a guided excursion to plant trees. For the forest industry, this is an efficient way to distribute reliable, fact-based information on our forests and the real impact of annual harvesting.
Responsible Tourism in vulnerable Baltic Sea archipelago
Another exciting project that I was recently involved in was the development plan of two islands off the coast of Helsinki (Vallisaari & Kuninkaansaari). The islands had previously been used by the Finnish Defence Forces and they were not attached to Helsinki's electricity, heating, water, sewage and waste management system. The City of Helsinki wanted to transform the islands into attractive recreational areas for inhabitants and tourists alike, and arranged an open Innovation Competition to collect the latest innovations and solutions for energy, water and waste management. The goal was that the two islands would operate sustainably, possibly even as self-sufficient units.
I was the tourism and business development expert in the multi-professional team of experts, formed by Solved for this project. The other members of this team provided the multi-disciplinary know-how of environmental sustainability solutions. Our task was to evaluate the 12 development proposals submitted by various contestants and suggest the winners to the jury. This was a most inspiring and eye-opening experience, and I was particularly impressed by the outcome of the competition. The awarded proposals presented ambitious, holistic concepts and versatile advanced solutions.
In this process, I discovered that there is a significant amount of Cleantech and Smart tech know-how and expertise in Finland, both in universities and in businesses. This know-how is of vital importance when developing the vulnerable Baltic Sea archipelago according to Responsible Tourism principles. This know-how and the practical solutions are valuable assets in international export markets as well, especially since Finland has recently been awarded as the leading country of Circular Economy.
Email: lea.kivela-pelkonen@fidico.com
LinkedIn: www.linkedin.com/in/leakivelapelkonen/
Expert article 2507