Russia's STI strategy and geoeconomics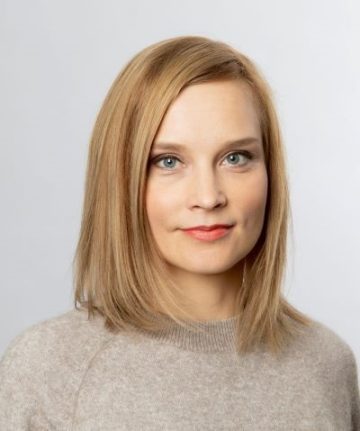 Sinikukka Saari,
Senior Research Fellow,
The Finnish Institute of International Affairs,
Finland
"Artificial intelligence is the future, not only for Russia, but for all humankind […] Whoever becomes the leader in this sphere will become the ruler of the world."
 Vladimir Putin's speech to schoolchildren on 1 September 2017
 Global technology development is increasingly intertwined with great power competition and geoeconomics. Technology is seen as one important tool to achieve strategic political objectives. This article shares the view that, while Russia under the current leadership is not going to be a leader in AI or any other field of pioneering technology, it nevertheless has the potential to posit itself as one of the leading states in carefully selected priority fields. However, its weaknesses set limits to its overall performance and competitiveness in the field of technology.
Three S's guide the Russia's Science, Technology and Innovation (STI) strategy: state-control, sovereignty and self-sufficiency. The commercial and strategic goals are intertwined – even in the case of private companies. Close connections with state representatives are sine qua non for businesses in strategic fields. While economic profitability is naturally a goal for technological innovation, it is not the only criterion against which potential success is evaluated. Other aspects include enhancement of Russia's national security and key foreign policy interests. These goals include, for instance, the advancement of Russia's great-power status or cementing its channels of influence in strategically important states.
Russia's STI system focuses on selected fields where Russia has a comparative advantage, and which are linked to its national security and economic sovereignty. For example, in the energy industry, Russia has primarily concentrated on hydrocarbon and nuclear industries where it is already leading the race, rather than on exploring the potential of new renewable energy sources. Apart from energy, Russia has focused for the most part on the military, space and IT industries – all of which are considered highly strategic realms. Russia has also selected few cutting-edge fields where it seeks to compete globally, such as artificial intelligence and nano- and biotechnology.
Russia has had some success in creating an 'innovation brand' that supports its geoeconomic might and foreign policy goals. Nuclear power plants, oil and gas pipelines, and military procurements all create long-term dependencies on Russia. Expertise in cyber and space help intelligence gathering and are key also for the military industry. Furthermore, cyber provides an affordable coercive tool that is actively in use in its foreign policy.
In practical terms desire for 'sovereignty' indicates self-sufficiency – namely, decreasing Russia's dependency on other powers in strategic sectors. Self-sufficiency in strategic sectors and import substitution were major goals in the planning documents even before rifts with the US and the European Union (EU) deepened as a result of Russia's illegal annexation of Crimea and war in Donbas. After 2014, Western sanctions and decreasing foreign investments in Russia further highlighted the need to encourage domestic investment and import substitution.
President Putin has often made the point that Western sanctions have in fact contributed positively to Russia's 'economic and technical sovereignty', and hence to its overall economic success. In reality import substitution has turned out to be very difficult to achieve in high-technology fields. The goal has in practice been downgraded to 'localization' in many fields – that is, replacing the import of foreign products with the locally manufactured products of foreign firms. Furthermore, in recent years, Russia's high-tech dependency on China has been growing.
Among the few cutting-edge fields Russia's STI system lie biotechnology and AI. They are both considered strategically important for Russia's self-sufficiency and sovereignty, as well as for its military capability. There is a link between the biopharmaceutical industry and biological and chemical weapon development. The same logic applies to AI. In AI, Russia has chosen to prioritise facial and voice recognition, imagery and neural networks – that help in advancing internal political control and in strengthening the competitiveness of Russia's defense industry.
Russia's progress in in biotechnology became more widely known with the introduction of Sputnik V vaccine. It was a major national achievement: it is the first export product developed in post-Soviet Russia that is globally known. Although to date at least, Sputnik V has not been such a success story that Russia would seek to propagate it internationally, it still demonstrates what Russia is aiming at.
Almost certainly, this won't be the last time that Russia tries to use its innovation capability as a geo-economic tool to shape the international environment. European states should pay more attention to close linkages between Russian innovation policies and its foreign, security and military policies. In Russia, these are not separate silos, but rather build on and support each other.
Email: sinikukka.saari@fiia.fi
Expert article 3053
> Back to Baltic Rim Economies 4/2021
To receive the Baltic Rim Economies review free of charge, you may register to the mailing list.
The review is published 4-6 times a year.