Smart specialisation supporting circular economy in the Baltic Sea region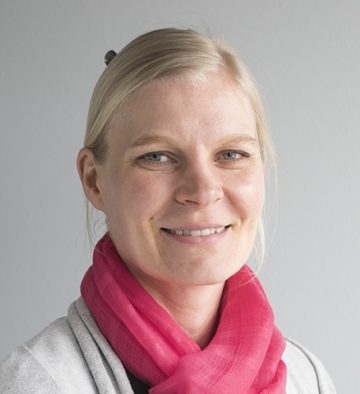 Susanna Vanhamäki
Ph.D., Chief Specialist
LAB University of Applied Sciences
Finland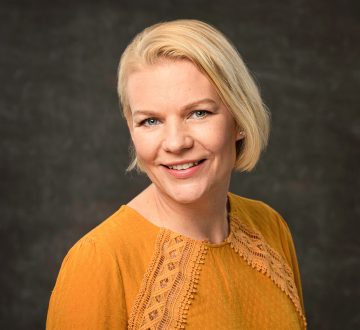 Johanna Leino
Development Director
The Baltic Institute of Finland
Finland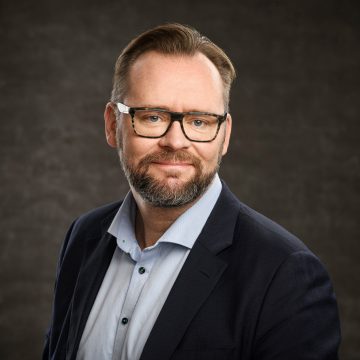 Esa Kokkonen
Director
The Baltic Institute of Finland
Finland
Policy Area Coordinator
EUSBSR Policy Area Innovation
The implementation of a circular economy is seen as a possible solution to respond to the sustainability crises. In a circular economy material is used in an effective way in order to save resources. Focus is put on utilizing materials and products through sharing, leasing, reusing, repairing, refurbishing and recycling. Actors from policymakers, businesses and experts to researchers seem to agree that in order to achieve sustainability the future economy has to be circular. In this transition process regions and regional strategies play a central role. The circular economy is promoted through international, national, regional and local strategies. One of the strategic tools that can support the circularity change is smart specialisation.
The smart specialisation concept was launched by the European Commission. It means identifying a region's competitive advantages with the aim of developing targeted strategies for further improving its competitiveness. Smart specialisation strategy (S3) is an ex-ante conditionality for the use of ERDF funding in the regions to ensure that the ERDF investments fit into the overall research and innovation policy and build on the region's existing strengths while aiming to see new possibilities. S3 can also be a way to accelerate the regional discussion towards defining circular economy goals.
In the recent years the sustainability discussion has developed on all fronts. The launch of the United Nations Sustainable Development Goals (SDG) in 2016 has resulted in a new awakening of underlining the importance of sustainability also in other contexts. Also, the concepts of circular economy and smart specialisation have been redefined or rethought in order to highlight the sustainability that, in fact, already had been (or should have been) built in.  S3 should be developed to smart specialisation strategies for sustainable and inclusive growth "S4+" to serve better as a pivotal tool towards the new green and digital economy and the SDGs.  The key idea of S4+ is to create a strategic approach to mobilise transformative innovation for cross-sectorial solutions and synergies between innovation at all societal levels, while leaving no one behind.
Supported by the Policy Area Innovation of the EU Strategy for the Baltic Sea Region (EUSBSR PA INNO), sub-regions in the Baltic Sea region are actively developing their S3 in line with the EU Green Deal and with increasing focus on interregional cooperation. In general, innovation priorities and actions of the new EUSBSR action plan aim at tackling common BSR challenges by developing shared solutions, and at supporting the development of interregional value chains across the strongest areas in the BSR, such as in circular economy. An EUSBSR example of the cooperation where S3 and circular economy met is the BSR S3 Ecosystem Platform project (2019-2022), financed by the Interreg Baltic Sea Region Programme 2014-2020.
The BSR S3 Ecosystem project has aimed at raising awareness among and influencing regional, national and EU level innovation policy makers and experts of the opportunities and needed capacities related to the development of more strategic interregional cooperation that would be strongly based on the innovation policy priorities of regional smart specialisation. As bioeconomy and circular economy are shared strengths in the BSR, the project conducted a value chain mapping analysis of the circular bioeconomy across the BSR and accomplished a "value chain mapping manual" describing a method for identifying relevant value chains across regions in a selected field. Furthermore, the outcomes were valorised in workshops and innovation camps where innovation policy stakeholders shared experiences and good practices on bottom-up approach to regional innovation policy and smart specialisation.
Recent experiences and results from EUSBSR PA INNO supported S3 projects, such as BSR S3 Ecosystem, provide insights and tools for the regions to develop their S3 for sustainability (S4), with a strong focus on inclusive sustainability and green transition. Furthermore, they offer valuable tools and guidance for the effective and coordinated utilisation of EU 2021-2027 opportunities in the BSR regions, including the new EU instrument for interregional innovation investments (I3) and coordinated utilisation of mainstream ERDF programmes.
When aiming towards a sustainable future in BSR regions, it is essential to look for synergies and innovative ways both on strategy level and in practice. In order to achieve successful and sustainable regional and macro-regional circular economy development and cooperation, the systemic and holistic perspectives of circular economy need to be fully understood. Active engaging of stakeholders to ensure a bottom-up contribution to and joint regional understanding on the possibilities for systemic change is crucial. Authorities in charge of regional development play a key role in this process.
E-mail: susanna.vanhamaki@lab.fi, johanna.leino@tampere.fi, esa.kokkonen@tampere.fi
Expert article 3188
>Back to Baltic Rim Economies 1/2022
To receive the Baltic Rim Economies review free of charge, you may register to the mailing list.
The review is published 4-6 times a year.