Steely silkroad between China and Europe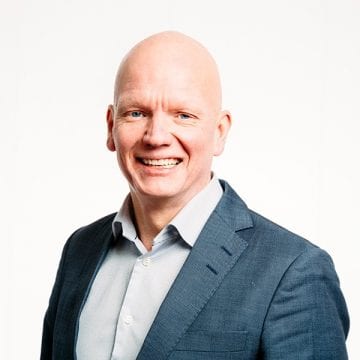 Tero Vauraste,
MSc (Soc), Lt. Cdr (Ret), CEO,
Nurminenlogistics Plc.,
Finland
Global Fellow in the Arctic Program,
Woodrow Wilson Center,
USA
Member,
Sub-Committee of Maritime Logistics Issues,
Finland-China Innovation Committee
Former Chairman,
Arctic Economic Council
The Silk Road initiative, first announced in 2013 by the government of China has been a catalysator in increasing cargo train transportations between China and Europe throughout the past years. There are currently 25 – 30 trains daily, each capable of transporting around 50 containers. We are approaching the threshold of 10 000 trains and more than 400 000 containers per year. That is around 12 million tonnes. The growth is very rapid, as only in 2013 there were less than 100 trains in the whole year. There are around 50 destiations in both ends.
The Chinese government has partially subsidized the development. It is expected, that this will be reduced in the near future. There is competetion  between the ports in Europe as well as different routing options. Major hubs in Europe are in Poland and Germany. The only operative port in Northen Europe is in Helsinki, Vuosaari harbor. Different areas in China also compete of the market increase in order to boost their industries and businesses.
Nurminen Logistics is a traditional Finnish company with a deep history since 1886. During this long period, a special know-how has been built which now serves our customers in freight forwarding, cargo operations and rail services in Finland, China, Russia and the Baltic Countries.
The company has been a major Steely Silkroad developer as it has succesfully provided a blocktrain service from Hefei, China to Helsinki, Finland and vice versa for 1,5 years. This service has become well known, valued and a popular connection between the Northern Europe and China. It serves as the only regular train service from the Nordic countries.
The train connection belongs to the One Belt One Road thinking. It has become very viable during the Covid-19 crisis as both maritime and air transportations have suffered from different restrictions.
There are several routing opportunities between China and Finland. The main routing has based on collaboration with Chinese, Russian and Kazakstanian partners. Another option is to partially use Mongolian areas. The connection is a part of the One Belt One Road logic, which was introduced by China in 2013.
Nurminen Logistics has been a versatile railroad service provider in the Northern rim already for decades. With an extensive experience from Russia, now this service to is a pioneering option as no similar regular services are in place between Northern Europe and China. It is also quicker than sending  cargo by ship and it produces less emissions than air freight. There has been an obvious demand for this kind of service.
The service is available for goods like bathces with high value, short connection deliveries, regular transportations, goods vulnerable to sea transport conditions and as an option for air freight. Transportation in reefer containers with options to send food productions is becoming avalible with recent regulatory developments.
One train has a maximum payload of approximately 1300 tons. Containers are suitable for various types of cargo; for instance machinery and technology, pulp and wood, consumer goods and steel products to name a few examples.
Land port of Hefei serves well its' nearby cities like Shanghai, Suzhou, Ningbo, Zhengzhou. In the European end all Finnish towns, Stockholm, St Petersburg, Tallinn and Riga are in the proximity. From Helsinki, more than 30 European ports are served by ships.
Rail transportation is environmentally friendly. President Jinping and President Niinistö set up an Innovation Committee for mutual collaboration between China and Finland in 2017. The Maritime Logistics sub-committee aims to expand to other areas of logistic. In the recent meeting in December 2019 the following proposal was made:
"Continuing cooperation in the framework of the Working Group and find ways to proactively coordinate and review maritime, logistics and Arctic projects and opportunities for cooperation.
Proposing to widen cooperation to maritime value chain related logistics such as road, rail and ports' logistics."
This proposal is very much welcomed among the logistics industry as there is a good investment development, where Finnish businesses invest in China and vice versa.
We welcome everyone to our Steely Silkroad, which is becoming even more important during the Covid 19 crisis.
Expert article 2723