The cost of degradation: a price tag on the Baltic Sea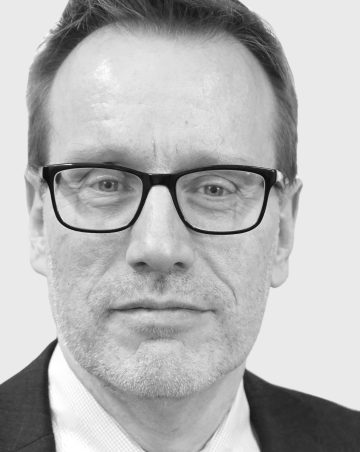 Rüdiger Strempel
Executive Secretary
HELCOM
The Baltic Sea is a major source of income. The figures related to tourism alone are impressive: the sector employs about 160,000 people in the coastal areas. The total recreational benefits of the Baltic Sea are estimated to be around 15 billion euros annually. And tourism is just one example. The total annual value added for the region from freight and passenger transport is about 5 billion, respectively 2.5 billion euros. Considerably lower, but not altogether insignificant, we estimate the value of fish and shellfish landings at roughly 200 million euros per year.
No less important than the direct economic benefits are the marine and coastal ecosystem services that are critical for the functioning of society – think carbon sequestration, climate regulation and purification of water and air, but also cultural services and natural heritage. So far, we have not yet been able to put a price tag on these contributions. But in any event, mere numbers would insufficiently reflect their importance as they are, effectively, invaluable.
Benefitting from the sea, especially when considering the long-term, implies that it is kept in a healthy state. We have come a long way since the pollution peak in the 1980s, but the Baltic Sea is not yet in the condition we would like – and need – it to be. Despite all recent progress, we still fall short of fulfilling the HELCOM vision of "a healthy Baltic Sea environment with diverse biological components functioning in balance, resulting in a good ecological status and supporting a wide range of sustainable economic and social activities."
97 percent of the Baltic Sea is affected in one way or another by eutrophication, the excessive concentration of nutrients that leads to harmful algal blooms, choking marine life and causing the Baltic's infamous "dead zones". Marine litter and pollution from hazardous substances of all types are still a cause for concern, and so are emerging threats such as climate change, new chemicals, pharmaceuticals and underwater noise.
As a consequence, the sea's biodiversity components are heavily disturbed, and all Baltic Sea habitats and species are affected in one way or another by pressures from human activities. For example, the Eastern Baltic cod stock has declined sharply in recent years, impacting other species and the entire food web, likely reflecting large scale changes in the Baltic Sea ecosystem.
When the biological components are not in equilibrium, the entire equation is off-balance too, and the sea can no longer support economic and social activities in a sustainable manner. An unhealthy marine environment comes at a cost – the cost of degradation.
Concerning eutrophication, we estimate that up to 4.4 billion euros are lost every year across all sectors, due to a variety of effects that include reduced water clarity, increases in blue-green algal blooms, damage to underwater meadows, changes to the composition of fish species and oxygen deficiency on the seafloor.
In the Baltic Sea region, tourism and recreation take a hit of up to 2 billion euros annually due to poor environmental conditions, and citizens' welfare would increase by up to 2.6 billion euros annually if the state of the sea's perennial vegetation and fish stocks improved.
So, how do we get our sea and the wellbeing we derive from it back on track?
To further improve the state of the Baltic Sea, HELCOM has recently updated its Baltic Sea Action Plan (BSAP). The 2021 BSAP contains 199 concrete actions and measures addressing biodiversity, eutrophication, hazardous substances, and sea-based activities, such as shipping and fisheries. Implementing the BSAP by 2030 at the latest, as agreed by all Baltic Sea countries and the EU will be the prerequisite for attaining our overall objective of a healthy Baltic Sea.
Furthermore, all human activities that may have an effect on the marine environment, regardless of whether they take place on land or at sea, need to be viewed through the prism of the ecosystem approach and ecosystem-based management. Whatever the activity, it needs to be conducted in such a manner as to not affect the health of the marine environment, thereby guaranteeing the sustainable use of ecosystem goods and services.
Maritime spatial planning (MSP), with its forward-looking analysis of the use of marine space in order to identify optimal locations for sea-based activities, is key to implementing the ecosystem approach. On the one hand, MSP signals areas of high nature value, helping us to steer sea-based activities away from zones where they can cause serious damage or disturbance. On the other hand, and in return, that also means that MSP will be able to help to identify areas where such activities could take place without harm to the marine environment.
We are an integral part of the Baltic Sea's ecosystem and should be allowed to benefit from its resources. But doing so also entails the obligation to maintain our sea in a healthy state and conducting our activities in the most responsible and sustainable manner. To put it bluntly: we should not take a saw to the branch we are sitting on.
Expert article 3157
>Back to Baltic Rim Economies 1/2022
To receive the Baltic Rim Economies review free of charge, you may register to the mailing list.
The review is published 4-6 times a year.