The European Green Deal and Estonia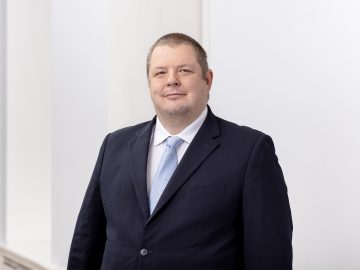 Erki Savisaar
Minister of Environment
Estonia
The European Green Deal has marked a very important development in the environmental policy both in Europe and in the world. It is for the first time that environmental policy plays such a central role in planning the future of our economy. While reaching the ambitious goals set out in the European Green Deal is difficult and requires careful planning to make the transition positive for everyone in society, we are ready in Estonia as this is not our first large transformation in the past decades. Our digital transformation over the past decades has proven successful and the experience gained from that will surely help us with the green transition as well.
The transition to a green economy will be a major change for our society, however, we have been on this track for a long time already. While we still have a long way to go to get the most out of our environmental policy, we have been quite successful in protecting our forests and biodiversity. In addition, our energy sector has been progressively moving towards renewable energy and we are well on track to reach our 2030 goal of reducing 70% of our greenhouse gas emissions compared to 1990. By 2019, we had already reached a 64% reduction, so we are well on the way. But of course, such progress needs to be achieved in all countries to reach our global goals.
However, several big challenges still remain. While around half of the energy used in heating and cooling and one fifth of electricity used in Estonia comes from renewable sources, we still need to increase our efforts in developing more renewable energy. We see a lot of potential in wind energy, biogas and hydrogen and wish to have energy security in the future – not just in electricity production, but for all fuels.
In addition, we need to focus on finding solutions in areas where suitable ones are still distant. While we are good in figuring out how to improve energy efficiency in buildings and just need to get on it, we still have a way to go in decarbonising the transport sector – especially aviation and maritime transport.
The European Green Deal has helped a lot in addressing these challenges. Firstly, we see that public approval and expectations for environment and climate policy have increased in the last year. This can be seen in the Eurobarometer surveys on climate change as well as the surveys carried out internally.
As public concern has been one of the major deterrents of fast wind energy development, we hope that this shift will also translate into new wind parks coming online in short- and long-term. A recent survey in Estonia showed that 72% of Estonians support offshore wind farms and 62% support them on land. This is good progress, especially since both percentages were around 80% for people under 34 years of age. Clearly, younger people see transition as positive and are more prepared for the measures that  need to be taken.
Secondly, the green transition has inspired a lot of innovation from first-movers in the industry and research. Within our start-up economy, we have seen companies like Bolt and Comodule, looking for sustainable transport solutions; Skeleton Technologies developing superconductors to make energy use more efficient; Roofit.solar building solar roofs; Single.Earth creating a market for carbon removal and biodiversity, etc.
The change is also very apparent in larger companies and industries, something that is especially needed in our oil shale sector. Eesti Energia, the world's biggest oil shale energy company has drawn up a long-term action plan to achieve carbon neutrality by 2045. Together with Ragn-Sells, it is also testing valorisation of oil shale ash, a project that has potential to deal with a big environmental problem in Estonia – the by-product of our energy generation.
The two areas where we see a lot of development currently, are nuclear energy and hydrogen. While there is no clear understanding whether nuclear energy is something Estonia wants to pursue, technical discussions on its feasibility are gaining speed. Of course, this has to lead to a thorough societal debate before any actions are to be taken.
As regards hydrogen, we see a lot of interested partners, and the first state funded pilot projects are already well under way – the first hydrogen fuelling stations and taxies are already planned in Tallinn, our capital city. In addition, Skeleton Technologies, Elcogen ja Stargate Hydrogen Solutions will be working on research and development projects in the IPCEI framework.
One of the main concerns regarding green transition for everyone is that we need to improve everyday life as well as the environment. Neither can be sacrificed if we want the transition to be fair and supported. We have worked hard to address these concerns in Ida-Virumaa, the region in which our oil shale industry is concentrated. But the effects of the European Green Deal will be felt everywhere and much still remains to be done.
The European Green Deal offers a lot of new opportunities for everyone who is ready to change, but change always comes at a cost. We are determined to have the opportunities outweigh the costs.
E-mail: erki.savisaar@envir.ee
Expert article 3150
>Back to Baltic Rim Economies 1/2022
To receive the Baltic Rim Economies review free of charge, you may register to the mailing list.
The review is published 4-6 times a year.