The Saimaa phenomenon – The decade of Saimaa is coming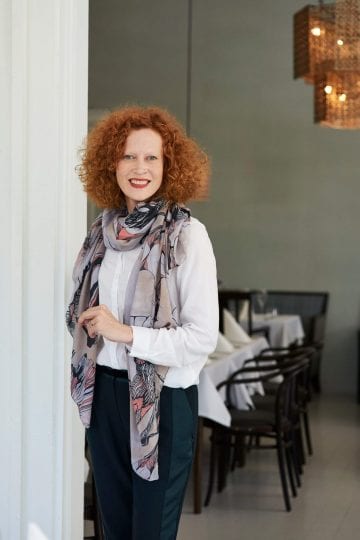 Mari Kettunen,
Chairman of the Board,
Hotel Punkaharju,
Finland
Saimi Hoyer,
Entrepreneur,
Hotel Punkaharju,
Finland
Finland's magnificent nature makes it an exceptional destination for visiting Northern Europe. 73% of the land is predominantly boreal forest and another 10% is water from its 187,000 lakes. For a reason, Finland has been ranked as one of the top nature travel destinations in the world by many leading medias. Forest phenomenon is a trend now. Hiking in the forest increases your happiness. According to several studies and surveys, impacts of forest nature are significant for well-being. Forest is a state-of-mind.
Finland's Lake Saimaa is unique in Europe. Situated in the heart of Europe's largest lake area, Saimaa's stunning nature, clean waters and forests, sights and great outdoor activities make it one of the most adorable places to spend holidays in Northern Europe. Finnish lake land has been named as one of four focus development areas of our travel industry, among Helsinki, Lapland and coastal and archipelago areas. The significance of travel industry is increasing in Finnish economy, and especially in Saimaa region.
Logistic infrastructure supports easy and comfortable access to the region. There are airports in Lappeenranta, Savonlinna, Kuopio and Joensuu, Lappeenranta having direct connections for example between Bergamo (Milan, Italy), Berlin, Budapest and Wien. Railway network also reaches these cities very well. A distance between Lappeenranta and St Petersburg is only 200 km by car.
Europe's sixth largest lake, Saimaa is a tapestry of rich blues and vibrant greens in the summer, and boundless scenery of bright ice and white snow in the winter. Its narrow straits lead into wide open waters which are scattered throughout with forest-covered shoreline and rocky cliffs. Saimaa is also a harbor with quiet beaches and hidden entrances. These waters are home of Saimaa ringed seal, a very endangered species of roughly 400 individuals living only at Lake Saimaa. Everybody loves these sympathetic moustached animals coming to say hello when boating or fishing at the lake area. Meeting them is a memorable experience, and not so rare anymore due to slowly increasing population resulting from systematic protection actions taken.
In addition to the scenic landscapes and exciting wildlife, innovative and inspiring gastronomy based on clean local food ingredients attracts travellers. Saimaa cuisine is full of delicious, fresh, healthy ingredients that are full of flavour and nutrition, thanks to its wild-grown food and quaint climate. Vendace fish, mushrooms, wild herbs and berries, Finnish food is a superfood!
Saimaa is a destination of cultural attraction. A northernmost medieval castle in Europe, Olavinlinna, is located in Savonlinna. Its history reaches back to 15th century. Today the castle, at a tiny rocky island, is a stage of opera festival, arranged for the first time in 1912 and yearly since 1967. Savonlinna Opera Festival belongs to the most unique opera stages in the world, with its exceptional atmosphere and high-class performances and artists.
A fascinating destination for travellers interested in history, is Astuvansalmi in Mikkeli, home to Stone Age settlements and rock paintings, age of 4500-6000 years, still visible today. These paintings are part of Prehistoric Rock Art Trails -route (Cultural route of the Council of Europe).
Opera and rock paintings are examples of versatile cultural experiences at Saimaa. Travellers find music events and art exhibitions all around the region, for example "Kuopio Tanssii ja Soi" dancing festival in Kuopio and Art Mansion Johanna Oras in Punkaharju. The culture concept is not limited to traditional arts only, it is an original nature and areal spirit and all the memorable moments experienced at the stunning Saimaa. It is the Saimaa phenomenon. Therefore, it is a time for a joint European Capital of Culture project in Eastern Finland, in which Savonlinna, Mikkeli, Joensuu, Kuopio and Lappeenranta cities apply for the European Capital of Culture 2026 in the name of Savonlinna. The decade of Saimaa is coming, says Jani Halme, who, along with Saimi Hoyer and Sari Kaasinen, all local bright cultural persons, are starting to ignite the Saimaa phenomenon. The cities of Eastern Finland are starting to look at each other and collaborate in an unprecedented way.
Saimi Hoyer is an entrepreneur with Mari Kettunen at Hotel Punkaharju. Saimi's story of the beauty of Eastern Finnish nature and especially mushroom picking has reached a wide audience in Finland and abroad. A hotel history is compelling. It celebrates this year 175 years of accommodation served to travellers at the stunning historical esker area. Punkaharju, located 30 km from Savonlinna, with rugged pine woods and bright lake waters, has been described as a national scenery of Finland. The tiny road called "the Old Esker Road", riding to the hotel, is one of the most beautiful routes in Finland. Actually, Punkaharju is the oldest nature reserve area in Finland protected by Russian Emperor Alexander I in 1803. Today Hotel Punkaharju is a desired destination for guests seeking for natural luxury, wellbeing and experiences for all senses in peaceful, inspiring surroundings.
We warmly welcome you to Hotel Punkaharju, the central hub for visiting all the interesting places and amenities at Lake Saimaa area and starting to experience the Saimaa phenomenon.
Email: mari@hotellipunkaharju.fi & saimi@hotellipunkaharju.fi
Expert article 2654