Tips for founders of born global companies grown out of Poland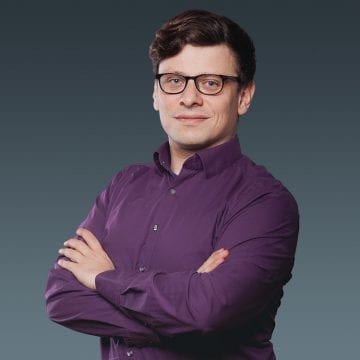 Lukasz Marcin Jablonski,
Founder of Bjorn Global / Head of Growth at BinarApps,
Poland
The term 'born global' was introduced by researchers in international management and organizational studies in the early 1990's, referring to companies that started exports within the first two years of existence and it constituted more than 25% of the revenues within the three years from founding. As opposed to the traditional theories of internationalisation, that promoted a slower, steadier and more gradual international growth after first successes in the local market, born global companies enter a very rapid international growth path right from the start. Most of these companies operated in the high-tech sector, introduced innovative solutions in product and services they offered and operated in niche markets. In order to succeed, they had to build effective knowledge management and decision-making systems, allowing them to overcome the most common barriers to international growth, such as lack of necessary knowhow, experience, business network and resources.
Historically, the Baltic Rim region, with its rather small internal markets in the Baltic States or in the Nordics has been a great breeding farm of the born global companies. The founders of such companies, along with investors and other stakeholders must have been aware that in order to grow, thrive and deliver expected returns on invested time and money, the companies had to put in place global expansion strategies, aiming much further away from a home market or continent.
Today, in the era of scalable tech businesses offering digital products and services to the audiences across the globe, the growth of companies is even faster. Not only do we observe an increasing number of the so-called "unicorns" – companies that have achieved valuations of over $1bn in private markets, but also "decacorns" – valued at more than $10 billion or even "hectocorns" – with valuations exceeding $100 billion.
Baltic Rim Economies have brought a number of "unicorns" to the world, and with the majority of such companies coming either from the U.S. or China, the BRE economies also have the largest number of unicorn companies per capita. Here are some examples of tech companies from the Baltic Rim region, that reached a $1bn+ valuation in the last decade:
Denmark – Tradeshift
Estonia – Transferwise, Bolt, Taxify, Skype, Playtech
Finland – Rovio, Supercell
Lithuania – Vinted
Sweden – Klarna, Mojang, iZettle, Spotify, Northvolt, King
For the last two decades Poland has struggled to promote new "born global" companies, create businesses and brands recognizable in the markets around the globe. Polish sizable internal market (more than 38 million inhabitants, compared to 10 million in Sweden or 1,3 million in Estonia) allowed many companies not only to test their products and services with the local customers first, but also show significant growth rates and returns on investments before going abroad. Companies could thrive generating business from the local market only and entered neighboring markets first, before turning to other European markets, let alone other continents. However, even the successful strategies geared at achieving success on the local market first, have been an obstacle in rapid international growth, as global success requires a completely different set of competences.
Luckily, the recent business cases of companies such as CD Projekt (video game development studio from Poland, famous for "The Witcher" series, Cyberpunk 2077 or the GOG platform) inspired many founding teams and investors and paved the way for the new generation of successful born global companies coming from Poland.
I collected some lessons and tips for founders willing to establish and successfully grow companies that are global from the start – the co-called "born globals":
Have a global vision shared by the founding team members, investors, leaders and all employees at the company.
Make sure the words "international", "global" and "growth" are strongly embedded within your company culture, become your mantra, part of your DNA.
Acquire, accumulate and disseminate knowledge at speed – by reading, training and hiring seasoned international business experts. Share it with all stakeholders (clients, partners, investors, business network).
Develop the skills and competences of your staff and make sure their knowhow as well as the tools they use are up to date and most effective in respective fields.
Have an international and diverse leadership team from the start. Different experiences and perspectives usually make it easier and less intimidating to enter international markets, have more understanding and empathy.
Build an international business network and encourage international business collaboration.
Engage with International mentors, advisors, investors and employees – the more diverse the stakeholder community is, the more opportunities you will get in the future.
Build partnerships and engage with local leaders, bloggers and influencers.
Use modern marketing tools, growth hacks and the so-called unfair business advantages.
Be bold enough to challenge the status quo and compete with big market players.
Achieving success on global markets has never been easy, but it has definitely been very rewarding for all who ever made it. Best of luck in growing the born global companies!
Email: lukasz.jablonski@bjornglobal.com
Expert article 2644