Two pandemic risks: disinformation and disease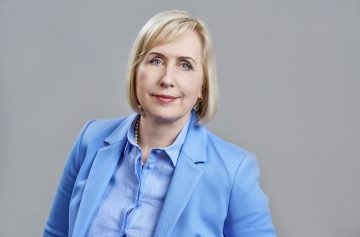 Anda Rožukalne,
Professor,
Dean of Faculty of Communication, Riga Stradiņš University,
Riga, Latvia
In the first days of the global COVID-19 pandemic, Latvian fact-finding organizations, professional media and active audiences reported examples of COVID-19 – related fake news, conspiracy theories and misleading information provided by commercial media, opinion leaders, politicians, social media influencers, medical professionals and municipal newsletters.
The researchers of the RSU Faculty of Communication decided to study the attitude to disinformation in the Latvian society by linking it with the perception of disease risk. The following data reflect the main conclusions of the part of the project "Life with COVID-19: Evaluation of overcoming the coronavirus crisis in Latvia and recommendations for societal resilience in the future" [grant number VPP-COVID-2020/1-0013] financed by Ministry of Education and Science, Republic of Latvia.
Asked to self-evaluate their and their families' risk of COVID-19, 39% of national survey respondents think it is low but realistic, 28% think it is moderate and realistic, 15% – low and almost unrealistic, 5% – high and very realistic, 2% – very high and very realistic, but 11% could not answer. According to these responses, researchers grouped the respondents in four categories: unconcerned (15%), a little concerned (39%), moderately concerned (28%), and rather and very concerned (7%)
More than half (54%) of the respondents have encountered misleading information, yet the proportion of respondents who cannot assess it (one in five) or have not encountered it (one in four) is significant. Those respondents whose life was altered by the pandemic (25%) and who see their risk of COVID-19 as high and realistic (26%; 36%; respectively) indicated that they see disinformation more often. People aged 64-75 (9%), Latvia's non-citizens (10%), and the retired (8%) acknowledge seeing disinformation less frequently.
Choosing from a list of various sources, the respondents most often identified the following as distributors of disinformation: journalists (25%), influencers on SNS (14%), celebrities (13%), the Latvian Parliament deputies (11%), and the former Health Minister Ilze Viņķele (11%). Least associated with disinformation were EU leaders and institutions, other representatives of the Ministry of Health, and other ministers.
Respondents were asked to express their attitude towards the most popular COVID-19 disinformation narratives: 30% agreed that COVID-19 is beneficial to politicians, 15% agreed that government measures can lead to a collapse of the economy, and 17% agreed that COVID-19 is just like regular influenza. The most popular conspiracy theory about the origins of COVID-19 was the claim that the pandemic is manipulated by global corporations (9%). 38% said they did not believe in any of these statements.
A large proportion of those who believed in disinformation saw their risk of disease as low. This observation suggests that belief in disinformation may lower the disease risk perception.
Data indicate that the COVID-19 disinformation diffusion in Latvia is relatively low. In general, only a minority (7%-33%) agreed with any false claim about COVID-19. Those who rated disinformation as credible indicated that they have not encountered any disinformation. This response suggests inability to recognize disinformation in this group.
Disinformation in Latvia is perceived rather passively: one third of respondents do nothing to react to it, most respondents do not check information sources, do not inform their social circle about disinformation. Sources of disinformation are more often recognized by people aged 25-34, with higher education and higher income, and the rather and very concerned. This skill is related to a realistic perception of the threat of the disease.
The unconcerned respondents indicated that they encountered disinformation less often, and conversely, the rather and very concerned noticed COVID-19 disinformation more often. They were more active in verifying sources and alerting others about misleading information. They were more likely to agree with statements that evoke strong negative emotions (restrictions are exaggerated and leading to economic collapse, mortality rate statistics is misleading). They agreed that scientists disseminate disinformation and believed that the pandemic is beneficial to politicians. These responses suggest that the rather and very concerned rely on a variety of sources and equally seriously consider both scientific facts and conspiracy theories.
Email: anda.rozukalne@rsu.lv
Expert article 2992
> Back to Baltic Rim Economies 3/2021
To receive the Baltic Rim Economies review free of charge, you may register to the mailing list.
The review is published 4-6 times a year.