Ukraine: an emerging investment destination in Europe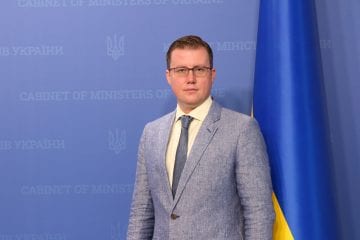 Sergiy Tsivkach,
Executive Director,
UkraineInvest, Government Investment Promotion Office,
Ukraine
Over the course of the past few years, Ukraine has proven to be a dynamic country sharing European values that is improving its investment environment in order to compete globally and create new business opportunities. The Ukrainian Government undertook key structural reforms such as reforming the land market, relaunching privatization of state-owned enterprises, introducing a new Law on Concession, enhancing the transparency of public procurement, simplifying business regulations, stabilizing and restructuring the banking sector, adopting Law on Inland Water Transport and launching Diia City Project aimed at creating favorable conditions for boosting Ukraine's IT sector. Thus, the business climate improved significantly, which allowed Ukraine to jump up 48 ladders in the Doing Business ranking since 2014 and occupy the 64th place worldwide.
While the entire world is facing the covid-19 pandemic challenges, Ukraine has laid the grounds for better conditions to alleviate the consequences of the coronavirus pandemic, taking into account the continuity of the implementation of reforms agenda. Furthermore, this new reality presents Ukraine with a unique opportunity to reshuffle business activities and become better integrated in the global supply chain economy by constantly improving its business climate.
Ukraine has already made a great leap forward by introducing better conditions for doing business and lucrative incentives to investors. According to the law On State Support for Investment Projects with Significant Investments, Ukraine will provide a number of incentives for large investment projects, in particular:
tax incentives (exemption from the income tax, customs duties and VAT when importing new equipment into Ukraine);
simplified provision of land necessary for investment project;
construction & reconstruction of related infrastructure at the expense of the state;
consolidation of investor guarantees through the conclusion of a direct agreement with the Government of Ukraine for 15
State support will cover up to 30% of investment made and will be provided for investors who are going to invest more than 20 million euros, as well as to create at least 80 new workplaces.
The project implementation period should not exceed 5 years in such sectors of economy:
processing industry (except for production and circulation of tobacco products, alcohol, and alcoholic beverages);
extraction for further processing and/or enrichment of minerals (except for coal, crude oil and natural gas);
waste management;
transport, warehousing, postal and courier activities, logistics;
education and science;
healthcare, art, culture, sports, tourism, resort and recreational industry.
UkraineInvest will continue to be a reliable partner for business representatives and will play an active role by providing assistance to investors willing to apply for the state support and implement their investment projects in Ukraine.
In order to meet investors` need in accurate and reliable information, UkraineInvest team elaborated the UkraineInvest Guide (https://ukraineinvest.gov.ua/guide/) which is set to become a starting point for international investors to enter Ukrainian market. The Guide provides the business with the most relevant information in the regulatory policy, as well as includes the most attractive investment projects together with public-private partnership and privatization. Analytical data is updated on a regular basis, so that the business community can get access to the most up-to-date information from any place in the world at any given moment.
Currently, there are 22 privatization projects included in the Guide, the cost of which is considerably lower compared to the price of such facilities construction from scratch. In total there are 3,733 state-owned enterprises in Ukraine as of today, out of which nearly 1,000 companies will be auctioned. In 2021 the State Property Fund of Ukraine plans to hold auctions for 51 strategic privatization objects. Auctions will be held via Ukraine's highly praised ProZorro state procurement platform that allows for open and competitive tenders. On March 30, 2021, the Parliament of Ukraine passed a bill to resume privatization of large state owned corporations. This creates a unique opportunity to acquire assets, scale and diversify businesses and pave the way for future successful operation in Ukraine.
Overall, the Government's broad-scale process is aimed at strengthening Ukraine's investment potential and ensuring getting the message out about its emerging. As a part of these efforts, UkraineInvest as a governmental office is committed to ensuring a client-centered, results-driven engagement with existing and potential investors, providing customized "one-stop" services, helping to get reliable data about doing business in Ukraine. In case you would like to get more information, please do not hesitate to contact us and visit our Website https://ukraineinvest.gov.ua/.
Expert article 2932
> Back to Baltic Rim Economies 2/2021
To receive the Baltic Rim Economies review free of charge, you may register to the mailing list.
The review is published 4-6 times a year.