Researchers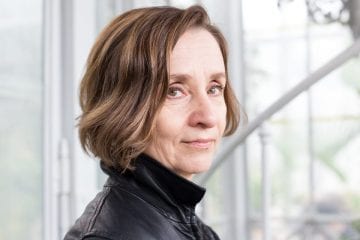 Terhi Utriainen is the director of LeNeRe project. She is Professor in the Study of Religion at the University of Turku and Adjunct Professor of Study of Religion and Gender Studies at Helsinki University. She specializes in contemporary vernacular religion in its dynamics and interplay with secular culture. She is also interested in ritual studies as well embodiment and emotions. Terhi has also published two novels.
Website:
https://www.utu.fi/en/people/terhi-utriainen
Publications:
Utriainen, Terhi. 2017. Enkeleitä työpöydällä: Arjen ja lumon etnografiaa. [Angels on my desk: Ethnography on everyday enchantments.] Helsinki: Finnish Litterature Society.
Ingman, Peik, Terhi Utriainen, Tuija Hovi & Måns Broo (eds.) 2016. The Relational Dynamics of Enchantment and Sacralization: Changing the Terms of the Religion Versus Secularity Debate. Sheffield: Equinox Publishing.
Utriainen, Terhi 2017. "Healing Enchantment: How does Angel Healing Work?" In Spirit and Mind: Mental Health at the Intersection of Religion & Psychiatry, ed. Helena Basu, Roland Littlewood & Arne S. Steinforth. Münster: LIT Verlag, 253-273.
Utriainen, Terhi 2016."Ritually Framing Enchantment: Momentary Religion and Everyday Realities". Suomen Antropologi: Journal of the Finnish Anthropological Society 41(4), 46-61.
Utriainen, Terhi, Måns Broo, Linda Annunen & Nanam Blomqvist 2015. "Practices Engaging Materialities and Bodies". In In the Outskirts of the Church: Diversity, Fluidities and New Spaces for Religion in Finland. ed., Peter Nynäs, Ruth Ilmann, and Tuomas Martikainen. Nordic Studies in Religion and Culture: LIT, 95-110.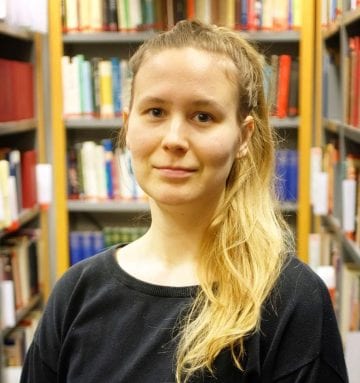 Linda Annunen is a post-doctoral researcher within the LeNeRe project. Her research interests include spiritual practices, the interplay between sound and spirituality, ritual studies and ethnographic fieldwork methods. Her doctoral thesis, titled Med fötterna på marken och huvudet i himlen: En ritualteoretisk studie av schamansitiska och västafrikanska trumverksamheter i finländska städer ("With feet on the ground and head in the clouds: A ritual theoretical study of shamanistic and West African drumming in Finnish cities"), examines drumming as a spiritual practice among contemporary Finnish citizens, and how such practices relate to theories of contemporary rituals.
Maija Butters holds an MA in cultural anthropology and is currently finalizing her doctoral thesis in the study of religions in the program of History and Cultural Heritage at the University of Helsinki, Finland. In her ethnographic study on contemporary death and dying in Finland, she focuses on the various cultural means that terminally ill people employ in order to handle their mortality. She has written on the metaphysical meaning of aesthetic experiences in the face of death, and in her dissertation she also examines rituals surrounding death and dying in hospital and hospice settings.
Maija is involved with hospice education, and she lectures on culturally sensitive patient care in hospitals and at medical conferences. She also teaches within and outside the academy on death cultures and rituals in a range of religious traditions. Previously she has published on Buddhist art and Tibetan culture. Such philosophical and anthropological themes as embodiment, rituals, aesthetics, suffering and joy are close to her heart.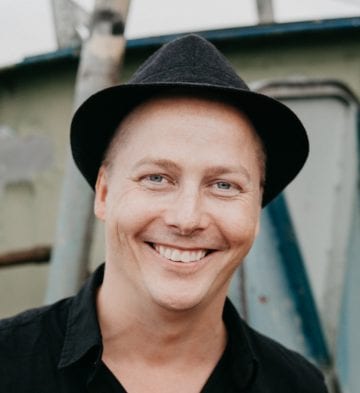 Ville Husgafvel is a doctoral student in the Study of Religion at the University of Helsinki. In his PhD dissertation, he studies the recontextualization of Buddhist meditation practices in contemporary mindfulness-based programmes. Specific areas of expertise also include Western Buddhism, the concept of religion, embodiment and ritual practice.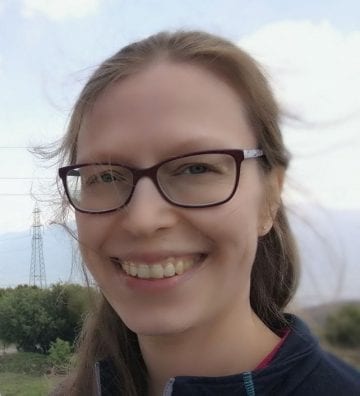 Helena Kupari is a member of LeNeRe project and will be employed as Postdoctoral Researcher in the project during 2022–23. At present, she is Postdoctoral Researcher at the Department of Cultures of the University of Helsinki, conducting research on conversion to Orthodox Christianity among Finnish artists and cultural professionals. Kupari specializes in contemporary lived Christianity, especially Eastern Orthodoxy, and its intersections with gender, age, ethnicity, and social class. Her interests also include religious socialization, theories of practice and embodiment, as well as the intertwinement of religion and social power.
Project website:
https://blogs.helsinki.fi/conversion-class
Publications:
Kupari, Helena, and Elina Vuola, eds. 2019. Orthodox Christianity and Gender: Dynamics of Tradition, Culture and Lived Practice. London: Routledge.
Kupari, Helena. 2016. Lifelong Religion as Habitus: Religious Practice among Displaced Karelian Orthodox Women in Finland. Leiden: Brill.
Tiina Mahlamäki is Senior lecturer in the Study of Religion at the University of Turku. She specializes in Western Esotericism, biographical studies, gender and religion, civil religion, and non-religiosity. She is also interested in research ethics and creative nonfiction.