Contact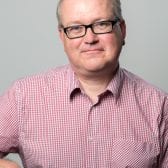 Data Security Description
Data Security Description of Cultural Memory and Social Change
Data controller
Development Services of the University of Turku
FI-20014 TURUN YLIOPISTO
tel. +358 29 450 5000
VAT number (business ID): 0245 5896-3
Purpose of processing data
Personal data is processed according to subsection 1, paragraphs 5,6 and 8 in section 8 of the Personal Data Act.
The purpose of processing personal data is increasing interaction and collaboration with internal and external customers and partners, and to promote the University's societal interaction.
Data content of the registers
The registers will store data of staff, cooperation partners and stakeholders of the University of Turku. The persons in the register are identified with name and usual contact details. The contact details may include information about the person's position and employer.
Legal basis for processing data
The processing of data is based on the universities' mission set in section 2 of the Universities Act (558/2007). The legal basis for processing data is the consent of the registered person.
Sources of personal data
Personal data is collected from registrations made by the persons themselves.  
Retention period of personal data
Personal data is deleted when the need for it has ended or the person asks for the deletion of their personal data.
Possible recipients of personal data or recipient groups in the EU or EEA
Personal data is not given outside the University of Turku.
Rights of the data subject
The data subject has the right to access their personal data retained by the Data Controller, the right to rectification or erasure of data, and the right to restrict and object the processing of data.
If the data subject feels they have been mistreated, they have the right to lodge a complaint with the supervisory authority.
Further information