Nutrition and Nurture in Infancy and Childhood: Bio-Cultural Perspectives
              June 9–11; and the 8th SCENE symposium  June 12, 2020                     at the University of Turku, Finland
You are warmly welcomed to a three day international, interdisciplinary conference and the SCENE symposium organised by the Health in Early Life and Parenthood research group and the Department of Nursing Science, University of Turku, Finland in collaboration with the Maternal and Infant Nutrition and Nurture Unit (MAINN), University of Central Lancashire, UK ; the centre Reproductive, Infant and Child Health (RICH), School of Education, Health and Social Studies, Dalarna University, Sweden; Turku University Hospital, Finland and the research network SCENE.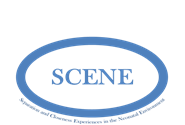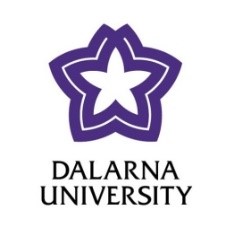 The conference aims to:
Focus on key initiatives that may impact upon practices related to nurturing the preterm infant and the family
Explore the nature of relationships within families in connection with various types of nutritive and nurturing behaviour in infancy and childhood.
Enhance understanding of the complex interactions between socio-cultural, psychological and biological factors in the nurture of infant and child.
Illuminate socio-cultural, political and economic influences upon infant and child feeding practices.
Increase understandings of breastfeeding as a bio-psychosocial activity
Keynote speakers
Anna Bergström PhD, Researcher at Department of Women's and Children's Health, International Maternal and Child Health, Uppsala University, Sweden
Minna Huotilainen, PhD, Professor, Cognitive Brain Research Unit, Department of Education, University of Helsinki, Finland
Kajsa Brimdyr PhD, Healthy Children Project, USA
Fiona Dykes PhD, Professor of Maternal and Infant Health, Maternal and Infant Nutrition and Nurture Unit (MAINN), University of Central Lancashire, UK
Nils Bergman, MD, PhD, Department of Women's and Children's Health, Division of Neonatology, Karolinska Institutet, Sweden
Rafael Pérez-Escamilla PhD, Professor of Public Health (Social and Behavioral Sciences) Director, Office of Public Health Practice; Director, Global Health Concentration, Yale School of Public Health, Yale University, USA
Abstract submission
Papers or posters are invited on
Infant and child nutrition and feeding (to include biological, social, cultural, psychological, political, economic and practice issues). The scope includes fetal and neonatal nutrition, infant and child nutrition, feeding and eating, up to and including adolescence.
Nurturing the infant-parent relationship. The scope includes infants, parents, staff and/or organisations.
Thirty minute papers will be presented at concurrent sessions and posters will be displayed and discussed during designated poster sessions. All abstracts will be reviewed by the Conference Scientific Review Committee chaired by Professor Fiona Dykes.
The deadline of abstract submission is 30th of November 2019
The abstract must include the following:
Title of abstract
Author/presenter name(s), institution represented, postal address, email address
Primary contact person for the conference information
The abstract should contain an introduction, methods, results and conclusions
The abstract should not include subheadings
The abstract should be referenced, citing between 2–4 references
The references should be presented in Harvard APA
Length should be no more than 700 words (including title, author information and references)
Please state your preference for a paper or poster presentation.
Please also supply a short biography of each author with your abstract.
Please send your abstract as a Word document attachment to: fcdykes@uclan.ac.uk
The subject line of the email should clearly state "Nutrition & Nurture Conference Abstract"
Conference programme
8th SCENE symposium
A SCENE Symposium day will be held on Friday 12th of June
More about SCENE
Conference and symposium venue
Conference venue is University of Turku, Medisiina D, which is a brand new building used by the University of Turku, Turku University Hospital and Turku University of Applied Sciences.
The address of Medisiina D building is Kiinamyllynkatu 10, Turku
Travelling
Turku Airport
Turku has an international airport and it is easy to reach by air via Helsinki, Stockholm, Riga, and Gdansk. From Turku airport, there is a regular bus to city center (distance approx. 8 km), bus line no 1 which runs about every 20 minutes. Tickets à 3 euro (11 p.m. – 4 a.m. à 4 euro) can be bought from the driver (cash, preferably coins). Tickets can also be purchased as mobile tickets.
A taxi ride to the center of Turku will cost around 25 euros. All taxis accept credit/debit cards. You can reserve a taxi at +358 2 10041. There are several taxi stands in the City center.
Helsinki Airport
If you fly to Helsinki, from Helsinki-Vantaa airport there is a bus to Turku operated by Expressbus (travel time 2-2.5 hours, departures about every hour). Another option is to take the new Ring Rail Line from the airport to Helsinki, to Pasila station, and change in Pasila to a train to Turku. At daytime, the Ring Rail Line trains between the airport and Helsinki run at ten-minute intervals at peak hours and the trip takes 22 minutes. Trains to Turku depart about every hour (between 5 a.m. and 8.30 p.m.). The trip to Turku from the Helsinki-Pasila station takes about 2 hours. Kupittaa station is very close to the conference venue and Sokos Hotel Kupittaa. Kupittaa is the previous station before the Main Railway Station in Turku.
Ferry
From Stockholm, you may choose to travel to Turku on a ferry through one of the most beautiful archipelagos in the world. Daily connections between Stockholm and Turku are operated by Tallink Silja and Viking Line. The ferry takes about 10 hrs. From Turku harbor, there is a regular bus to city center (distance approx. 3 km), bus line no 1 which runs about every 20 minutes. Tickets à 3 euro (11 p.m. – 4 a.m. à 4 euro) can be bought from the driver (cash, preferably coins). Tickets can also be purchased as mobile tickets.
Further travel information
For more information about Turku and travel connections, please visit the Visit Turku website.
Accommodation
Hotel options for the conference will be updated during the autumn.
Registration
Registration will  open in January 2020.
The conference fee is 400 EUR for the three days, which includes refreshments, lunch and conference documentation. A day rate is also available at 150 EUR per day which includes refreshments, lunch and conference documentation on the day you are attending.
The SCENE Symposium day is free of charge.
Conference dinner will be in restaurant Hus Lindman on Wed 10th of June, the dinner fee is 70 EUR/person
Contact
For academic enquiries please contact Associate Professor Anna Axelin, anmaax@utu.fi
For practical issues please contact Senior Researcher Hannakaisa Niela-Vilen, hmniel@utu.fi
About Turku
Turku is situated in the southwest coast of Finland. The city is surrounded by the most beautiful archipelago and unique cultural landscapes. Turku is also the oldest city in Finland. The founding year of the city is recorded as 1229 when Finland was a part of the Swedish empire. Nowadays Turku is the sixth biggest city in Finland by its population (183.000 people) and it is the center of the Finland Proper region. Turku is a bilingual city, official languages being Finnish and Swedish.
Nowadays culture is a strong definer of Turku, as it was the European Capital of Culture in 2011. Turku has a vibrant music scene with classical music events and several famous DJs, clubs and festivals. In general, the art, literature and theatre life in Turku is vivid. You can find, for example, DJs playing in riverboat restaurants, live poetry performances in public libraries and pubs and performances in the Aura riverside.
The best way to experience the summer atmosphere is to walk by the beautiful riverside and visit the restaurants, galleries, museums and boutiques. One can visit the unique archipelago by taking a boat trip leaving from River Aura or take a bus to the nature-beauty Ruissalo Island. In the old city centre, the Turku Cathedral and Turku Castle are the most popular tourist attractions.
Best way to run across cosy cafés and intimate restaurants is to walk by the beautiful riverside. Restaurants offer tasty lunches at reasonable prices starting from 11 a.m. on weekdays. Dinner is served until night at many places. Some restaurants at the riverside are very popular and require a reservation to get a table especially on summer season and weekends.
Turku is famous for the riverboats anchored to the Aura River. Every summer the riverboat restaurants are crowded. Just come and enjoy, take a drink or two, socialize and follow what is going on!
The city centre is surrounded by shops, supermarkets and department stores which are generally open from 9 a.m. to 9 p.m. On weekends the opening hours might be limited. However, in the central area many smaller grocery shops are open from 7 a.m. to 11 p.m. also on weekends.
Main Sights in Turku
The history of Turku Castle goes back to the 1280s. In the course of the centuries, a fortified base built for the royal governor of Finland and his troops gradually expanded into a massive grey stone castle. Today, the castle is one of the most popular tourist attractions in Finland. The castle is also a venue for meetings, banquets, temporary exhibitions, concerts, and children¹s events.
Turku Cathedral was consecrated as a Cathedral Church in 1300. It is the mother church of the Lutheran Church of Finland, and a national shrine. It is one of the most highly valued monuments in Finnish architectural history. The Cathedral is still regularly used for divine service.
Aboa Vetus displays 1,400 square metres of an unearthed authentic, medieval town block. Ars Nova exhibits 1,200 square metres of contemporary art in an old Palace. In addition to its permanent collection, the museum displays both domestic and foreign art of a high quality.
Maritime centre on the west bank of the River, near the harbour and the Castle; maritime history exhibitions, museum ships and events.
The Turku Art Museum has an outstanding collection of Finnish visual arts. It covers two centuries including turn-of-the-century classics, as well as more recent works of contemporary art. The temporary exhibitions cover a wide and varying range of art.
The Museum´s collections include both Wäinö Aaltonen¹s works and contemporary Finnish art. The museum arranges temporary exhibitions, as well as related events and concerts.
The river Aura is the heart of Turku and full of life. Walking on the riverbanks, you can enjoy the relaxed atmosphere, complemented by the restaurant boats, musical events and many other happenings. Or if you fancy a beer in a school, a bank or a public lavatory, Turku can offer even these peculiarities.
The Turku Archipelago is an internationally unique environment. More than 20,000 islands and islets has risen out of the sea after the Ice Age. The beauty of the archipelago was created by the continental glacier that thousands of years ago slid over the bedrock giving it the permanent, beautiful shape. The archipelago comprises thousands of kilometres of shoreline. The Turku archipelago is easily accessible by boat, car or even by bike. By road you can cross from one island to another by excellent bridges, ferries or boat connections. The Archipelago is close to Turku, and the distances are very short. You can stay in a comfortable hotel or bed & breakfast accommodation, in a rented cottage, at a camping site or, for instance, in a light house. We warmly recommend a visit especially in June, when the nature shows all its beauty. The archipelago offers unique experiences in nature, interesting histories, indigenous culture and peace. There are idyllic marinas, island villages, old churches and a variety of programme. The archipelago Ring Route is almost 200 kilometres long and traverses most of the regional communes.