Baltic innovations help to combat Covid-19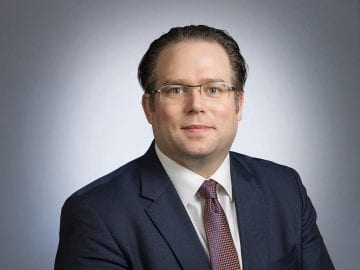 Florian Schröder,
Executive Board Member,
German-Baltic Chamber of Commerce (AHK),
Latvia
Estonia, Latvia and Lithuania are among the leading digital countries in Europe. This is based on an excellent education system (Pisa study in Europe: Estonia 1, Latvia 16, Lithuania 19) and state leaders and presidents who already started digitizing their country and governments in the 1990s, so they can all now harvest the fruits of investment beyond their national borders.
Estonia is probably the most internationally renowned example of a digitized society and, since 2014, more than 45,000 people from 154 different countries have been granted Estonian e-residency, enabling them to register a company online, digitally sign and exchange encrypted documents, conduct secure online bank transfers, and make tax declarations electronically. But the other two Baltic countries also have plenty to offer in this field.
Latvia demonstrates the extensive involvement of virtual assistants in public administration. The Latvian company Tilde boasts great accomplishments in providing machine translations for the European Presidency since 2015. An AI-powered EU Council Presidency Translator provides instant and secure translation of text, documents and websites in all 24 official EU languages. And during the 3 first months of the German Presidency, a total of 42 million words were translated using the Tilde system, which is the largest volume of translations so far during an EU Presidency.
Lithuania is among the top countries in the EU for young people with digital skills. According to a Europe-wide survey, 93% of young people aged 16-24 in Lithuania have basic digital skills or above – far higher than the EU average of 80%. This is proof of the continuing strength of Lithuania's skilled talent – both now and in the future. All this shows the potential of the Baltic countries to serve the interests of the whole of Europe, including in the fight against Covid-19.
The Baltic countries are already extremely innovative in this field. Estonia launched a hackathon in March 2020 to generate ideas for tackling the pandemic. It was organized in a matter of hours and went global, attracting participants from 20 nations. The winning entries included a ventilator which utilizes a standard hospital airbag, but automates the process of squeezing using readily available machine parts and a hospital's compressed air supply. Another team created an interactive medical volunteer database which enables doctors to get the help they need in a crisis. And inventions are still going on.
Using predictive analytics and artificial intelligence, the Lithuanian company Convious introduced Crowd Control as a reservation tool for new and pre-sold tickets & season passes, visitor spread management, online check-ins, crowd prediction, crowd insights, and contactless payments to ensure safety and control by preventing overcrowding at all times.
The Latvian companies E. Gulbja laboratorija, JK Energy and JSC Latvijas Finieris created innovative, contactless Covid-19 testing labs, where tests can be carried out around the clock and no medical staff are required.
Baltic countries were also among the first in the world to introduce Covid-19 contact tracing apps. For example, the Latvian app "Apturi Covid" uses Bluetooth to anonymously detect nearby smartphones that also have this app installed. This makes it possible to find out faster if you have been exposed to COVID-19 because when it comes to viruses, speed and saving on staff is essential. My personal suggestion would be that some Baltic city could serve as an example of how to fight Covid-19 using the app. This would mean that you could visit shops, restaurants and other public places only if you have activated the app on your smartphone. Mandatory activation of the app automatically means more freedom for society as a whole. In a digitized society, this initiative would not make such a big difference to everyday life, but the contribution to the well-being of the whole world would be huge. Examples from China and South Korea show that an aggressive approach to contact tracing significantly reduced the spread of the disease. Let's make use of the possibilities of the digital age!
Of course, there is much criticism in European countries about data protection and the downloading of various apps. In my opinion, one should not make data protection a victim of the pandemic. Respecting the privacy of individuals and data protection is one of the ethical principles and universal human values in Europe and it should also remain so. In this case, the juxtaposition between data protection and the pandemic is a false fight.
In general, it seems easier for smaller countries like the Baltics to innovate or change, whereas larger countries take much more time to adapt. We should use the potential of small countries for strengthening Europe. Europe must continue to move closer together especially economically. But to achieve this, we urgently need to involve the citizens. It is important to create so-called lighthouse projects for cooperation at regional levels. And these should be projects of the 21st century, such as digitization, environmental protection and the development of smart cities. Let's create e-Europe with the help of Estonia, Latvia and Lithuania!
Expert article 2834
> Back to Baltic Rim Economies 4/2020
To receive the Baltic Rim Economies review free of charge, you may register to the mailing list.
The review is published 4-6 times a year.