Finnish challenges in doing business with Germany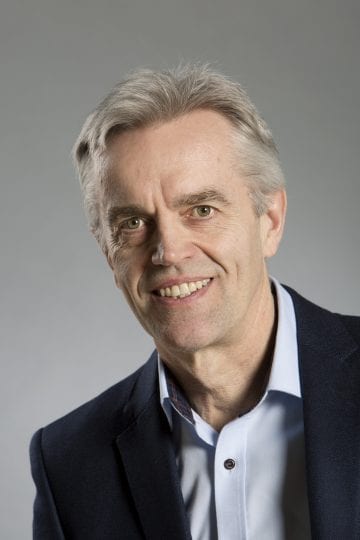 Christopher M. Schmidt,
Professor of German language and literature,
Åbo Akademi University,
Finland
Finland has a long history of ties to Germany that go far beyond different periods of political and economic contacts during the last centuries, right to the Hanse time in the Middle Ages. Since then different linguistic, cultural, legal and administrative experiences as well as different craftsmanships have been exchanged along the trade route between Lübeck and Visby. The contacts that doing business together brought about were to continue for many centuries ahead with an upswing since the 19th century. Today, renowned Finnish brands such as Fazer, Stockmann, Hackman and Paulig, to name a few, are modern witnesses of contacts in the history of the countries.
Good business contacts are based on communicative skills and knowledge about the other culture's impact on daily life, its interpersonal relationships, modes of interaction, logics of negotiation, concepts of work flow organisation and the relevant professional values that come with it, among others; in short, what one could call the complex constellation of mental models that come with another culture. These mental models are expressed through the use of language and guide our way of doing things. Thus, language is far more than using foreign words for the 'same' contents. By switching a language we automatically also switch the mental models attached to language due to culture-specific concepts expressed through language. This is why deep knowledge of the target culture's language is the foremost key also to doing business at an international level. In this respect, we have challenges in today's Finland which are worrying when doing business with Germany.
Several decades ago, German language proficiency in Finland was quite elaborate seen from today's perspective. In surveys carried out by the end of the 1980s in Finnish companies, almost 80% of the respondents claimed to be able to carry out business negotiations in German with German counterparts. At the end of the first decade in the new millennium, this percentage had dropped to under half of the respondents and it continues to drop. Why is this extremely worrisome from a Finnish perspective?
When looking at trends in education one can foresee developments in other sectors in society. Finland ranks globally among the highest ratings in school education. These ratings are quality oriented. It is no wonder Finland has these high rankings, as education in Finnish institutions is of very high quality generally. However, this is not the point. The problem is not what is taught but rather how big the annual drops in pupils for certain A-level courses in school are. Here the German language has suffered from a constant retreat in number of students who study the language at school. When Finland joined the EU in 1995, there was a (somewhat short-lived) boom of studying German at school which lasted for a couple of years but which has declined constantly ever since. Accordingly, also students of German at university level are in decline. Today's pupils and students are the leaders and multipliers of tomorrow. As the ability to learn and internalise a new language diminishes by age, what is not done today will be twice as difficult to do tomorrow.
Finnish companies in part also play a role in diminishing the foreign language competence of German, as the push to favour English as lingua franca in corporate life was actively carried out after the fall of the Soviet Union, when many Finnish companies had to redefine their foreign markets. However, using a third language when trying to navigate through complex negotiations is a disadvantage, especially as the proficiency of English is not very high among the numerous small or middle-sized companies at a local level in Germany.
This has had its impact also on corporate employment strategies in Finland lately. A recent turn towards a more language-sensible hiring strategy can be seen in Finnish companies, probably due to the very strong growth in business contacts with Germany. Here we have a dilemma, though, at least for the time being. In surveys carried out by the German-Finnish Chamber of Commerce in Helsinki in recent years, more than two thirds of Finnish companies doing business with Germany reported difficulties in hiring relevant staff with enough German language proficiency. This can be seen as a long-term consequence of the development described above.
The question is: What can be done? The answer is: A great deal. First and foremost, we have to speak about the language proficiency problem in media in order to make its consequences publicly known. The short-term measure would be promotion strategies of German proficiency for corporate staff at a more permanent and profound level. The long-term task is to influence education politics at ministerial level in order to target promote at school those other languages than English that Finland is in need of. Otherwise we risk reducing our world boundaries to a one-dimensional level.
Or, to put it in the philosopher Wittgenstein's words: Die Grenzen meiner Sprache bedeuten die Grenzen meiner Welt.
Email: christopher.schmidt@abo.fi
Expert article 2842
> Back to Baltic Rim Economies 4/2020
To receive the Baltic Rim Economies review free of charge, you may register to the mailing list.
The review is published 4-6 times a year.