Foreign policy of Ukraine: Quo vadis?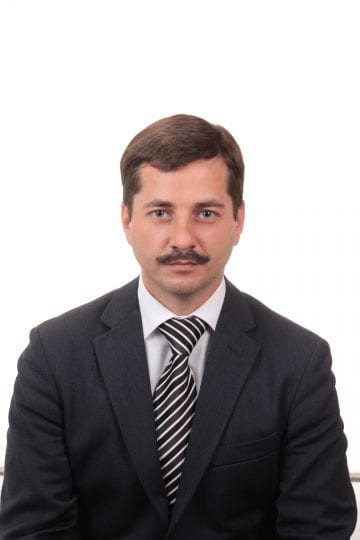 Oleksiy Semeniy,
Dr., Adviser to the Secretary of the NSDC of Ukraine
Results of presidential and the following pre-term parliamentary elections have changed substantially both political landscape in Ukraine and situation inside the country in general. Actually citizens of Ukraine have presented their unprecedented vote of non-confidence to previous ruling elites and opted for mostly unfamiliar political newcomers. President Zelenskyi and his team are mostly persons with no political experience behind them. This fact has both advantages and disadvantages: for example, lack of knowledge about bureaucratic procedures are often compensated with creativity and flexibility in pushing forward necessary solutions and processes. It is still too early to make any assessments for the new team in power, but we can elaborate on possible options of general development.
Foreign policy and international issues in general were very often among priorities of all previous presidents of Ukraine due to different reasons, but mainly because of high degree of Ukraine's dependence from the situation outside, especially its main international partners. This emphasis became especially crucial after 2014 – Russia's illegal annexation of Crimea and interference into military actions in Donbas have put foreign dimension of our security and respective international activities on the top of our statehood agenda. Promise #1 from President Zelenskyi and request #1 from Ukrainian citizens today according to all polls is establishing peace in Donbas. Volodymyr Zelenskyi has started from the beginning of his tenure to undertake substantial efforts to reach progress and feasible results in this issue. This approach has automatically led him to the question – how his Foreign Policy should be differentiated from his predecessor, namely previous President Poroshenko?
Foreign Policy domain is always quite conservative sphere in all countries due to its specifics and complexity. Therefore dramatic political changes in the country have not yet had any substantial impact on personnel appointments in Ukrainian diplomacy. We will not find too many "newcomers" among already appointed key stakeholders in this domain. This leads us to a very crucial issue – to which extent new Foreign Policy of Ukraine by President Zelenskyi (aspired due to his statements) can be conducted by many of the same people from times of President Poroshenko? Actually there is no problem in classical and old democracies with influence of political changes on state apparatus – it's minimized by comprehensive system of rules accompanied with checks-and-balances on many levels. That means political changes do not lead to dramatic changes in personnel appointments starting from level of directorates and below. But unfortunately Ukraine has been practicing for last 15-20 years another approach – each change of power provokes "personnel tsunami" almost at all levels which continuously decreased quality of bureaucratic system in Ukraine.
Moreover, President Zelenskyi by nature understands that Ukraine's Foreign Policy should be changed in order to reach proclaimed goals and adapt itself to quite ambiguous international reality. Nevertheless he has not presented yet his comprehensive view of such policy – be it in form of strategy or concept of Foreign Policy or even keynote speech. May be, this will happen during next months, especially after issuing new National Security Strategy. But in any case it will be very complicated analytical task and challenge as far as this policy should somehow find compromise between many contradictory elements and quite few unpredictable factors. Below author will present key challenges and priorities which new Foreign Policy of Ukraine should find solutions or put emphasis on.
First of all President Zelenskyi should solve the task of establishing peace in Donbas (in best case by its de-occupation and reintegration in nearest term) without crossing redlines perceived by Ukrainian citizens. This will include of course a need to conduct direct negotiations with President Putin and accept some compromise solutions. This in turn requires quite a pragmatic approach to our policy towards Russia – to leave aside loud declarations and substitute them by feasible results. It is not an easy task, but without finding solution here Ukraine will not be able to reach many other goals.
Secondly, Foreign Service of Ukraine should be reformed and adapted to new realities. Some elements for such transformation have been already fixed in new Law on diplomatic service adopted this year, but the process should be continued. Ukrainian diplomacy needs a structured view and comprehensive approach to MFA as the real key implementation and coordination point of all state activities with outside world, it requires also changes in personnel policy and new focus of its priorities tasks.
Thirdly, we should be more active in developing our relations with many other regions and sub-regional actors, going beyond Euro-Atlantic area and establishing there strategic partnerships, if needed. Moreover, Ukraine's aspiration to be an integral part of Western world does not in any case contradict to such extension of own foreign activities. Rules of current globalized world don't allow us to be fixed only on one region and pragmatic balanced foreign policy should provide respective framework for such combination.
Finally, development of Ukraine and the way it opts for will define to a large extent the general development of two European regions – Central Eastern Europe and Black Sea region, especially crucial impact will be on Russia's destiny. Therefore, Foreign Policy of Ukraine, namely its efficiency and conformity with reality, will have an important impact on development of all-European security architecture in the nearest time.
Disclaimer: views presented in the article are solely personal views of the author.
Expert article 2595