Germany's Coal Exit Law: Too late and too expansive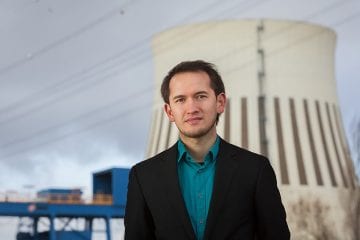 Pao-Yu Oei,
Dr., Head,
Research Group CoalExit,
TU Berlin,
Germany
Germany passed its Coal Exit Law in the summer of 2020. The therein agreed phase-out by 2035-38, however, is outdated and implies breaking internationally ratified climate protection targets. In addition, it does not resolve the social conflict over coal, payments for coal mine and power plant operators and regions are too high, and incentives for the needed (energy) system transformation insufficient.
Unambitious and slow energy and climate policies
When the "Coal Commission", which was established to come up with a coal phase-out plan, began its work in 2018, lignite and hard coal together still accounted for almost 40 percent of the German electricity mix. However, in the last two years this share has already fallen by half – even before the Commission's recommendations were implemented. This was due to purely economic factors, such as the increased price of CO2, low natural gas prices and the increase of renewable electricity. This meant that coal-fired power plants were only running fewer hours a day, if at all, not being able to recover their operating costs.
Renewable energies are now significantly cheaper than coal and nuclear power (not only in Germany but globally, as the newest IEA report shows), and already supplied more than 55 percent of the German electricity mix on average in the first half of 2020. Numerous studies show that for Germany, in addition to the impending phase-out of nuclear power, a coal phase-out by 2030 is technically and economically feasible, and necessary from a climate policy perspective. However, the rapid expansion of solar and wind energy required for this, has so far been slowed down by the federal government's hesitant energy and climate policy.
High compensation payments create false incentives
The coal phase-out is accompanied by too high compensation payments: The lignite operators alone are compensated with 4.35 billion euros. The opaque and outdated calculation bases for the compensations can be criticized in particular. They were based on hypothetical profits on the basis of operator statements, which would not have existed anyway under the current market situation. Operators of hard coal units will be compensated based on an auctioning system with comparably lower payments in the range of 165,000 to 89,000 €/MW (depending on the number of bids and the shutdown date 2020 – 2027). Additionally, a coal replacement bonus for retrofitting power plants, not only to renewables but also to fossil gas will be paid. Such schemes promote fossil gas, which – depending on upstream emissions and the efficiency level of the power plants – is as harmful to the climate as a coal-fired power plant. Any investment in fossil gas is therefore not compatible with the declared goal of climate neutrality by 2050 at the latest, and must not be subsidized by tax money.
Prevailing social conflict over coal
In contrast to ongoing developments, a Coal Exit Law based on the recommendations of the "Coal Commission" could ideally have ensured not only a swift but also a predictable, and, thus, more socially acceptable coal exit. Adjustment funds of five billion euros are earmarked for those directly employed in the coal industry, and lignite regions will receive 40 billion euros in structural aid. However, the interests of the residents living near the opencast mines are largely ignored: Although the preservation of the Hambach Forest and some villages in Lusatia has been achieved, uncertainty still prevails regarding the destruction of five villages close to the Garzweiler II open-cast mine, and further settlements in Lusatia as well as the Central German mining district.
Conclusion: Well-meant is not well done
The German coal phase-out law falls short from an ecological, economic and social perspective of what would have been possible and necessary to enable a just and timely coal phase-out. In addition, the basic idea of resolving the social conflict around coal through a consensus solution has failed, as the law violates important points of the original coal commission's compromise – also due to lobbyist interventions during the law writing procedure. Moreover, it must be criticized that neither voices representing future generations nor the most affected regions by climate change have been sufficiently heard during the entire process.
To achieve a climate-neutral world, further transitions will be needed, especially in the transport and heating sectors. In order to initiate strategies for change that leave no one behind, we must act quickly and learn from previous mistakes. In other sectors we can no longer afford such a slow and expensive process, rewarding incumbents instead of actors willing to create sustainable systems, as is the case with Germany's Coal Exit Law. As we have the required knowledge and technologies as well as the support by the majority of the population, it is possible and time to initiate a just transition to a sustainable economic system now.
Email: pyo@wip.tu-berlin.de
Expert article 2824
> Back to Baltic Rim Economies 4/2020
To receive the Baltic Rim Economies review free of charge, you may register to the mailing list.
The review is published 4-6 times a year.