Marine research boosts the marine economy in Lithuania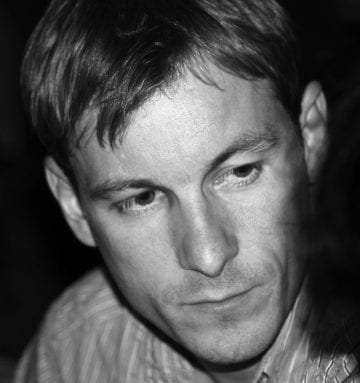 Nerijus Blažauskas,
Dr., Senior Researcher,
Coastal Research and Planning Institute,
Klaipeda, Lithuania
I find it very fascinating how science may influence and even shape the future of the strongly established maritime business. This has happen here in small European newcomer – Lithuania. Small in area, but rather ambitious and active in strategic planning. If we try to summarize what is on the Agenda during the recent few years, the list is colourful: offshore LNG terminal development; reconstruction of Šventoji and capital development of the Klaipeda sea port sea port; NORDBALT and HARMONY LINK offshore HVDC energy links between Sweden-Lithuania and Poland-Lithuania; new projects related to expansion of marine Natura 2000 sites and recently started process for 700 MW wind energy park developments offshore the Lithuanian Baltic Sea. The latest is something that research has influenced the most. Estimations of the wind resource potential, recognition of environmental concerns, established principles for spatial allocation and possible conflict management at the sea, – those are the critical aspects that couldn't be elaborated without proper marine research and input of marine environment focused scientists. "Marine focused" is a key element here. Especially for the country, where marine business opportunities are well recognized and were limited to fishing, beach tourism and port related activities (ship repair and building, cargo handling and passenger transfers) mainly.
Situation has changed when being member of European Union has opened the door for extremely rapid experience exchange and growth for maritime science and research. Klaipeda, small port city in the western part of Lithuania, became the true centre of marine research with experienced and dedicated scientists and developed modern infrastructure – established Marine Research Institute. Team of dedicated and science-for-business oriented people have managed to concentrate the most valuable skills, develop modern, well-equipped labs and even building the multipurpose LT-made research vessel – the first offshore business servicing focused platform in and for Lithuania. Recognizing, that along with rapid growth of the maritime activities (especially offshore wind energy) on a European and national scale, the fragile Baltic Sea ecosystem needs to be regarded and managed as single entity, planning principles of the marine space became the first task to be established. Moreover, this started much before European Parliament endorsed the new Framework Directive for Maritime Spatial Planning (endorsed in April 2014). The planning of Lithuanian maritime space was the first attempt to integrate the environmental, economic and social needs into one comprehensive plan. The main objective of the maritime spatial plan is sustainable development of marine activities. Plan is the horizontal measure allowing controlling the potential conflicts on the very early stage. Therefore, the potential conflicts can be easier managed and allows avoiding the negative sequences for socio-economic as well as natural environment. Plan creates conditions for development of existing activities and also fostering development of new ones. Prepared spatial solutions require new quality of the scientific research while investigating the marine resources and evaluating the economic effect as well as environmental consequences. Although existing environmental conditions and existing uses are influencing the development of the future economic activities at the sea, spatial planning facilitate the developments of future uses as well as optimize existing ones.
The prioritisation of potential areas for future uses and especially for wind energy utilizations is the output of complex marine research. Again, – OWE related feasibility studies have been developed during the number of international EU funded initiatives. Almost 10 years have passed since first elaborations have been ready. Today, Lithuania has adopted Maritime Spatial Plan with clearly identified areas for OWE development, infrastructure corridors for electricity transmission systems. This has been followed by legal acts prepared by the Ministry of Energy. Furthermore – tenders for different pre-development stage services have already been started. Special plan for 700 MW OWE park is in preparation, SEA and EIA to follow. Auction for the first OWE project in Lithuania to be launched in 2023. This is the basic achievement in order to foster the new marine business developments, or rather to say, entire economic branch, and to provide the essential GBP growth in the coming few years.
Email: nb@corpi.lt
Expert article 2884
> Back to Baltic Rim Economies 1/2021
To receive the Baltic Rim Economies review free of charge, you may register to the mailing list.
The review is published 4-6 times a year.