More robust EU trade policy towards China needed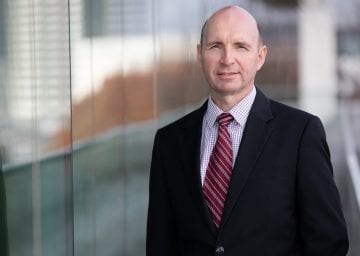 Jürgen Matthes,
Head of International Economics and Economic Outlook,
German Economic Institute (Institut der deutschen Wirtschaft),
Germany
China is still a large and growing sales market and a low-cost production location. However, Chinese companies have also become serious competitors. If their success was based on fair competition, European companies and economic policy would have to address this challenge solely with more innovation, education, and supply-side reforms. However, the Chinese state also grants extensive subsidies for industrial policy purposes, thereby distorting competition. The intensive use of industrial policy tends to create large overcapacity in China and on the global market, depressing world prices and threatening to displace efficient European companies.
These negative spillovers onto the world market are increasingly problematic, because of the immense and growing size of the Chinese economy. In addition, China is rapidly catching up in terms of technology – partly because of a forced technology transfer strategy. With its "Made in China 2025" plan, China aims to also catch up in sectors in which many European firms are specialised today. In the medium term, the combination of these developments could endanger Europe's prosperity. In fact, it can be shown in relevant theoretical trade models that a rapid technological catch-up of China can lead to welfare losses in industrial countries.
The ideal way to tackle this problem is through multilateral negotiations in the WTO. However, the necessary Chinese agreement to reform WTO rules to contain industrial subsidies is not on the horizon. In parallel, the EU is negotiating a bilateral EU-China Comprehensive Agreement on Investment (CAI). But China's overall concessions in the CAI have so far fallen short of the justified expectations of the EU. Apparently, Beijing will not move sufficiently on the issue of competitive distortions without more negotiation pressure.
The EU should therefore choose a more robust approach and align even more with the US in this respect. More concretely, Brussels also needs to take unilateral action – in order to increase China's incentives to engage, but also to prepare for a further increase in the global spillover of Chinese competitive distortions. However, in contrast to the US approach, European unilateral actions have to remain within the remit of WTO rules. The framing of such an approach is crucial: Using defence instruments against competitive distortions must not be seen as protectionism, but as an attempt to level the playing field.
The EU has various options to move at least some way into this direction:
The EU should bring forward more WTO complaints against Chinese industrial subsidies, even though WTO rules are limited in scope.
As the EU employs existing trade defence instruments (TDIs) much less than the US, the use particularly of anti-subsidy measures should be expanded by lowering the TDI rules within the WTO framework and by supporting SMEs even more.
The EU needs to expand its trade defence toolbox. One example is an International Procurement Instrument (IPI) in order to be able to reduce access to EU public procurement for third countries with closed procurement markets, such as China. Moreover, a Level Playing Field Instrument (LPFI) for the EU market is needed because there is currently no way to tackle the problem that subsidised Chinese companies operating in the Single Market with artificially low prices threaten to force efficient European firms out of business – as suggested by a recent Commission's White Paper.
A more robust stance towards China undoubtedly also has economic disadvantages for the EU: For example, more TDIs and the IPI would increase prices for users of the affected goods. In addition, there is a risk of protectionist abuse of the new tools, which must be counteracted with cleverly designed instruments and of retaliatory measures by China. European politicians will have to decide on a case-by-case basis whether or not to take economic de-fence measures against China. To guide these decisions, three important principles are recommended:
Producer interests should be prioritised in economic defence decisions. There can be no right for users to obtain goods at artificially low prices due to distorting subsidies or other non-market practices, if a relevant number of European jobs are at stake.
Long term orientation is needed. European policy and company decisions tend to be too short-term oriented. For example, the focus on short term profits in China tends to entice corporations to transfer important parts of their technology, despite this having a negative impact on the company in the longer term, due to increasing Chinese competition.
Safeguarding European production and jobs, particularly of SMEs, should be the primary objective compared to the interests of European corporations with production operations in China.

Expert article 2848
> Back to Baltic Rim Economies 4/2020
To receive the Baltic Rim Economies review free of charge, you may register to the mailing list.
The review is published 4-6 times a year.