The importance of an active EU trade policy for a resilient and prosperous Europe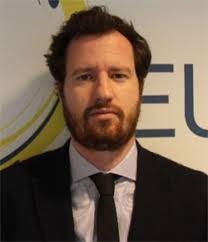 Dominic Boucsein
Head of International Trade and Foreign Policy
Eurochambers
Brussels, Belgium
As Europe discusses a potential 8th sanctions package against Russia following a further escalation in Putin's unjustified war in Ukraine, the economic headwinds for business in Europe are getting ever stronger.
Fuelled by the war in Ukraine, energy prices are skyrocketing, and with it inflation levels in the euro area has steadily risen and now stand at around 9%, with core inflation reaching 5.5%, the highest point since the introduction of the euro.
Additionally, external demand in some of our key export markets is dropping, protectionist tendencies are rising, and strict COVID containment policies are further dampening economic prospects and straining supply chains for internationally active European companies.
It is therefore of no surprise, that economic sentiment among European business, especially SMEs is hitting new lows, as Europe is likely heading into one of the most challenging winters it has seen in a long time.
Thankfully however, European policy makers have several tools in their repertoire to aid businesses during such extraordinary times, and the EU's trade policy is a formidable instrument that can help businesses better cope with a fast changing, volatile geopolitical environment, when budgetary pressures are similarly increasing at home.
In this sense, in 2021, the trade policy review carried out by the European Commission set out the strategy for the upcoming years for an open, sustainable, and assertive EU trade policy. As Chambers we warmly welcomed the Commission's strategy, as these elements are will be essential to secure and expand our economic interests on the world stage.
Nonetheless, the success of the Commission's strategy was always going to hinge upon maintaining the right balance between these concepts. In particular, between an open, and assertive trade policy, and one which secures sustainability both in terms of promoting sustainable investments and business models abroad, but equally in protecting European companies from being unfairly undercut at home.
Over the past years, this balance has been slowly eroding, as European trade policy turned more inward-looking. A welcome array of defensive measures and tools have been either proposed or adopted, such as the anti-coercion instrument, the foreign subsidy regulation, or the international procurement instrument. These measures all deserve support, as we cannot have an open strategic autonomy in Europe without giving us the tools to defend ourselves in a world where protectionism is rising, and trade is increasingly weaponized and managed by State actors.
At the same time however, the European Commission has thus far not made sufficient the progress in advancing our offensive interests, namely our trade agenda, which has been the hallmark of European success in being the world's largest trader. Meanwhile, our competitors, especially in Asia, have taken increasingly bold steps to further integrate their markets, raising risks that Europe is moving too slowly to secure and expand our position in ever more competitive international markets. Recently, 15 Member States have made a welcome, similar case in an open letter to Executive Vice-President Valdis Dombrovskis.
In fact, in the current economic slowdown and energy crisis we must not hesitate to seize all opportunities to open new doors for businesses, and to assist companies in remaining internationally competitive. This makes the case for an active and predictable EU trade policy more important than ever.
Today, almost 38 million jobs in the EU depend on exports alone, 11 million more than a decade ago, of which over 6 million have been created directly by SMEs. Moreover, millions of jobs have been created through imports from third countries, as well as through trillions in foreign direct investment in the European Union.
Similarly, if we look at one of our newer generation trade agreements, such as the one the EU concluded with Canada, which last month had its 5th anniversary since entering into force, we can see that during the course of time, including during the depth of the COVID-crisis our exports have performed better with Canada than those to the rest of the world. In addition, around 10,000 new European SMEs are now exporting thanks to CETA across a variety of sectors compared to the time before the trade agreement. Bilateral trade in environmental goods also increased by more than 25% to 5.9bn Euros in 2021, in everything from materials and products for energy storage, wind, solar or hydropower, among others. Also new opportunities arose in the area of green procurement .
This means that trade means jobs, and we should fully harness its potential for our economic recovery. At the same time, we must work for trade to geared ever more to make digitalization and sustainability into drivers of our global competitiveness, including by ensuring effective long-term access to the raw materials we need to make the twin transition a reality.
Therefore, for the remainder of the Commission's term, its high time that the EU re-focuses on delivering an ambitious trade agenda, by securing new agreements with key emerging markets, especially in the Indo-Pacific region, such as Indonesia, Australia or India with its 1.3 billion consumers.
Likewise, the EU Institutions should also work more efficiently together to secure a faster ratification, and a better, and more coherent implementation of concluded trade deals. Especially in a context where alternative markets and suppliers are essential to European business, it's of limited use if our trade agreements cannot be ratified, and if their economic potential is not fully utilized across the Union.
In terms of pending deals for ratification, this is especially the case for agreements with Latin American countries, such as Mexico, Chile or the Mercosur bloc. These balanced and mutually beneficial agreements can play an important role in fostering our strategic economic partnership with a key like-minded region, and help us build more permanent strategic, political, cultural and economic links between both economic blocs, and a chance to better navigate common challenges together.
Expert article 3283
>Back to Baltic Rim Economies 4/2022
To receive the Baltic Rim Economies review free of charge, you may register to the mailing list.
The review is published 4-6 times a year.