We warmly welcome all postdoctoral researchers in nursing science and their mentors to join and network with colleagues.
The symposium is organized at the Medisiina D building, University of Turku.
Department of Nursing Science, University of Turku organizes the first international symposium for postdoctoral researchers. Postdoctoral period is a fundamentally important phase – increase your expertise and progress your career as a researcher.
The duration of the postdoctoral period is generally five active years following a dissertation. During these years the postdoctoral researcher establishes his/her own research group and area of study, as well as an international network.
Participants must have been obtained the PhD degree from a recognised institution about five calendar years before the symposium or are expected to obtain the PhD degree during year 2022.
Read more about the post doc programme in nursing science and get to know our post doc researchers.
The organizer will closely follow the authority regulations and restrictions concerning COVID-19.
Important dates
Symposium: Dec 8-9, 2022
Call for abstracts: Closed
Call for Abstract deadline: June 10, 2022
Abstract Acceptance Letter: Jun 30, 2022 
Registration deadline: Dec 2, 2022
Abstract submission
Call for abstracts is closed
You are warmly invited to submit an abstract for the symposium. The abstract should concern the theme of your own postdoctoral research. We accept all content areas and methodological selections.
Formal instructions are as follows:
Abstract must be written in English.
Abstract should be formatted as follows: Title (max 200 characters with spaces), Authors (name, academic degree, affiliation, country), Body text (max 2200 characters with spaces), no references needed.
The structure of the Body text  is suggested to be as follows: Introduction, Aim, Methods, Results, Conclusions.
Abstracts are submitted online via Webropol form. Please, follow the detailed instructions given in the submission system when submitting your abstract. You will receive a short automatic reply confirming receipt of your abstract.
All abstracts will be reviewed. We expect to inform you on the outcome of the review process by June 30, 2022.
Registration
Make sure that you apply before December 2, 2022.
Symposium fee is 70 € 
Symposium fee includes attendance during the both days and the coffees and refreshments according to the symposium programme.
At least the corresponding author/presenter needs to register and pay the symposium fee.
Programme
Thursday | Dec 8
Medisiina D, Alhopuro auditorium, Kiinamyllynkatu 10, Turku, Finlad
Chair: Professor Riitta Suhonen
12:00–12:30 Opening ceremony | Welcome to Turku and University of Turku | Vice dean, Professor Markus Juonala, Faculty of Medicine, University of Turku, Finland  & Professor Riitta Suhonen, Department of Nursing Science, University of Turku, Finland 
Practical issues | Docent Hannakaisa Niela-Vilen, Department of Nursing Science, University of Turku, Finland 
12:30–13:30 Keynote | The ups and downs of postdoctoral nurse researchers | Professor Hugh McKenna, School of Nursing, Ulster University, UK 
13:30–14:00 Coffee 
14:00–15:45 Parallel Sessions A
15:45–16:00 Refreshments 
16:00–16:45 Keynote | Post-doc challenges and opportunities in an academically developing country | Professor Sascha Köpke, University of Cologne, Germany
16:45-17:00 Closing of the day 
Evening program
18:30- Reception | Turku City Hall, Aurakatu 2,  20100 Turku.
---
Friday | Dec 9
Medisiina D, Alhopuro auditorium, Kiinamyllynkatu 10, Turku, Finland
Chair: Docent Hannakaisa Niela-Vilen
8:00–8:45 Registration 
8:45–8:55 Opening of the Day | Docent Hannakaisa Niela-Vilen, Department of Nursing Science, University of Turku, Finland
9:00–10:45 Parallel Sessions B
10:45–11:15 Coffee 
11:15–12:25 Parallel Sessions B
12:30–13:00 Keynote | Post doc period – important part of research career | Professor Helena Leino-Kilpi, Department of Nursing Science, University of Turku, Finland 
13:00–13:15 Closing of the Symposium | Professor Riitta Suhonen, Department of Nursing Science, University of Turku, Finland 
Keynote speakers
Professor Hugh McKenna CBE, PhD, B.Sc(Hons), RMN, RGN, RNT, DipN(Lond), AdvDipEd, FFN
MRCSI, FEANS, FRCN, FAAN.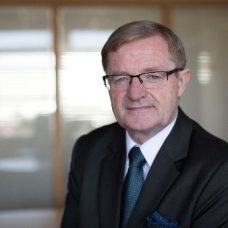 Hugh McKenna is a general and psychiatric nurse by background and, until recently, was Dean of Medical School Development and Pro Vice Chancellor Research and Innovation at Ulster University. He has over 250 publications, including 17 books. He was appointed Commander of the British Empire (CBE) and is a Fellow of four prestigious organisations. In 2013, he was presented with the Outstanding Achievement Award by the Royal College of Nursing and in 2014, he was presented with a lifetime achievement Award at the Institute of Psychiatry in London.  In a 2018 Government report he was named as one of the 70 most influential nurses in the 70 year history of the NHS.
Currently, he is a Visiting Professor in universities in Slovenia and Australia. He has chaired a clinical health research quality panel for the Swedish Research Council and continues to chair panels for the Hong Kong Council for Accreditation. Recently he received Honorary Doctorates from Edinburgh Napier University and the University of Maribor.  In 2019, he was appointed to the Academia Europaea, founded as an initiative of The Royal Society to be the official scientific advisory body for the EU. In March 2020, he was appointed Non-Executive Director of the Western Health & Social Care Trust and a Trustee of Alzheimer's Society UK. He currently chairs an expert panel for Research England's Research Excellence Framework. Recently he received two Honorary Doctorates and had 7 adjunct professorships on 5 continents.  In 2020, the European Academy of Arts and Sciences.
---
Professor Helena Leino-Kilpi, PhD, MEd, RN, FAAN, FEANS, FRCN, Member of Academia Europea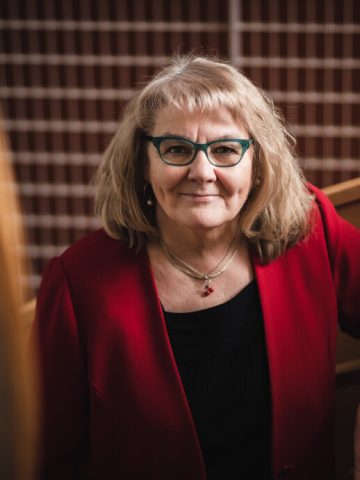 Helena Leino-Kilpi is a professor, University of Turku, Faculty of Medicine and Nurse director in Turku University Hospital.
She is internationally well-known expert in nursing and health sciences. Her research is in the fields of health care and nursing ethics, clinical nursing and nursing education. Most of her research groups are international, and her funding has been both international (e.g. European commission) and national (e.g. Academy of Finland). Altogether, she has published around 600 scientific, referee-based publications, mostly with international collaborators. She has developed several instruments for research purposes.
Leino-Kilpi  has been active in PhD-education in nursing science. She has supervised 70 new PhDs in the field, most of them in influential positions in nursing academia, practice and leadership. For years, she was co-ordinating the Finnish Doctoral Education Network, and has for years taught research ethics in the European Academy of Nursing Science. She is a founding member and a current board member of the Baltic Sea Region Doctoral Network, and active in Nordic collaboration. Furthermore, for the improvement of nursing education, she is a member of the advisory board of European Federation of Educators in Nursing Science (FINE). In the University of Turku, she was initiating the establishment of the Post-doctoral Program in Nursing Science.
Leino-Kilpi has several academic duties. She has been a member of advisory boards of universities, made research evaluations in different countries, and for different funding organizations, and is a member of editorial boards. She is Honorary Doctor in the University of Klaipeda (Lithuania), Fellow of European Academy of Nursing Science and American Academy of Nursing, Member of multidisciplinary Academia Europea and a Honorary member of the Royal College of Nursing.
Dr. Leino-Kilpi received her nursing degree in the Turku Health Care Institute, Master in Educational Sciences in the University of Turku, Licentiate in University of Tampere and PhD in the Faculty of Medicine, University of Turku (nursing science), Finland. She made a post-doctoral period in New York University (USA) and University of Edinburgh (UK).
In 2007, The President of Republic of Finland, awarded her the Order of the White Rose of Finland.
---
Professor Sascha Köpke, RN, PhD, FEANS,
University of Cologne

| UOC, Institut für Pflegewissenschaft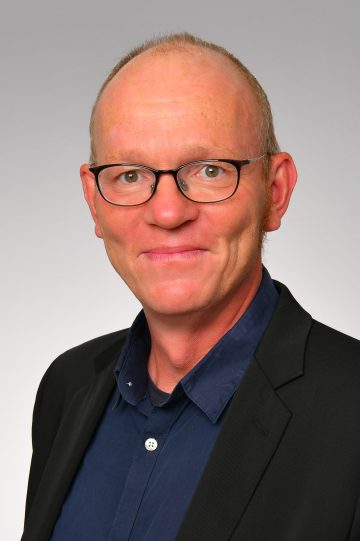 Sasha Köpke has been full professor for nursing research since 2011, first at the University of Lübeck and since 2020 at the University of Cologne, supervising several PhD students and post doc researchers.
His research interests cover quality of care in long term care settings and the development, evaluation and long-term implementation of complex interventions to improve care in different settings. Also, he has performed research on nurse-led decision support and evidence-based patient information.
Methodologically, he has performed a number of studies within the context of developing and evaluating complex interventions, including qualitative studies, mixed-methods studies, and randomised controlled trials using a variety of data collection and evaluation methods. Also, as an editor of the Cochrane Dementia Group, he has a strong interest in systematic reviews.
Symposium venue
Symposium is organized at Kupittaa, in the heart of the Turku Campus of the University of Turku. The exact address is Kiinamyllynkatu 10, 20520 Turku, Finland, building Medisiina D.
You are very welcome in through these two doors: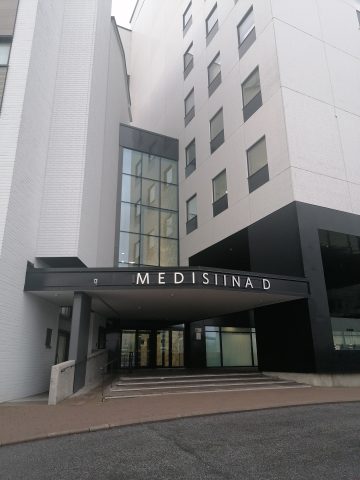 University of Turku
Department of Nursing Science
The Department is a versatile unit offering high-quality education and research.
---
Did you know that The QS World University Rankings by Subject ranks the world's best universities in 51 different disciplines and Department of Nursing Science was ranked in 2022 as follows:
TOP #1 within Finland
TOP #6 within Europe
TOP #28 worldwide

Travelling and accommodation
Travelling
Getting to Turku is easy. The city has an airport, harbour, bus depot, and three railway stations, so you're bound to find an option that's just right for you. The symposium venue is located at Kupittaa, just about 15-minute walk from the city centre. You can easily take a local bus to the Kupittaa (bus lines 32 and 42 brings you quite near).  Turku Region Traffic is called Föli. A single bus ticket costs 3 €.
By train
Train travel is another convenient way to get Turku. VR manage the railway network in Finland. There are also regular services to Turku from cities like Helsinki and Tampere.
Turku has three stations:  Turku's main station is located a 15-minute walk from the city centre. Kupittaa station is near to University of Turku and our Symposium venue. Therefore, we recommend to hop off at Kupittaa station. Turku Port station is in the harbour. If you come with the ferry, it's easy to hop in a train in harbour and travel to Kupittaa.
By plane
Finnair, SAS, airBaltic, and Wizz Air operate direct flights to Turku from cities like Stockholm, Riga, Gdansk, and Skopje. Turku Airport is about eight kilometres from the city centre, but it's only a 25-minute journey on a local bus (take the bus number 1) or taxi (20-25 €).
It is also possible to arrive in Helsinki-Vantaa Airport. There are long distance bus connections and a train connection from the airport to Turku.
By ferry
Turku is not that far from Sweden and ferries travel back and forth between Stockholm and Turku. It's around an 11-hour journey and you'll find tax-free shopping, live entertainment, dining options, and even a sauna or two on board.
Viking Line and Silja Line are the main ferry operators. At just over three kilometres from the city centre, the harbour is within easy walking distance. You can also hop aboard a local bus or train. With train you will get straight to Kupittaa station.
By bus
If you're looking to make your way to Turku from another city in Finland, why not travel by bus? It's a popular and inexpensive option, especially when you book in advance. Plan your journey for example using Matkahuolto's reittiopas (route planner), which gives you lots of options to get from place A to place B.  Just remember to write "Kupittaa" on your destination at the route planner, so you will find your way straight to the symposiun venue. Another possibility to travel is to hop in Onnibus.
Here you can find some good tips more for arriving to Turku.
Accommodation
You can find many cosy places to sleep in Turku.
The nearest hotels are
Find more place to stay here.
Welcome to Turku
Walkable and compact city
"In Turku, everything is nearby. There are magnificent footpaths running along the Aura River on both banks, offering a scenic view of the city for pedestrians out on a walk, across a distance of several kilometres. High-quality restaurants can be found all along the route, allowing visitors to explore the excellent and continuously growing restaurant scene in Turku. Many museums and cultural sites can also be found along these footpaths. Turku is just the right size, cosy and safe.
All the meeting hotels in Turku are located along the Aura River and in the city centre, near the Market Square. The meeting hotels are within walking distance of each other. Turku offers opportunities for holding large meetings and parties without a need for group transport arrangements, saving money and following the principles of sustainable development."
Explore more: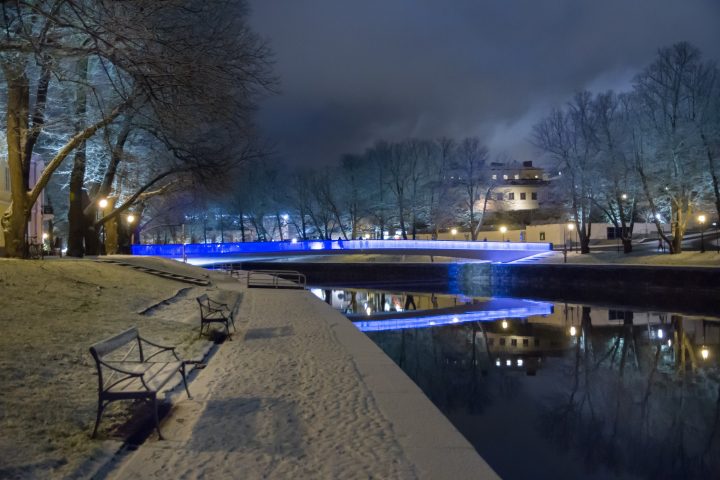 Finland
Have you heard that Finland is known as the happiest place in the world?
You may wonder why. For someone happiness is our beautiful nature surrounding us. Someone would say that happiness is that we have free education for all and everyone has equal learning opportunities and access to high-quality education. For someone happiness is instead that Finland is safe place to raise children. And for someone happiness is modern Child health centre and free Maternity package. One way or another there are many reasons to confirm that Finland is really the the happiest place in the world.
It is great to have you here – You are very welcome!
Explore more:
More information