ANDREW CORBETT, Babson College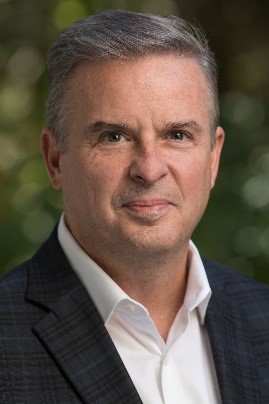 Andrew Corbett is the Paul T. Babson Distinguished Professor of Entrepreneurial Studies, former Chair of the Entrepreneurship Division, and currently the Faculty Director for the Butler Institute for Free Enterprise through Entrepreneurship at Babson College. He is an editor for the Journal of Business Venturing, and the Advances in Entrepreneurship, Firm Emergence, and Growth book series. Professor Corbett also holds an appointment as a Visiting Professor of Entrepreneurship at Nord University Business School in Bodo, Norway, and is currently the Larry & Eris Field Family Visiting Scholar at Baruch College in New York City.
In 2022, the Stanford University-Elsevier BV Report noted for the third year that Professor Corbett's research and citations ranked him as one of the Top 2% of researchers in the world across all disciplines. A recent study in the Journal of Small Business Management also noted that his research citations and impact earned him a spot on the list of Top 25 Entrepreneurship Researchers in the World.
Professor Corbett's primary areas of emphasis are corporate entrepreneurship, entrepreneurial leadership, entrepreneurial cognition, and entrepreneurship education.  More specifically, his research examines behavioral aspects of the entrepreneurial process, including the leadership role of individuals within strategic renewal and innovations efforts within organizations. His research has appeared in scholarly outlets including Harvard Business Review; the Journal of Management Studies, the Journal of Business Venturing; Strategic Entrepreneurship Journal; Entrepreneurship: Theory & Practice; Entrepreneurship Education & Pedagogy, and many others. He has received the Babson College Research Award for his significant achievements in both scholarly and practitioner research. He is an often quoted expert for media outlets including Forbes, Entrepreneurship Magazine, NPR, and others.
As an educator Professor Corbett primarily focuses on graduate courses but he has taught across the entire curriculum. In addition to teaching feasibility, business planning, and marketing for entrepreneurs, his extensive, practical experience finds him consulting and teaching to corporate clients across the globe.   He is one of the lead educator's in Babson's world renowned Symposium for Entrepreneurship Educators, a program that trains educators and administrators how to teach entrepreneurship.  Professor Corbett has been recognized for his excellence in teaching on both the undergraduate, graduate, and executive education levels on numerous occasions. Nationally, he has also been awarded the McGraw-Hill Innovation in Entrepreneurship Pedagogy Award by the Academy of Management.
PÄIVI SIIVONEN, University of Turku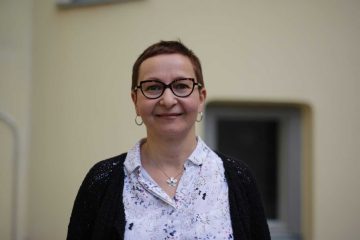 Päivi Siivonen works as an associate professor in adult and higher education at the University of Turku, Department of Education, Centre for Research on Lifelong Learning and Education (CELE). Her research interests include adult and higher education, employability, academic entrepreneurship, narrative research and social differences related to age, gender and class. Päivi has been involved in two consortium research projects funded by the Academy of Finland: 'Academic Entrepreneurship as a Social Process' (ACE, 2016–2020) and 'Higher Education Graduates' Employability and Social Positioning in the Labour Market' (HighEmploy, 2018–2022). She was the PI and the leader of the HighEmploy project. She has published in the fields of adult and higher education including two books: Huiputuksen moraalijärjestys (Moral order of top-performativity) in 2019 and New movements in academic entrepreneurship in 2021.
Forthcoming book: Rethinking Graduate Employability in Context, 1st ed. 2023. Discourse, Policy and Practice (Publication date: 06-2023).
Photo: Kansanvalistusseura (KVS) /Karoliina Knuuti
TALKSHOW SPEAKERS: Systemised practitioner-integration in entrepreneurship education
Moderator: professor Jarna Heinonen, University of Turku
Panelists: professor of practice Laura Strömberg, University of Turku
EiR programme entrepreneur, founder and CEO Jussi Karttila, Zefort
EiR programme entrepreneur, manager Hannu Aaltonen, K-Citymarket Kupittaa
EiR programme entrepreneur, founder and CEO Sari-Anne Poikkijoki, Åma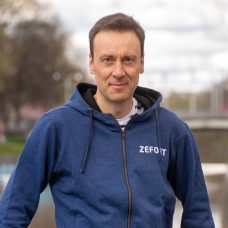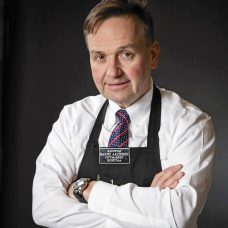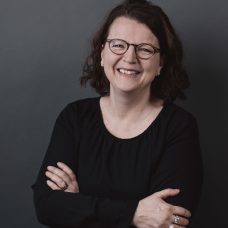 TALKSHOW SPEAKERS: Tarvitaanko yrittäjyysekosysteemiä yrittäjyydessä ja yrittäjyyskasvatuksessa? (TalkShow organised in Finnish)
Moderator: Lauri Koittola, Boost Turku
Panelists: founder and CEO Emilia Nordquist, Mintti Siivous
CEO Tom Palenius, Turku Business Region
Knowledge and Learning Manager Johanna Vainio, Varsinais-Suomen Yrittäjät/Federation of Finnish Enterprises South-West Region
Associate professor Päivi Siivonen, University of Turku