Balticconnector and future of energy transfer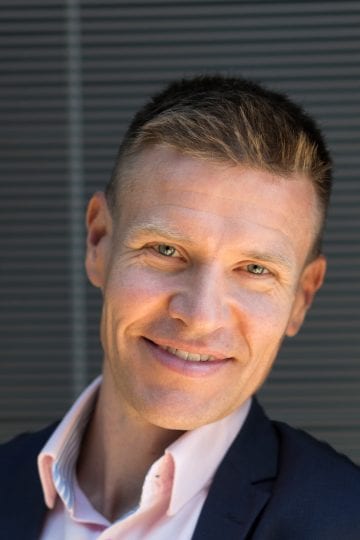 Herkko Plit,
President and CEO,
Baltic Connector Oy,
Finland
Seldom an issue, that was long debated and argued, has been a great success from the beginning of its operation. Balticconnector pipeline is one of those rarities. When it started its operation in the beginning of this year, it has been practically in maximum available capacity use ever since and has caused the gas prices to drop substantially. It is easy to smile now, but much needed to happen to reach this stage.
Finland got its first gas pipeline from the Soviet Union in the seventies. Russian gas supplies have been steady and no interruptions in the supply have taken place. However, there have been debates ever since the nineties whether Finland should open its gas connection to other countries. The first consideration was towards Sweden. It did not materialize. Then, around year 2010, significant discussions on connecting Finland to Baltic gas market started to raise attention. Especially, the emerging boom of LNG technology was crucial for market connection considerations. On the other hand, the issue of energy security became evident in whole EU when Russia stopped its gas supply through Ukraine in the beginning of year 2009. Thus, the momentum to open Finnish gas market was finally supported by the arguments on behalf of providing enhanced security of supply by diversifying the gas supplies.
There were lengthy negotiations between Finland and Estonia on joint LNG-terminal project and offshore gas pipeline between the countries. The agreement was finally reached in November 2014, when the two Prime Ministers, Alexander Stubb from Finland and Taavi Rõivas from Estonia, announced that Finland and Estonia have agreed to cooperate in the building of a LNG terminal and offshore pipeline between the two countries, and the construction is expected to be finished by 2019. That was one of the kick-offs in this story.
Before the actual construction activities started much had happened. Many voices kept claiming that there would not be any gas flow in the pipeline, if constructed. In Finland, the original project promoter Gasum had withdrawn from the project and the Finnish Government had then set up a project dedicated vehicle Baltic Connector Oy, which task was to implement the Finnish contribution in the project. Its counterpart in Estonia was Elering AS (previously Elering Gaas). In July 2015, the European Commission made an extremely important decision granting 75% of investment support (€187.5 million) for the Balticconnector project. This was the second kick-off for the actual construction.
For the first time an offshore gas pipeline would be constructed in Finnish territory. Despite being the first time, our project was carried out according to the schedule and budget with professional and motivated staff to manage the project activities. Finally, in December last year, the commissioning celebration of Balticconnector took place with both the Finnish President Sauli Niinistö and the Estonian President Kersti Kaljulaid being present. Successful project was to be followed by successful operation.
Already now, we can state that Balticconnector has fulfilled its task. The next step is to enlarge and get more liquidity into the functioning gas market by further market integration of the three Baltic states and Finland.
Why is it so important that gas market functions well? Fossil gases will be there for a while, but the change is evident. Biogas and hydrogen will enter the energy transmission sector. Power-to-X technology, where you create from green hydrogen (produced with renewable energy) synthetic gas and fuels, fertilizers, carbon-free steels, proteins etc., will be a game changer for our society.
When an increasing amount of green hydrogen, synthetic gas and biogas will be used, more and more energy need to be stored and transported. In some countries like Germany, constructing of a separate hydrogen network next to the existing gas network has been discussed. However, in Finland and Baltic countries the existing gas network provides an excellent platform for the transportation of blended hydrogen, synthetic gas and biogas. This is especially important when the hydrogen market is still emerging.
If you compare electricity and gas distribution, the answer is clear where the potential lies. Construction of an electricity connection or a gas pipeline on the same construction cost shows that gas pipeline can transfer 15-20 times more energy than respective electricity connection. In addition, the actual construction of gas pipeline requires only 15-30 meters width compared to several hundred meters of electricity line. No doubt which one is easier accepted by the landowners, especially since the gas pipeline will be invisible underground after being constructed.
Thus, we need to keep our gas network functioning, so that it will pave the way for future hydrogen network and flexible energy transfer. It will also provide capability for storing energy in gas molecules, currently with fossil-based gas and later on zero-emission synthetic gas. That is why it was important to construct Balticconnector to enable Finland and Baltic countries to contribute in the inevitable energy system transition.
Email: herkko.plit@balticconnector.fi
Expert article 2783