New politics for financing Clean Shipping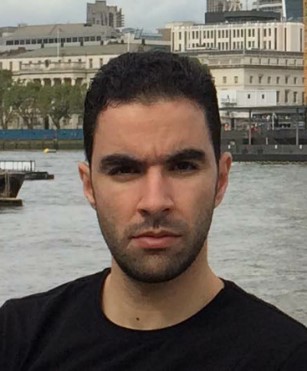 Yassine Bakkar,
Research Fellow, Project Specialist,
Tallinn University of Technology,
Estonia
The main effort to control air pollution in shipping industry employed rigorous standards. But implementation is surely the tough part, not least because shipowners and operators need special  financing supports to invest in greener technologies and converge towards more energy efficiency that is highly complex, long term and large in scope and scale.
Worldwide, maritime shipping is facing new stringent regulations, especially in Europe, as its contribution to the harmful air pollution accounts for about 1 billion tons of carbon dioxide (CO2) and pollutants, that is up to 3% of the world's greenhouse gas emissions and 10% of transport emissions (3rd IMO GHG report). According to this report, maritime industry is also responsible for about 15% of nitrogen oxides (NOx) emissions and up to 8% of sulphur oxides (SOx) emissions, making it a major source of huge burden of air pollution, climate warming, acidification and eutrophication that potentially affecting people in countries along shipping routes.
Against this backdrop, the U.N.'s International Maritime Organization (IMO), has a long-term strategy to tougher rules on the shipping industry's sulphur emissions and cut the greenhouse gas emissions by 50% from 2008 levels by 2050. But, despite the IMO global approach to address emissions of air pollutants from international shipping and stricter energy efficiency targets for certain types of vessels, the relatively slow progress in the IMO and the enforcement of the shipping industry's compliance with environmental regulations have triggered Europe to take effective actions for environmental regulation.
Hence, in Europe, many new regulations were passed to control pollution and to promote existent technologies and good management practices to cut emissions from shipping industry. Thus, in 2012, the European Parliament established Sulphur Emission Control Areas (SECA) in Northern Europe comprising the North Sea, the Baltic Sea and the English Channel, where from 2015 ships are obliged to switch to bunker fuel with a sulphur content not exceeding 0.1%. To that end, the compliance with Emission Control Areas regulations confronted the shipping companies in Europe is costly. Mainly, the compliant lower-sulphur fuel is expensive. Experts affirmed that the use of the heavy-fuel oil with an abatement technology is the most cost-effective as the use of the marine-gasoline oil costs on average extra €4.8 million per year. Whereas, the cost of installing an exhaust abatement technology 'scrubber' to strip out the sulphur from emissions ranges from €4 to 6 million per ship. And although, the use of the Liquefied Natural Gas (LNG) appears to be efficient, as it fulfils regulations on the CO2 and the NOx; but, insufficient bunkering facilities and the expensive conversion costs stay the main hindrances. But now, all these challenges appeared for all ship operators due to the Global CAP valid from 2020.
At its core, cleaning up the shipping industry rests on the money that can be made available to invest on sustainable shipping, as well as presence of public funds. Hence, in the wake of the global financial crisis of 2008–09, commercial banks have massively reduced their lending or completely withdrawn their activities from the shipping industry, given its high levels of capital utilization, cyclicality and associated risk.
As a response to this, European institutions have taken many initiatives to mobilise public and institutional funds towards strategic investments; thus, several EU financing programmes were announced. In 2016, the European Commission, the European Investment Bank and the European Investment Fund put in place jointly the €750 million European Fund for Strategic Investments (EFSI) Green Shipping Guarantee Programme (GSG) to fill the 'financing gap' and revive investment in sustainable shipping around Europe. This framework has been set up to ensure financing of new and greener vessels and support the adoption of alternative fuels such as LNG. The GSG initiative is also supported by the EU's Connecting Europe Facility Debt Instrument (2014–20), which is designed to promote cleaner maritime transportation and retrofitting ships with renewable energy and sustainable technologies. Other European initiatives include the Green Loan Principles, launched earlier 2019 by the Loan Market Association that provides clean transportation favourable financial instruments, and the EU Horizon 2020's that has €6.3 billion of funding for transport research and innovation.
Meanwhile, from 2016, the EIB has started signing guarantee framework agreements with many banks, as: Société Générale, KfW IPEX and ING, to support shipbuilding and retrofitting of existing vessels for sustainable transport.
Financing clean shipping remains a challenging issue; thus, the ongoing EU CSHIPP – Clean Shipping Project Platform aims to simplify and provide the best practices in green shipping financing.
Email: yassine.bakkar@taltech.ee
Expert article 2558