2022
JANUARY
Tuesday 25 January, 16–17 EET – SELMA Medical Humanities Seminar – Season 3: (Counter)Narratives of Reproduction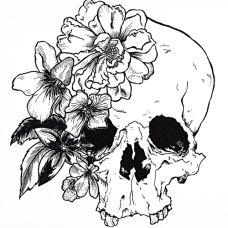 Camilla Mørk Røstvik (Lecturer in Modern & Contemporary Art History, University of Aberdeen) & Saniya Lee Ghanoui (Program Director of Our Bodies Ourselves Today, Suffolk University, Boston): "Arctic Periods: Transnational Knowledge about Menstrual History and Wellbeing (preliminary findings)" Link to registration: https://utu.zoom.us/meeting/register/u5ArcO6pqz4rGN2OHViSSQFtepvLN8-zMiSD  
FEBRUARY
Monday 7 February, 3–4 pm – Cultural memory and social change reading group
Erll, A. (2008): Cultural Memory Studies: An Introduction. In A. Erll & A. Nünning (eds.), Cultural Memory Studies. De Gruyter. Chair: Hanna Meretoja (Professor, Literary Studies and Creative Writing) & Anne Heimo (Professor, Study of Cultures) Link to Zoom meeting: https://utu.zoom.us/j/65558644453  
Tuesday 22 February, 16–17 EET – SELMA Medical Humanities Seminar – Season 3: (Counter)Narratives of Reproduction
Charlotte Kroløkke (Professor & Head of Cultural Studies, Department for the Study of Culture, University of Southern Denmark): "Fertile Forever? Reproduction in the Age of Egg and Sperm Freezing" Link to registration: https://utu.zoom.us/meeting/register/u5ArcO6pqz4rGN2OHViSSQFtepvLN8-zMiSD  
MARCH
Monday 7 March, 3-4 pm EET – Cultural memory and social change webinar  
"THE CIRCULATION OF PSEUDOHISTORY IN THE 21ST-CENTURY INTERNET", by Reima Välimäki, Postdoctoral Researcher, Turku Institute for Advanced Studies "REDISCOVERING IMAGINED ANCIENT RUSSIA", by Teemu Oivo, Project Researcher, Karelian Institute, University of Eastern Finland Link to Zoom meeting: https://utu.zoom.us/j/65989900141  
Tuesday 29 March, 16–17 EEST – SELMA Medical Humanities Seminar – Season 3: (Counter)Narratives of Reproduction
Rene Almeling (Associate Professor of Sociology, Yale University): "GUYnecology: The Missing Science of Men's Reproductive Health" Link to registration: https://utu.zoom.us/meeting/register/u5ArcO6pqz4rGN2OHViSSQFtepvLN8-zMiSD
APRIL
Monday 4 April, 3–4 pm – Cultural memory and social change reading group

Winning, J. (2020):  Trauma, Illness and Narrative in the Medical Humanities. In C. Davis & H. Meretoja (eds.), The Routledge Companion to Literature and Trauma, 266–274. Routledge.

Chair: Hanna Meretoja (Professor, Literary Studies and Creative Writing) & Sanna Salanterä (Professor, Clinical Nursing Science)
Link to Zoom meeting: https://utu.zoom.us/j/66332065657
Tuesday 26 April, 14–16 EET – NORDIC VOICES – Online reading circle: Personal testimonies and museum communication
14:00-14:15 Anne Heimo (University of Turku) and Anne Brædder (University of Roskilde): Welcome and introduction to the NOS-HS network "Nordic Voices: The use of oral history and personal memories in public history settings.
14:15-14:40 Introductory round and 10minutes break
14:40-15:50: Discussion of the two texts, introduced by Iben Vyff (Museums of Elsinore & Roskilde University) and Anne Brædder.
Anette Day (2009) "'They listened to my voice': The refugee communities history project and belonging: Voices of London's refugees" in Oral History vol. 37:1 pp. 95-106
Andrea Witcomb (2019): "Oral history and First-person Narratives in Migration Exhibitions: Tracking Relations Between 'Us' and 'Them'" in Darian-Smith and Hamilton Remembering Migration pp. 203-217.
15:50-16:00 Anne Brædder: Wrapping up and final remarks

The reading circle will take place via zoom. Please register with Anne Brædder by April 22, 2022 if you wish to participate: annebra@ruc.dk.
The zoom-link will be sent to registered participants on April 25, 2022. If you have trouble accessing the texts, please be in contact.
Tuesday 26 April, 16–17:30 EET – SELMA Medical Humanities Seminar – Season 3: (Counter)Narratives of Reproduction
Zaina Mahmoud (PhD Candidate, Wellcome Centre for Cultures and Environments of Health, School of Law, University of Exeter), Meera Somji (LSE), & Rhianna Ilube (Associate Director, Coney): "Surrogacy Act!"
Link to registration: https://utu.zoom.us/meeting/register/u5ArcO6pqz4rGN2OHViSSQFtepvLN8-zMiSD
MAY
Tuesday 10 May, 15:30h – "Speak Up! Student Round Table" – Kirkjakahvila cafe, Turku
In this Round Table, four Students from different BA and MA will be giving short presentations about their theses and works in progress. They will give a 15-minute presentation each and afterwards, everybody in the audience will be able to participate in an open discussion about the questions and topics presented. Taking place in Kirjakahvila, we will have the chance to enjoy the afternoon also with some coffee or tea.
15:30 – Welcome and short presentation of SELM
15:45 – Presentations by Hilla Pohjalainen, Liisa Merivuori, Lasperii Kainulainen and Marta Girabal
17:00h – Round table and open discussion
17:45h – Round table finishes.
Wednesday 25 May, 15–17 EET – Cultural Memory and Social Change seminar: "Narrative Warfare: Storytelling, Experientiality and Memory in the Era of a New World Order"
In order to understand how Russia's war in Ukraine is possible, it is important to analyse what kind of narratively mediated view of reality, conception of history, and national identity the Russian state-owned media has built and sustained for years. Competing narratives also play a central role in other major global crises of our times, such as the pandemic and ecological crisis. Cultural narratives shape social reality and they can be used as a weapon in moulding public opinion.  This seminar explores narrative warfare and the role of narratives as a means of building cultural memory and identity.
Tuesday 31 May, 16–17 EET – SELMA Medical Humanities Seminar – Season 3: (Counter)Narratives of Reproduction
Charlotte Jones (Postdoctoral Research Fellow, Wellcome Centre for Cultures and Environments of Health, University of Exeter): "Rethinking the 'choice' paradigm: Reproductive support and community solidarities for people with variations of sex characteristics"
Link to registration: https://utu.zoom.us/meeting/register/u5ArcO6pqz4rGN2OHViSSQFtepvLN8-zMiSD
JUNE
Tuesday 14th June, 12:15–16 EEST – INTERACT Seminar – Reading and Intersectionality

University of Turku, Arcanum A229
Online and in person prior registration (click here for Zoom registration, and here for in-person)
Originating from the long tradition of Black feminist social movements and literature, Intersectionality today is a research tool that conceptualizes the multiple, relational and complex workings of power connected to factors that are relevant to our socio-cultural experience. Intersectionality analyzes how those factors locate people differently in our social and cultural reality. Our project examines the ways literary studies might enable Intersectionality's potential in understanding and unraveling those situated differences.
Our project tackles the challenge of inequality by imagining forms of literary activism. Our focus is to create intersectional reading practices that enable its potential in increasing social justice and educational democracy. We warmly welcome everybody to join our inaugural seminar!
PROGRAM
12.15 – Kaisa Ilmonen (PI): Reading Intersectionality
12.45 – Marta-Laura Cenedese: Everyday Activism, Intersectionality, and the Medical Humanities
13.15 – Kaiju Harinen: Intersectionality ad hoc: towards a toolkit against discrimination
13.45 – 14.15 Coffee Break
14.15 – A. Khodyreva: Reading through Bodily Gerunds, Towards a More Liveable Worlding.
14.45 – Koko Hubara: Intersectionality as Lived Experience: Writing, Mothering, Daughtering: Intersections of Girl/Womanhood, Brownness and the Working class.
15.15 – Lotta Luhtala: Narrative Fiction as a Site of Activism. Veganism and the Question of the Animal
Tuesday 14th June, 18:30h – Presentation of Hanna Meretoja's first novel: Elotulet

Turku City Library (Event hosted in Finnish)
We are very glad to announce that Anna-Riikka Carlson will interview SELMA'S director Hanna Meretoja in the presentation of her first novel, "Elotulet". Please note that the event will be hosted in Finnish. You can find all the information here.
14–17 June IABA WORLD CONFERENCE 2022: Life-Writing: Imagining the Past, Present and Future
On 14–17 June 2022, the 12th International Association for Biography and Autobiography (IABA) World Conference will take place in Turku, Finland. The main organizer is the research centre SELMA – Centre for the Study of Storytelling, Experientiality and Memory, University of Turku.
The registration for the conference, that was originally meant to happen in June 2020, is now ongoing – please, follow IABA-Turku website to receive the latest news and updates about registration and programme. SELMA warmly welcomes life writing scholars to Turku in Summer 2022!
We are also looking for student volunters aiming to be part of it. Please, find here our open call to apply for these positions.