Upcoming Events
SPRING SEMESTER 2023
See past events organised in 2023 here.
APRIL
Chair: Liisa Merivuori, Doctoral Researcher in Comparative Literature, University or Turku
Material: Laura Brown – Not Outside the Range: One Feminist Perspective on Psychic Trauma (American Imago 48:1, 119–133)
If you would like to participate, you can ask Liisa (lianme@utu.fi) or Jonna Paavilainen (jomanu@utu.fi) for access to the article.
**
21 – 22th April, Enviromental Narratives: History, Memory, Trauma

University of Turku
Environmental Narratives: History, Memory, Trauma is a two-day symposium of presentations and discussions on experiencing, narrating, and remembering places in natural environments. The symposium's theme is closely related to the interdisciplinary research conducted in SELMA, which explores the interrelations between storytelling, experientiality, and cultural memory. We are especially interested in contributions examining traumatic histories of natural sites, people's ways of experiencing and narrating specific places in nature, memories of water, forests and other natural environments, water and forests as poetic spaces of mind and memory, and representations of nature and the environment in literature and other media, and of the environmental change in the age of the Anthropocene. The concepts we are interested in exploring range from Simon Schama's "landscape and memory" to Timothy Morton's "ecological trauma". We invite papers on these and related topics in fiction and non-fiction, film, poetry, cultural narratives, history, and folklore.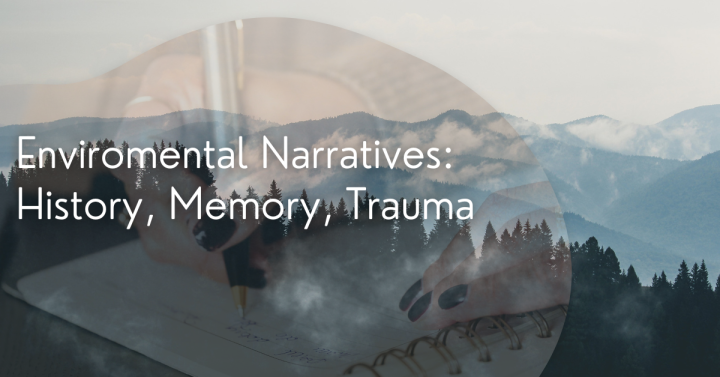 The symposium's keynote speaker is Professor Helena Duffy (University of Wrocław, Poland/University of Warwick, UK) and the title of her talk is "We Are Not out of the Woods Yet: The Forest as a Site of Polish Holocaust Memory in Paweł Pawlikowski's Ida".
CPF has ended in October 2022.
---
MAY
 4 – 5 th May, Kirjallisuudentutkimuksen päivät 2023: Kokemus/Erfahrenhet/Experience
University of Turku & Åbo Akademi
The 2023 annual conference of the Finnish Literary Research Society will be organized 4–5 May in Turku. The conference is a hybrid event. A dissertation workshop for doctoral students will be held on May 3rd. The theme of the conference is EXPERIENCE.
Keynotes:
Colin Davis – Royal Holloway, University of London
Viola Parente-Čapková – University of Turku
Lovisa Andén – Åbo Akademi & Uppsala University
Call for papers has ended in February 2022.
**
3 to 4 pm, Zoom, link TBA
Teija Rantala, Postdoctoral Researcher, Turku Institute for Advanced Studies (TIAS)
Olga Simonova, Collegium Researcher, Turku Institute for Advanced Studies (TIAS)

---
Within the project "Instrumental Narratives" we wish to welcome you to the 11th Narrative Matters conference at Tampere. The conference positions narrative scholars in the midst of the storytelling boom. Everyone is urged to share their story today, from consumers to multinational corporations, from private citizens to nation states. Storytelling consultants are thriving in today's storytelling economy, but where are narrative scholars? Do the professional analyzers and theorizers of narrative have a say in the current storytelling boom? How to engage in a societal dialogue and debate as a narrative scholar?
Pre-conference workshops, hosted by Jens Brockmeier, Alexandra Georgakopoulou, Stefan Iversen & Ann Phoenix, will take place on Wednesday, June 14th. More information on registration and participation will be available by the end of September 2022!
Call for papers has ended in October 2022.