NEW PERSPECTIVES IN/ON ORAL HISTORY AND MEMORY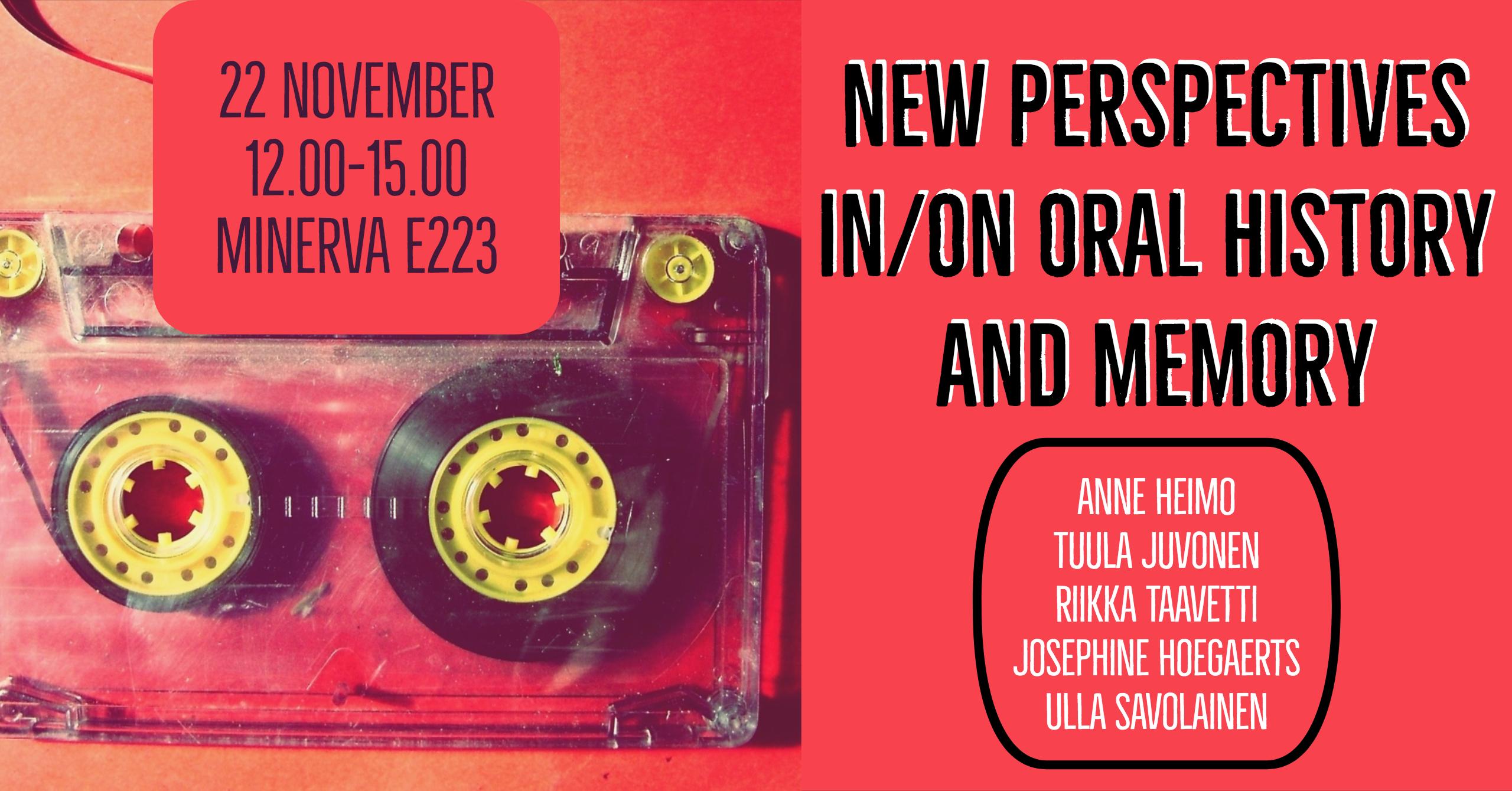 Event organized in collaboration with the Academy of Finland postdoctoral project Memory Unchained (SA 308661)
Oral history refers to a research field that focuses on memory as a subjective, communicative, and social faculty with a radical emancipatory potential. Moreover, oral history refers to practices of generating historical information by means of interviewing and to interpretations of history based on this information. As a field, oral history research has already reached the status of an established multidisciplinary enterprise. Considering the radical and critical roots of oral history, however, critical interrogations of its premises – such as its strong emphasis on verbal and textual dimensions of memory and its position vis-à-vis various other related disciplines (e.g. memory studies, queer history) – remain scarce. This seminar will focus on new perspectives in and on oral history and memory from various methodological and disciplinary perspectives.
Registration for this event is now closed.
More information on the seminar's schedule and speakers here.