Project launch: IDENTITY WORK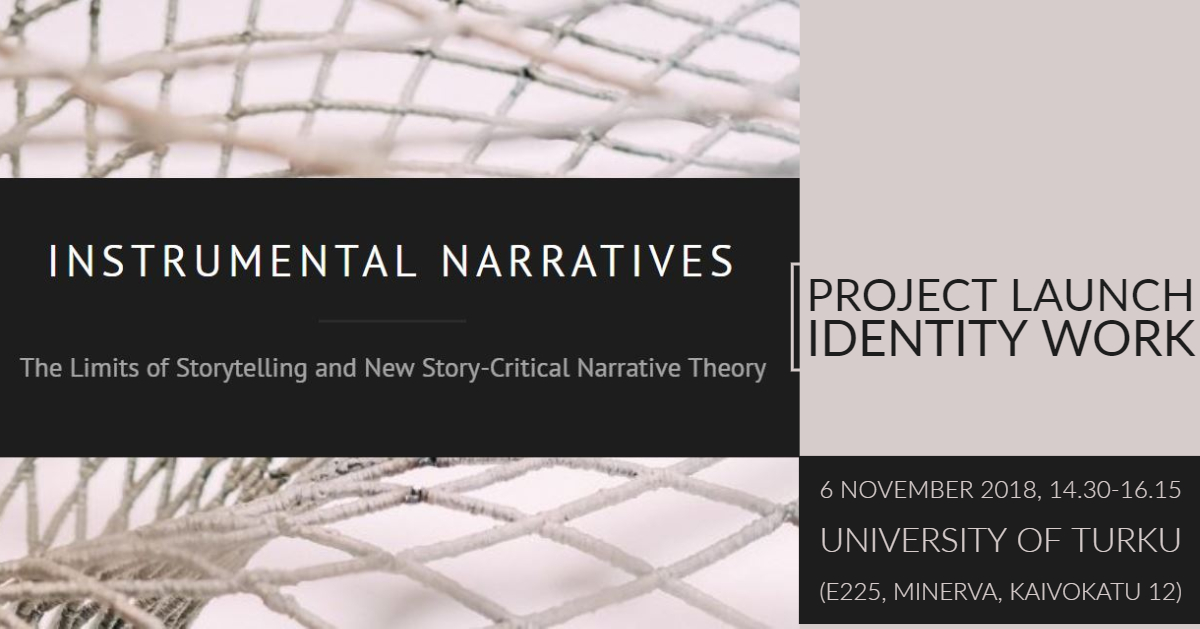 This kick-off event will introduce and discuss SELMA's new Academy of Finland project IDENTITY WORK: NARRATIVE AGENCY, METANARRATIVITY AND BIBLIOTHERAPY, which is part of the Consortium INSTRUMENTAL NARRATIVES.  The sub-project of the team in Turku focuses on the uses and abuses of narrative in the construction of lives and identities. Over the past few decades, the notion of "finding one's own narrative" has pervaded the culture at large. In response, contemporary narrative fiction has increasingly come to reflect on the problematic uses of narrative in identity work. Our team brings into dialogue contemporary story-critical fiction and the broader uses of narrative in contemporary consumer culture in which narrative identity is often understood in narrow, limiting, and commercially motivated ways. It examines the relationship between narrative and identity from two interlaced perspectives: in relation to 1) metanarrativity and 2) the uses of narrative in promoting wellbeing.
The project will be introduced by the PI of the Turku team, Hanna Meretoja, and the sub-projects of the teams in Tampere and Helsinki will be briefly introduced by their PIs, Maria Mäkelä and Merja Polvinen. After the introductions, the aims and key issues of the Turku team will be discussed in a roundtable by the project members Marta Cenedese, Colin Davis, Johanna Kaakinen, Eevastiina Kinnunen, Päivi Kosonen,
Anu Laukkanen, Maarit Leskelä-Kärki, Nena Mocnik and Jouni Teittinen.
Read more about the project on our webpage​.