People
Céline Arzel
PhD, Docent
celine.arzel@utu.fi
+358408778636
Dr. Céline Arzel
2020-2025  Academy research fellow, UTU
More about me here
DISRUPT / EIDEAR project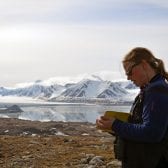 Amalie Vigdel Ask
PhD student within the DISRUPT project 2020-2024
University of Stavanger – MSc Biological chemistry
Norwegian University of Science and Technology – MSc Ecotoxicology
University of Saskatchewan – BSc Toxicology
SeyyedSajjad Vakili Shahrbabaki
PhD student, Doctor of Veterinary Medicine
2022-2025: Incubation behavior of ducks as an indicator of environmental condition and contamination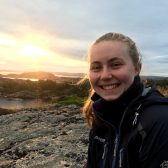 Sunniva Helene Frøyland
Grantee for the EIDEAR project from May to June 2021
MSc student within the DISRUPT project 2020-2022
Norwegian University of Science and Technology – MSc Environmental Toxicology (currently)
Norwegian University of Science and Technology – BSc Biology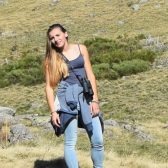 Prescillia Lemesle
MSc student, university of Montpellier & SupAgro Montpellier, France
2022: "From mother to egg: variability in maternal transfer of trace elements in Common Eider", NTNU, Norway
Linda Aarnio
Vet student
2022: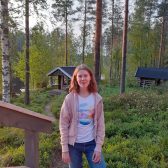 WATBRO project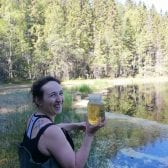 Clarisse Blanchet
2021: PhD student at AGFOREE under the co- supervision of Petri Nummi, Céline Arzel, Kimmo Kahilainen
2021: research assistant as part of the WATBRO project (4 months) funded by the Finnish Cultural Foundation
2020: 2nd year of Master studies from Angers university for an internship of 6 months; "Assessment of the impact of forestry activities on water colour and identification of aquatic invertebrate communities of boreal lakes in the Evo area, Southern Finland"
2019: 1st year Master student from Angers University for an internship of 2 months on "Analysis of the effects of land use change on water quality and the impact of brownification on lake ecosystem", Lammi Biological Station, Finland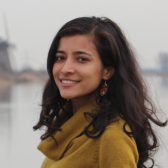 Uma Sigdel
PhD student within the WATBRO project 2021-2025
2017-2019: Project Officer IUCN Nepal
2015-2017: MSc. in Environment Science (Specialization in Environment
Planning and Management), UNESCO-IHE Institute for Water Education,
Delft (Netherlands)
2012-2015: MEd. in Environment Education and Sustainable Development | Kathmandu University, School of Education,
Kathmandu (Nepal)
2012-2015: Program Officer Youth Alliance for Environment, Nepal
2010-2012: Youth Officer Alliance for Environment, Nepal
Basile Marteau
MSc student, University of Angers, France
2021: The impact of browning of surface waters on the coloration of the smooth Newt, Lissotriton vulgaris (Evo, Finland)
Jeanne Bosson
MSc student, Angers university, France
2022: impact of water browning on smooth newt, Lissotriton vulgaris, coloration, (Evo, Finland)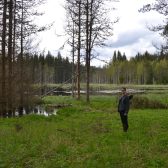 Morgane Ducoin
Msc student, Rennes 1 university, France
2021: Drainage network assessment and impact on the lakes' brownification in Natura 2000 Evo zone, southern Finland
2022: Impact of browning on the abundance and diversity of aquatic invertebrates in temporary pools and beaver ponds from the Evo area (Finland).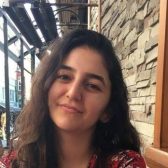 Yagmur Simsek
BSc student, Kiehl, Germany
2022: impact of brownification on aquatic invertebrate community (Evo, Finland)
Aapo Palonen
Master thesis at the university of Helsinki on "Historical land use change in the Evo area – analyze of forestry archives"
Nathan Massez
Nathan carried out an internship of 4 months on the "Effect of water browning on lake ecosystems in the boreal zone", at Lammi Biological Station, Finland in 2019 as part of his 2nd year of Environmental Engineering at the University Institute of Technology of Aix-Marseille, France.
40 years of bird survey in the Archipelago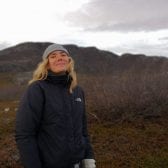 Maiju Ylönen
2019_Master thesis: 40 vuoden aikana tapahtuneet muutokset saariston vesilinnustossa ja niiden yhteys ihmisen toimintaan