Gloom and doom over Nord Stream 2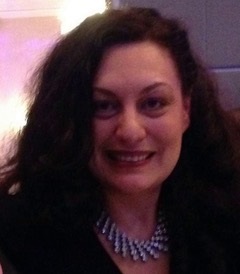 Margarita Assenova,
Senior Fellow,
The Jamestown Foundation,
Washington, DC, USA
With only 160 kilometers left to be built, the Nord Stream 2 pipeline looks closer to oblivion than operation. Its construction has stopped for nearly a year since the U.S. introduced sanctions against pipe-laying ships working on Nord Stream 2 and TurkStream in December 2019. The U.S. Congress is preparing another round of expanded sanctions that will make it impossible for any Western company to assist Gazprom in completing the project.
Although Berlin employed every diplomatic and trade tool available to lobby Washington on behalf of the Gazprom-owned pipeline, Moscow found itself in hot water again with the poisoning in August of Russian opposition leader Alexei Navalny with a banned nerve agent. The case led to renewed pressure on the German government to withdraw support for the pipeline and led to new EU sanctions against six high-placed Russian officials.
The use of a Novichok type nerve agent against the Kremlin's most prominent critic may indeed prove to be the straw that broke the camel's back for Nord Stream 2. Not because Germany is willing or ready to abandon the Russian project, but because Putin's blatant disregard for human rights and international law has strengthened Washington's determination to extinguish the project.
Nord Stream 2 is slated to supply 55 billion cubic meters of Russian gas directly to Germany via the Baltic Sea, running in parallel to the existing Nord Stream 1 pipeline with the same capacity. If built, the two pipelines would deliver almost three quarters of all Russian natural gas exports to Europe. This would allow Gazprom to divert all of its current gas transportation from the vast Ukrainian gas transmission network to two diversionary pipelines, Nord Stream 2 in the Baltic Sea and TurkStream in the Black Sea.
The construction of Nord Stream 2 began in 2015, just one year after Russia's annexation of Crimea that provoked EU and U.S. sanctions against Russia. Berlin and Moscow claim the pipeline is a purely economic project, but the U.S. and most EU member states oppose it as a political project by the Kremlin aiming to bypass Ukraine and undermine European energy security. Opponents argue that the pipeline would fortify Gazprom's position on the European gas markets just as imports of liquified natural gas are increasing. Nord Stream 2 will also diminish gas supply alternatives for many Central and Eastern European states and preclude the development of regional gas markets.
Moscow vowed to complete the project using its ships when the Switzerland-based Allseas Group S.A. recalled its vessels from the Baltic Sea under the threat of U.S. sanctions. But attempts to resuscitate the project have failed for lack of Russian vessels equipped to lay 48-inch wide pipes in deep waters. The only Russian pipe-laying ship with a dynamic positioning system that could potentially finish the work in Danish waters, Academic Cherskiy, was brought to the Baltic Sea from the Far East in May, but its welding capacity was never upgraded. Attempts to use Academic Cherskiy in combination with the pipelaying crane vessel Fortuna also failed, as the barge sailing under a Russian flag turned out to have a Western owner, who did not want to risk American sanctions.
Determined to stop Nord Stream 2, both chambers of the U.S. Congress have voted on an extensive sanctions package that will include any entity, private or public, assisting in the construction, insurance, or certification of Nord Stream 2. The bipartisan bill, overwhelmingly supported by Republicans and Democrats, is expected to become effective later this year as part of the National Defense Authorization Act for Fiscal Year 2021.
In the meantime, new guidance the U.S. State Department published in October makes clear that the Protecting Europe's Energy Security Act of 2019, which stopped the construction of Nord Stream 2 last December, would apply to any company helping Russia with upgrading vessels that would work on the pipeline — such as the Academic Cherskiy pipelayer.
In addition, the U.S. Department of State lifted restrictions in July regarding Nord Stream 2 and the second line of TurkStream under the Countering America's Adversaries Through Sanctions Act (CAATSA). Secretary of State Mike Pompeo warned companies aiding and abetting Russia's malign influence projects to "get out now or risk the consequences."
The tightening of U.S. sanctions has worried German officials, who decided to make a deal with Washington in early August, just two weeks before Navalny was poisoned. German Federal Finance Minister Olaf Scholz proposed to his U.S. counterpart Steven Mnuchin that Berlin would finance the construction of two ports for the import of liquefied gas. In return, "the U.S. will allow the unhindered completion and operation of Nord Stream 2," Berlin's written proposal said according to Die Zeit and the Financial Times.
The German proposal shows little understanding of Washington's motivation in opposing Nord Stream 2. Even if the Trump administration could be tempted by a valuable deal, the U.S. Congress is unlikely to change its stance. Selling more LNG to Europe has never been the main reason why two consecutive U.S. administrations and the U.S. Congress are against the Russian pipeline. For many American lawmakers stopping Nord Stream 2 is a matter of protecting European energy security and ending Russian aggression in Ukraine. Washington has no illusions that if Russian gas transit via Ukraine ends, the country could become a target of a new military attack by Moscow.
Email: assenova@jamestown.org
Expert article 2777