Yves Montand in the USSR – The journey begins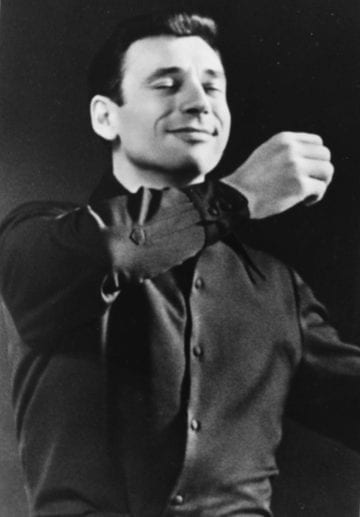 The French singer and actor Yves Montand (1921–1991) was one of the most celebrated entertainers in continental Europe. This project deals with his controversial tour of the Soviet Union at the turn of the years 1956/57. When Montand entered the airplane in Paris in December 1956, his fame had already, long ago, reached the Soviet Union and gained cult-like proportions. Practically all Soviet citizens knew who he was, what he looked like, and what kinds of songs he performed. He had thousands of admirers across the country. Montand's visit to the Soviet Union was a major media event. It was widely discussed by the press beforehand, both in France and the USSR, but it was also a cinematic event. When Montand and his partner Simone Signoret landed at the Vnukovo airport, film cameras were waiting outside the aircraft. The visit itself was regarded as so significant by the Soviet authorities that they commissioned a feature-length documentary film record of it, Yves Montand Sings (Поёт Ив Монтан, 1957), as a way to exemplify the new doctrine of peaceful coexistence and the benefits of cultural diplomacy, primarily to domestic audiences.
The project Yves Montand in the USSR traces the mixed messages of this internationally visible act of cultural diplomacy in the middle of the turbulent Cold War. It also provides an account of the celebrated French singer-actor's controversial career, his dedication to music and to peace activism, as well as his widespread fandom in the USSR. The project pays particular attention to Montand's reception in the USSR and his concert performances, drawing on unique archival material and oral history interviews, and analyses the documentary Yves Montand Sings released immediately after his visit.