Network Partners
The partners of The Changing Environment of the North (CEN) project are listed here.
---
---
Lieven Ameel, Senior Research Fellow (Turku Institute for Advanced Studies, 2018-2020) and Senior Lecturer in Comparative Literature at Tampere University, Finland. He holds a PhD in comparative literature and Finnish literature (JLU Giessen & University of Helsinki), and is adjunct professor in urban studies and planning methods (Tampere University of Technology). Research interests include city literature, urban futures, and narratives in urban planning. He is the co-editor of the Palgrave Literary Urban Studies Series. Recent publications include Helsinki in Early Twentieth-Century Literature and the co-edited Literature and the Peripheral City (2015) and Literary Second Cities (2017).
Blog.
E-mail: lieven.ameel(at)tuni.fi
Daniel Chartier is Professor at the Université du Québec à Montréal, Canada, and holder of the Research Chair on Images of the North, Winter and the Arctic. He is currently working on a SSHRC funded project on the Literary History of Nunavik, on a FRQ/NordForsk funded project on Greenland/Nunavik literature and on a SIU-funded collaboration project on the Future of Book Industries in Nordic (Québec and Norway) cultures.
E-mail: chartier.daniel(at)uqam.ca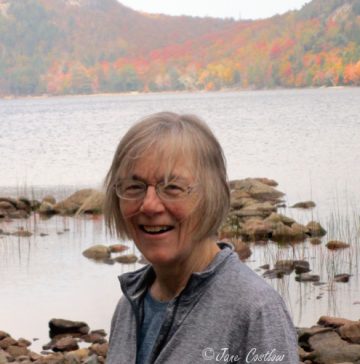 Jane Costlow, Ph.D., is Professor of Environmental Humanities at Bates College (Lewiston, Maine, USA). Her scholarly work has touched on classic Russian literature, cultural histories of the Russian environment, women's writing and film making, and animal studies. Her book Heart-Pine Russia: Walking and Writing the Nineteenth Century Forest (2013) won the USC prize for best book in Slavic literary and cultural studies. She is co-editor of Meanings and Values of Water in Russian Culture (2016), Water Marks: Histories of Water and Culture in Euro-American Modernity (2017), The Other Animals: Situating the Non-Human in Russian Culture and History (2010) and Representations of the Body and Sexuality in Russian Culture (1993).  Her translation of Lydia Zinovieva-Annibal's The Tragic Menagerie won the AATSEEL prize for best translation in 1999.
E-mail: jcostlow(at)bates.edu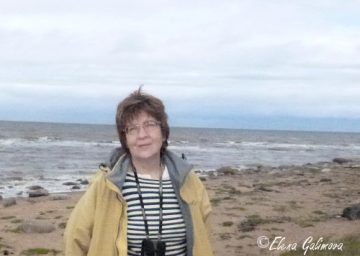 Elena Galimova, Doctor of Philology, is Professor at the Literature Department in the Northern (Arctic) Federal University named after MV Lomonosov (Arkhangelsk, Russia). She is the author of several books, including The Book of Shergin (1988), The Artistic World of Yuri Kazakov (1992), The Earth and Heaven of Boris Shergin (2008), Poetry of the Arkhangelsk North of the 20th and 21st Centuries (2013), Poetry of space: images of the sea, rivers, forests, swamps, tundra and the motive of the way in the Northern text of Russian literature (2013), the book of stories Silver Fisher (2017) and over 130 published scientific and journalistic articles. Her area of scientific interest is the Northern text of Russian literature.
E-mail: egalimova2006(at)yandex.ru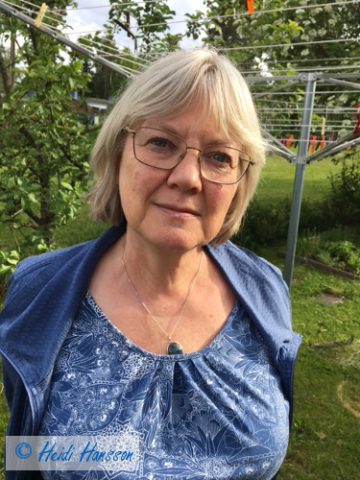 Heidi Hansson is Professor of English Literature at Umeå University, Sweden. She has published extensively on Irish literature, women's writing and postmodern literature, but in the last few years, her research has mainly concerned the literary and cultural representation of the North from the late eighteenth century onwards. She was the leader of the interdisciplinary research programme Foreign North: Outside Perspectives on the Nordic North where her own work concerned travel writing and gender, and she has contributed to several research projects on aspects of the North and the Arctic in literature and culture. She is currently co-editing a transnational collection of articles about the Arctic in literature for children and young adults. She is a member of the board of Arcum, the Arctic Research Centre at Umeå University.
E-mail: heidi.hansson(at)umu.se
Tapio S. Katko is Adjunct Professor and is currently the holder of UNESCO Chair in Water Services and the co-leader of the multi- and interdisciplinary research team Capacity Development in Water and Environmental Services (CADWES) at Tampere University of Technology, Finland (www.cadwes.com.). His professional career of 40 years covers working abroad for some 5 years. He has authored or co-authored 37 scientific monographs and numerous other publications on water services evolution, management, institutions, policy and governance. He has received six international and six national prizes or honors.
E-mail: tapio.katko(at)tut.fi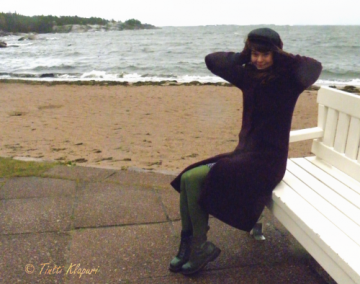 Tintti Klapuri, Ph.D., is Senior Lecturer in Russian literature at the University of Helsinki, Finland, and Adjunct Professor (Docent) of Comparative Literature at the University of Turku, Finland. Her fields of expertise are Anton Chekhov, transnational Russian literature, and fictional time and space. She is co-editor of several books, including Bakhtin and His Others: (Inter)subjectivity, Chronotope, Dialogism (2013).
Tintti Klapuri's research in the project focuses on urban waterfronts as liminal spaces in Russian literature of the North. The research provides a comparative analysis of the waterfront in the literary mythology of St. Petersburg (peterburgski tekst) and in the Northern literary tradition (severnyi tekst). In both traditions, the waterfront is represented as a focal point of dialogue between culture and nature that often challenges the underlying assumptions of subject-centred modernity and rationality.
E-mail: tintti.klapuri(at)helsinki.fi
Cathrine Norberg is Associate Professor of English at Luleå University of Technology, Sweden. Her research interest is linguistics with a focus on gender. She has been involved in a number of research projects where corpus linguistics has been used to study gender, and she has published a number of articles within this field. Corpus linguistic methods have also been used in projects to study representations of northerness. Together with Professor Heidi Hansson she is the editor of the volume Cold Matters: Cultural Perceptions of Snow, Ice and Cold (2009).
E-mail: cathrine.norberg(at)ltu.se
Jopi Nyman is Professor of English at the School of Humanities at the University of Eastern Finland in Joensuu, Finland. He is the author and editor of several books in the fields of Anglophone Literary and Cultural Studies. His most recent books include the monograph Displacement, Memory, and Travel in Contemporary Migrant Writing (2017) and the co-edited volumes Mobile Narratives: Travel, Migration, and Transculturation (2014), Animals, Space and Affect (2016), and Ethnic and Racial Identities in the Media (2016). His current research interests focus on human–animal studies, transcultural literatures, and border narratives.
E-mail: jopi.nyman(at)uef.fi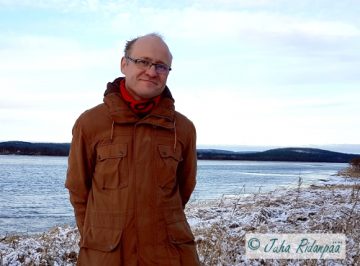 Juha Ridanpää, Ph.D., is Senior Research Fellow in geography and Adjunct Professor (Docent) of human geography and popular culture at the University of Oulu, Finland. His fields of expertise are literary geography, popular geopolitics, postcolonial theories, narrative studies and humour. His recent publications have appeared in journals such as Geoforum, Citizenship Studies, European Journal of Cultural Studies, Gender, Place & Culture, Social & Cultural Geography and Cultural Geographies. Ridanpää is also an editor in an interdisciplinary open-access e-journal Literary Geographies.
E-mail: juha.ridanpaa(at)oulu.fi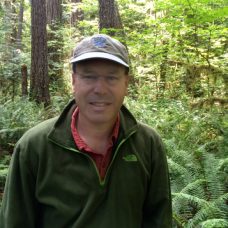 Scott Slovic is professor of literature and environment, professor of natural resources and society, and chair of the English Department at the University of Idaho, USA. He served as founding president of the Association for the Study of Literature and Environment (ASLE) from 1992 to 1995, and since 1995 has edited ISLE: Interdisciplinary Studies in Literature and Environment (ISLE). A specialist in ecocritical theory, comparative environmental literature, and psychological approaches to environmental communication, his recent and forthcoming books include the co-edited volumes Numbers and Nerves: Information, Emotion, and Meaning in a World of Data (2015), Ecocriticism in Taiwan: Identity, Environment, and the Arts (2016), and Ecocritical Aesthetics: Language, Beauty, and the Environment (2018).
E-mail: slovic(at)uidaho.edu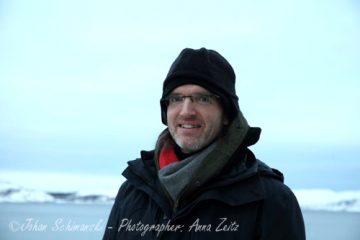 Johan Schimanski is Professor of Comparative Literature at the University of Oslo, Norway, where he is Head of Research for the Department of Literature, Area Studies and European Languages, and BOMOCULT Professor of Cultural Encounters at the University of Eastern Finland. He has co-coordinated research projects on Arctic Discourses, Border Aesthetics and Arctic Modernities, along with the border culture working package in the EU project EUBORDERSCAPES. He co-coordinates the project "TRAUM – Transforming Author Museums". Recent publications include Passagiere des Eises: Polarhelden und arktische Diskurse 1874 (2015, with Ulrike Spring), and Border Aesthetics: Concepts and Intersections (2017, ed. with Stephen Wolfe).
E-mail: johan.schimanski(at)ilos.uio.no
Nina Tynkkynen, Ph.D., is Associate Professor at the Faculty of Social Sciences, Business, and Economics at Åbo Akademi University, Finland. Dr. Tynkkynen holds a doctorate in administrative sciences from the University of Tampere and the title of docent (environmental policy) at the University of Helsinki. Her research focuses on marine environmental governance and the politics of environmental knowledge, including questions related to public engagement in knowledge production and science-policy interface. She is also interested in the dynamics of international environmental politics. Currently she leads the research project Living with the Baltic Sea in a changing climate: Environmental heritage and the circulation of knowledge, funded by the Academy of Finland (2018-2022). Tynkkynen has a solid publication record, including papers in the leading international journals such as Environmental Politics, Journal of Environmental Policy and Planning, Environmental Policy and Governance and Marine Policy, and a monograph by Edward Elgar.
E-mail: nina.tynkkynen(at)abo.fi