Researchers
On this page you can find bios, research interests and contact information of the researchers of The Changing Environment of the North (CEN) project.
---
---
Elina Arminen, Ph.D., is Senior Lecturer of Literature at the University of Eastern Finland. Her fields of expertise are Finnish modern and contemporary literature, literature as cultural memory, and gender problematics. Her doctoral thesis is Keskeltä melua ja ääntä. Timo K. Mukan myöhäistuotanto, kirjallisuuskäsitys ja niiden suhde 1960-luvun yhteiskunnallis-kulttuuriseen keskusteluun (2009). She has published several articles concerning representations of Lapland in Finnish literature and the problematics of water and the northern nature. Arminen is also co-editor of Taide ja maailma (2015), Muistikirja ja matkalaukku (2019), and Kirjallinen elämä markkinaperustaisessa mediayhteiskunnassa (2020).
Elina Arminen's contribution to the project focuses on the literary tradition representing Finnish Lapland. This tradition has been dominated by masculine narratives, and because of this it is important to pay attention to the cultural memory, emotional geography, and traumatic narrative structures inherent in contemporary fictions and historical texts by women writers representing the North, including the Lapland War (1944–1945). This research topic relates to one of the general aims of the project, which is to delineate how previously marginalized voices have gained a considerable amount of cultural capital in the recent discussion about the North and the Arctic.
E-mail: elina.arminen@uef.fi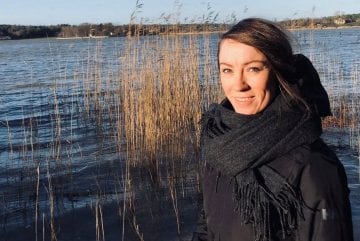 Eevastiina Kinnunen, M.A., is Junior Researcher in the CEN project and a Ph.D. candidate in the Doctoral Programme in History, Culture and Arts Studies at the University of Turku. She is interested in the potential of collective creative reading. In her doctoral thesis she studies how reading together shapes our 'narrative agency' (Meretoja 2018) and supports well-being. Kinnunen also works as a bibliotherapy facilitator and creative writing instructor.
In the CEN project, Kinnunen studies how collective reading shapes narrative agency, for example in relation to the environment and climate crisis. Her research material is collected from ten creative reading groups and consists of interviews, questionnaires and recorded reading group sessions. She is interested in the various ways reading together can expand our future horizons.
E-mail: eemaki@utu.fi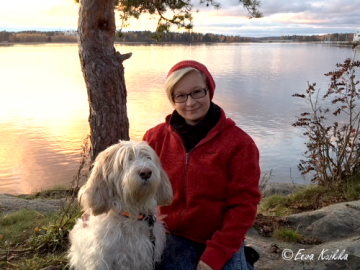 Eeva Kuikka, M.A., is Junior Researcher in the CEN project and a Ph.D. candidate of Russian Language and Culture at the Faculty of Communication Sciences at Tampere University, Finland. Her main research interests lie in 20th century Russian literature, posthumanism, animal studies and ecocriticism. Currently she is working on her dissertation on human-animal relationships in northern parts of Russia represented in 20th century Russian literature.
Eeva Kuikka's forthcoming Ph.D. thesis is about human–animal relations in the Soviet-Russian literature of the North between the 1920s and the 2000s. The aim of the research is to figure out how the co-existence of human and non-human animals in northern parts of Russia is represented in literature. Since her theoretical background lies in the posthumanist and ecocritical theories, she understand the North and both its human and non-human habitants as material, living organisms, yet intertwined with cultural meanings and discursive practices that shape the ways we see them.
E-mail: eeva.kuikka@tuni.fi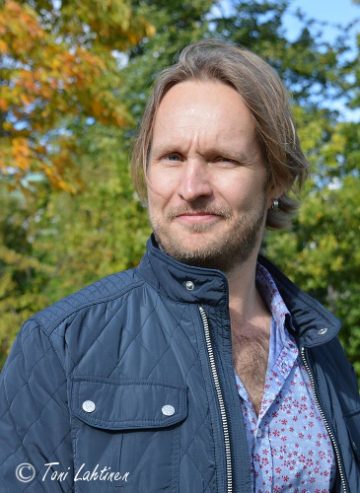 Toni Lahtinen, Ph.D., is Acting Senior Lecturer of Finnish Literature at the University of Helsinki, Finland. His doctoral dissertation Maan höyryävässä sylissä. Luonto, ihminen ja yhteiskunta Timo K. Mukan tuotannossa (2013) dealt with ecocriticism and the metaphor of the land as a woman in representations of the Arctic wilderness. Lahtinen has published several ecocritical articles on Finnish literature and is the co-editor of several publications, including the first Finnish ecocritical anthologies. His postdoctoral research project Environmental Risks, Dystopias and Myths in Contemporary Literature (2017–2020) was funded by the Academy of Finland.
Toni Lahtinen's research focuses on representations of Northern and Arctic waters in Finnish literature. The project a) analyzes river as a grand scale metaphor in classic Finnish literature where the trope deals with social and political issues such as women's emancipation, critique of technology and environmental awakening b) explores the aquagraphy of contemporary Finnish ecodystopias where the depictions of floods, water crises and other ecological catastrophes have become a popular thematic field.
E-mail: toni.j.lahtinen@helsinki.fi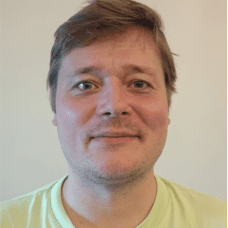 Tatu-Ilari Laukkanen, PhD. Received his doctorate in 2017 from the Department of Comparative Literature at Hong Kong University. At the moment, he is affiliated with the Department of Communications at Tampere University. His dissertation The Contemporary Cinema of the BRIC Countries and the Politics of Change (2017) analyzed the ideology of economical and political change in recent Brazilian, Russian, Indian and Chinese cinema, focusing on representations of capitalism (particularly its neoliberal variant), social class, new technologies, and the status of the state versus that of the markets. The thesis started to take into account the cultural consequences of the insertion of these huge states into the global economy in a comparative manner. A film scholar and industry professional, his current research interests include gangster and war film, geopolitics and the cinema of the BRIC countries. He is a member of TaRC (Tampere University Research Center for Russian and Chinese Media). Recent and forthcoming publications include "Shanghai Gangster Films and the Politics of Change" http://www.revistas.usp.br/novosolhares/article/view/172000/161938 and Laukkanen & Iiris Ruoho, "Neoliberal Capitalism and BRICS on Screen" in BRICS, Framing a New Global Communication Order? (Routledge, forthcoming, 2021) and "A Prophecy of Bolsonaro: Masculinity and Populism in the Elite Squad Films" in Culture and Politics of Populist Masculinity (Lexington Books, forthcoming, 2021).
My contribution to the CEN project arises from my expertise in cinema studies and (geo)political economy. The Arctic Sea and submarines, both powerful yet vulnerable, have fascinated filmmakers and audiences alike. I analyze the representation of the Arctic Sea through western submarine films starting from Cold War classic Ice Station Zebra (John Sturges, 1968) to more recent fare such as the action blockbuster Hunter Killer (Donovan Marsh, 2018) and the drama Kursk (2018, Thomas Vinterberg). I am particularly interested how narratives of exploration, cultural contact, empire, science, and masculinity intertwine in these films.
E-mail: tatu.laukkanen@gmail.com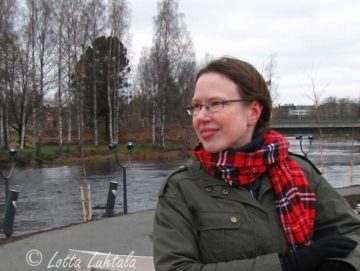 Lotta Luhtala, M.A., is Junior Researcher in the CEN project and a Ph.D. candidate in the JUNO doctoral programme at the School of History, Culture and Arts Studies at the University of Turku, Finland. Previously she was a Ph.D. candidate in the Doctoral School of Social and Cultural Encounters at the University of Eastern Finland. In addition to working as a junior researcher in the CEN project, she has received funding for her Ph.D. dissertation from The Finnish Cultural Foundation's Central Fund and North-Karelia Regional Fund. She received a Master's Thesis Award  from The Association for Gender Studies in Finland (SUNS).
Luhtala is working on her Ph.D. dissertation, where she analyses how veganism, non-human animals, gender and the environment are intertwined with each other in vegan narrative fiction. Her areas of interest are Literary Studies (especially narrative theory, ecocriticism and feminist literary criticism), Vegan Studies, Critical Animal Studies, Gender Studies, and Cultural Studies.
Luhtala contextualizes her dissertation on vegan values and uses Finnish and international narrative fiction, published from the turn of the millennium to today, as her research material. She maps out the complex ways veganism, non-human animals, gender, the environment, and ethics all affect and are being affected by each other. Luhtala utilizes a type of resisting reading method she has developed, called the vegan readership, and anchors her work firmly within real world, and its discourses, contemporary media topics and ethical problems.
ORCID: https://orcid.org/0000-0001-6910-4084
E-mail: lotta.h.luhtala@utu.fi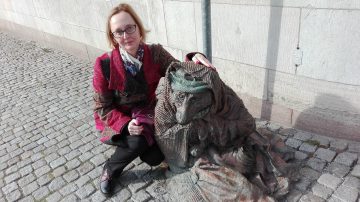 Natalia Mihailova, M.A., is a specialist in Russian language and culture, and during last decades she worked as a part-time teacher at the section of Russian language, culture and translation at the Faculty of communication sciences, Tampere University, Finland. Earlier she took part in the research project Post-Soviet selves in the Russian mass media 1980-2006 (the project was funded by the Academy of Finland). She also works as a journalist and collaborates with Russian-language magazines and newspapers published in Finland. In the CEN project, Natalia Mikhailova takes part in designing a bibliographic database Arctic-XXI and entering data. The Arctic-XXI database covers research literature on the Arctic region from different disciplines (literature, culture, and media).
E-mail: natalia.mihailovafv@gmail.com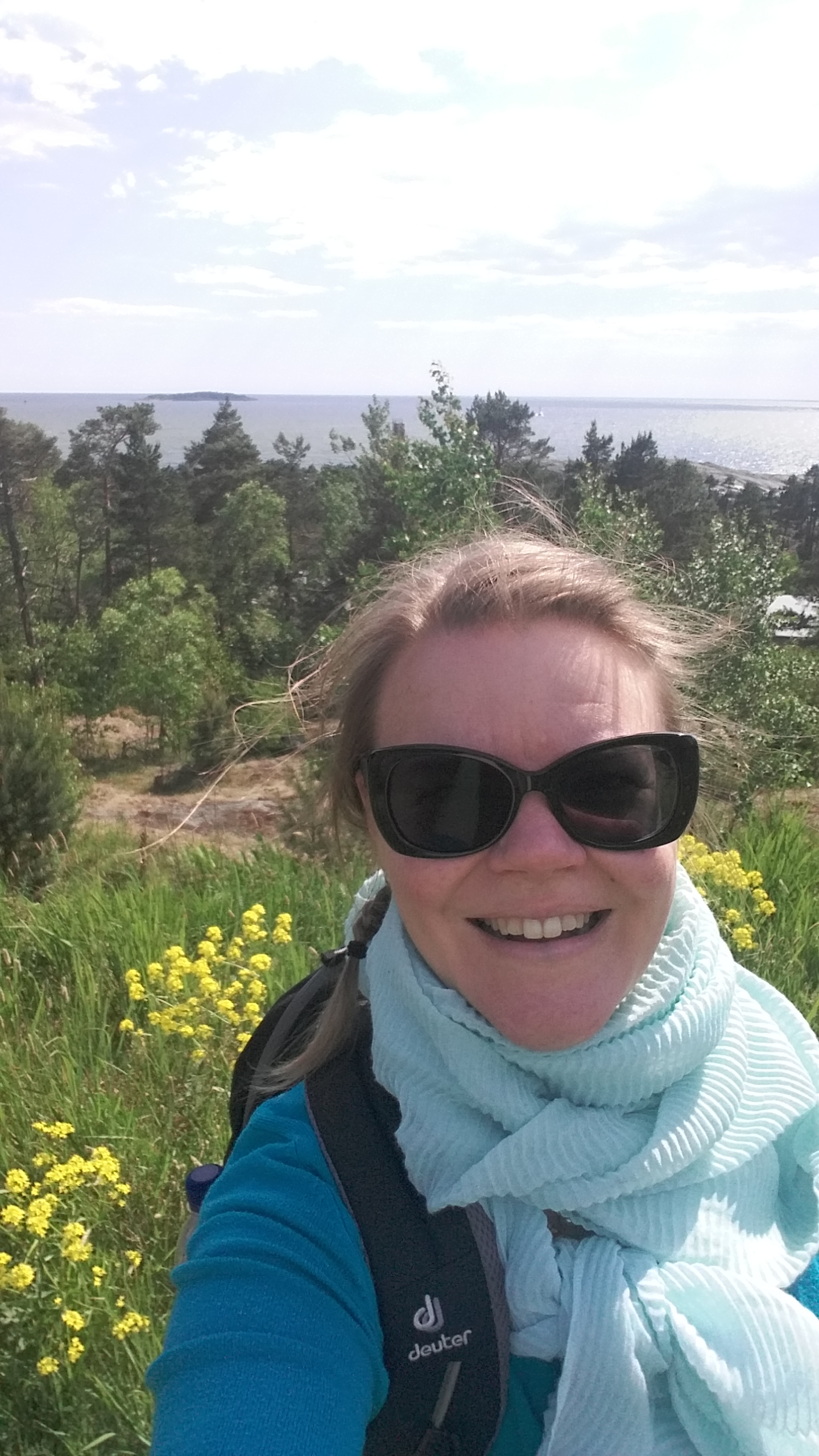 Maija Ojala-Fulwood, PhD., is Postdoctoral Researcher in Cultural History and European and World History at the University of Turku, Finland, and previously a research fellow at Tampere University, Finland. Her fields of expertise are the history of the Baltic Sea region, medieval and early modern history and premodern human mobilities. Her most recent publication is Migration and Multi-ethnic Communities: Mobile People from the late Middle Ages to the Present (DeGruyter Oldenburg, 2018). Other fields of interests are environmental history of the north and gendered aspects of mobility.
Maija Ojala-Fulwood's research focuses on the Arctic exploration in the turn of the 17th century. Prior to this period the Northern corners of the world were largely unknown in Europe and westerners only started to discover the riches and cruelty of the Arctic nature. In her study she analyses instructions given to the Arctic expeditions, the actual travel narratives and maps created by these early travellers. These documents and visual representations reveal how political, economic and environmental ambitions were intertwined in the scramble for the Arctic already in this period of time.
E-mail: maija.ojala-fulwood@utu.fi
Michael Rießler, Ph.D., is Professor of General Linguistics at the University of Eastern Finland and Adjunct Professor (Docent) of Finno-Ugrian Studies at the University of Helsinki, Finland, and of General and Finno-Ugric Linguistics at the University of Turku, Finland. His fields of expertise are linguistic typology, language technology, and Uralic Studies and he has carried out extensive fieldwork on Saamic and other indigenous languages of the Barents Sea region. A recent paper on Documenting endangered oral histories of the Arctic (together with Joshua Wilbur) can be found here as an open access publication: Link.
Michael Rießler will be responsible for multi-sited field research among northern indigenous people. This cognitive-linguistic and ethnolinguistic study will look at the role of northern water landscapes in former and current cultural practices among Nganasan, Nenets, Komi, and Saami people in order to investigate how is landscape coded into their language systems, and how is knowledge about landscape intermediated by means of communication through language.
Website: https://uefconnect.uef.fi/en/person/michael.riessler/
E-mail: michael.riessler@uef.fi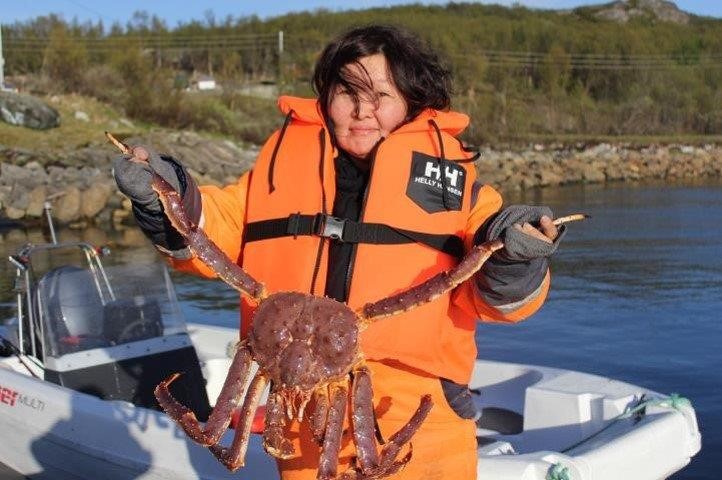 Anna Stammler-Gossmann, PhD, is a social anthropologist, Senior University Researcher and coordinator of the Arctic Studies Programme in the Arctic Centre at the University of Lapland. Her research interests lie in the fields of human-nature/human-animal relations, space and place studies, and anthropology of disaster. Within these fields, she investigates the role that social interactions play in the context of environmental changes, political-economic value creation, space and place imagery, regional and local identity building. ('Translating' vulnerability at the community level: Case study from the Russian North, 2010; The Big Water of a Small River: Flood Experiences and a Community Agenda for Change, 2012; Changing Barents Sea and coastal communities, 2013; Domesticated Fish: Farmed and Monitored (documentary), 2014) The course of environmental processes considered in her research sites has had the omnipresence of water (ocean, sea, river, lake). Within the previous and current research projects, she has analyzed changing societal relationship with and around water.
Thematic issues by Anna Stammler-Gossmann within the CEN project are related to specific water-land-ice contexts of practices. Her research is focusing on social properties of this interface. She investigates how people in remote communities in the Far North of Russia place themselves in relation to dynamics of liquid – solid – frozen space and to what extend these relations facilitate possible shifts in meaning, place understanding and influence community's contemporary life.
E-mail: astammle@ulapland.fi
Vlad Strukov is Associate Professor in Film and Digital Culture at the University of Leeds, specialising in world cinemas, visual culture, digital media, intermediality, and cultural theory. He explores theories of empire and nationhood, global journalism and grassroots media, and consumption and celebrity by considering the Russian Federation and the Russian-speaking world as his case study. He is the founding and principal editor of the journal Studies in Russian, Eurasian and Central European New Media (www.digitalicons.org). He is the author of Contemporary Russian Cinema: Symbols of a New Era (2016), and other publications on film and visual culture.
Vlad Strukov will work on cinematic representations of the Arctic, including Soviet-era and contemporary representations. His focus will be on recent Russian cinema such as Aleksei Popogrebskii's 2010 How I Ended this Summer which depicts the environmental degradation of the Russian North. He will also analyse films produced in Russia's northern regions such as Yakutia (Sakha). The Sakha cinema has emerged in response to recent waves of globalisation whereby the Arctic helps the contemporary subject to address global concerns using a distinct visual language. In a series of publications he will theorize these Moscow-centric and hyperlocal accounts of presenting the Arctic on screen.
E-mail: v.strukov@leeds.ac.uk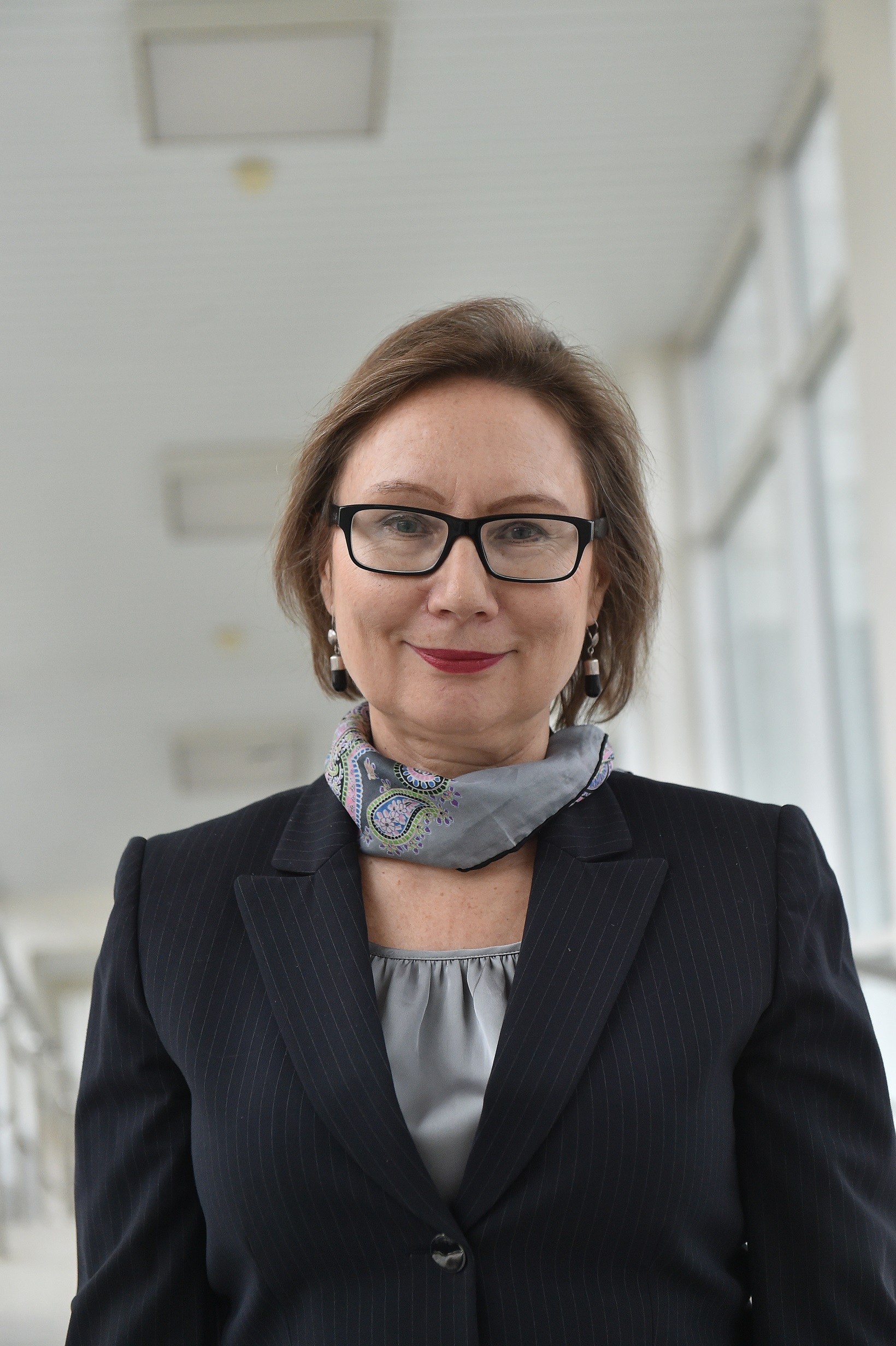 Elena Trubina, Ph.D., is Professor of Social Theory and Philosophy at the Ural Federal University. Her research addresses a wide range of issues in social theory, including mega-events, the intersections between neoliberalism and cultural industries, the interaction between urban space and subjectivities, and cultural memory. She is the co-editor of Dilemmas of Diversity after the Cold War: Analyses of "Cultural Difference" by U.S. and Russia-Based Scholars (Kennan Institute, 2010; with Michele Rivkin-Fish) and Russian Mass Media and Changing Values (Routledge, 2013; with Arja Rosenholm and Kaarle Nordenstreng). Her publications in Russian include Travma: Punkty (NLO, 2010; with Sergey Oushakine) and the widely acclaimed Gorod v Teorii (NLO, 2011), which has become a bestseller in Russian urban studies. Elena Trubina is the co-founder and co-director of the Centre for Global Urbanism at Ural Federal University.
Elena Trubina's contribution to the project stems from her expertise in urban theory and human geography. She is interested in the ways the different Norths are currently imagined, including the popular Global North-Global South division which replaced the formerly important East-West divide. The study will be devoted to the "game of scales' in the geographical and cultural imaginings of the Norths, beginning from the new global divisions and ending with the specific developments in the cities.
E-mail: elena.trubina@gmail.com