Other programs
TSE exe combines research results with strong practical expertise into the useful form for companies, organisations and public sector to enhance their business competence and people development.
TSE exe plans and conducts open enrolment executive programmes and customised strategy based programmes as well as consortium programmes for executives, managers and experts. We work with organisations to understand their specific requirements and strategic business objectives to design a value-adding executive development programme.
TSE exe Doctor of Business Administration (DBA)
Length: 3-6 years
ECTS: 240
Price: Application fee  1,000 €+ VAT 24%  / Tuition fee 19,900 € per year + VAT 24%. 
DBA is a doctoral-level program in business administration intended for experienced managers and experts who want to develop and deepen their competencies and strengthen their central subjects of interest in working life.
DBA is an appropriate qualification for professionals who seek to find new ways of thinking and developing business and management through systematic theoretical understandings and scientific research and who do not aim for an academic research career but intend to stay in the corporate world.
Sourcing Leadership – strategic purchasing and materials management
Start: October
Length: 0,5 vuotta
Amount of training days: : 11
ECTS: 10
Price: 8 400 € (+ VAT)
The participant will recognize end-to-end strategic supply chain, sourcing for both direct and in-direct fields, manage and develop supplier base and comprehend the elements of efficient sourcing processes.
Consortium programs
Start: January
Length: 6-8 months
Amount of training days:  12-16
ECTS: 15
Price: ≥ 4 partisipants 6 800 € / person ( + VAT)
2-3 partisipants 7 600 €/ person ( + VAT)
1 partisipant 8 400 € / person ( + VAT)
Visonary Leadership
Start: September
Length:
Amount of training days:  8
ECTS: 10
Price:
The module has a special emphasis on futures thinking and Corporate Foresight, Strategy and Dialogical Strategizing
TSE exe Tailor made programs
TSE exe tailores programmes for international partners and customers for their specific strategic purposes and objectives. Please contact us to hear more.
Online program with
ENOFAP
– Education Network of Franco-Asia-Pacific
Executive Master In Global Strategic Management
Contact information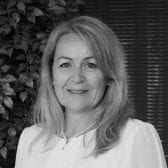 Ulla Heinonen
TSE exe Director
+358 50 591 7199
ulla.heinonen@utu.fi
Hannele Järvenpää
Development Director
+358 50 583 9516​ ​​
hannele.jarvenpaa@utu.fi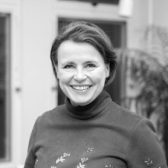 Barbara Malmström
Program Manager
+358 50 466 1888
barbara.malmstrom@utu.fi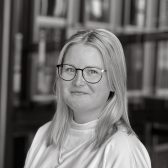 Anna Alasuutari
Program Manager
+358 50 536 4720
anna.alasuutari@utu.fi
Marko Sihvola
Program Manager
+358504630137
marko.sihvola@utu.fi