TSE exe programmes
TSE exe combines research results with strong practical expertise into the useful form for companies, organisations and public sector to enhance their business competence and people development.
TSE exe plans and conducts open enrolment executive programmes and customised strategy based programmes as well as consortium programmes for executives, managers and experts. We work with organisations to understand their specific requirements and strategic business objectives to design a value-adding executive development programme.
TSE exe tailores programmes for international partners and customers for their specific strategic purposes and objectives. Please contact us to hear more.
Executive MBA (EMBA)
Executive MBA (EMBA) is an accredited leadership development programme. Executive MBA develops future oriented leaders with a desire for renewal in the constantly changing business environment. The programme combines latest research with the understanding of contemporary development needs in organisations, resulting in a strong foundation for business expertise.
JOKO leadership programme
JOKO is a strong, best-in-class business development programme with long roots in the history of TSE exe.
JOKO has a special emphasis on corporate foresight and futures thinking, businessa renewal as well as personal growth. The goal of the programme is to provide participants with the strong foundation of new business competencies, widen their capabilities and skills needed in business leadership and expertice roles and built new collaboration networks.
Flexible modular structure
We offer flexible learning journeys. Anyone who has studied in a TSE exe programme has the possibility to create a personal, flexible study path to other leadership development programmes.
TSE exe modular structure
Sourcing Leadership – strategic purchasing and materials management
The participant will recognize end-to-end strategic supply chain, sourcing for both direct and in-direct fields, manage and develop supplier base and comprehend the elements of efficient sourcing processes.
Executive Master Diploma in Visionary Leadership
Online program conducted together with Xiangfei Education Technology
The Program deepens the participant's skills in strategic, future-oriented leadership.
After the completion of the program, the participant has the capability to make decisions and renew strategy and future-oriented leadership utilizing diverse perspectives and futures thinking.
Consortium programmes
Consortium programmes are development programmes focusing on improving and strengthening the business competence of the future key talents of participating companies. Because participants represent several companies and organisations, consortium programmes increase networking possibilities, deepen strategic thinking, futures thinking and innovativeness as well as managerial and interactive skills of participants.
Other
Contact information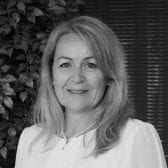 Ulla Heinonen
TSE exe Director
+358 50 591 7199
ulla.heinonen@utu.fi
Miia Tammisto-Lehtinen
Customer Relations
+358 50 573 3671​
miia.tammisto-lehtinen@utu.fi
Hannele Järvenpää
Development Director
+358 50 583 9516​ ​​
hannele.jarvenpaa@utu.fi