Executive MBA
Executive MBA (EMBA) is our accredited leadership development programme. Executive MBA develops future oriented leaders with a desire for renewal in the constantly changing business environment.
The programme combines latest research with the understanding of contemporary development needs in organisations, resulting in a strong foundation for business expertise.
TSE exe EMBA core themes
Visionary leadership
Become a visionary leader who is future-oriented, capable of business foresight, strategic thinking and decision making. To lead change initiatives you will practice skills to stimulate and inspire others.
Global business excellence
Gain knowledge on global business excellence and dynamics with emphasis on ecosystems, networks and global business development. Develop your views on stake holder management, social enterprise and corporate social responsibility.
Personal growth
Draw on importance of self-reflection and feedback in enhancing leadership identity as part of professional development.
Innovation and new business creation
Learn to recognize and exploit disruptive opportunities with tangible ideas and solutions of new business creation. Strive for innovation, creativity, renewal and entrepreneurial mindset when fostering growth.
TSE exe Executive MBA
About the programme
TSE exe EMBA leadership development programme has a flexible entry three times a year. The programme's length is apr. 24 months depending on the personal study plan, however participants may complete the studies in their own pace (21-28 months).
Our entry dates 2021:
January 26th, 2022
May 17th, 2022
September 2oth, 2022
Executive MBA is for executives, managers, specialists and entrepreneurs who have:
a Bachelor's degree or equivalent work experience
Minimum of 5 years of work experience in a demanding specialist or managerial position or equivalent leadership experience
Good command of English
Courage and motivation to develop organisation and leadership skills
Tuition Fee
Admission fee of TSE exe EMBA programme is 38 000 € (+VAT 24 %). The fee includes:
Tuition
Study materials
Analysis and evaluations, development processes and practical tools
Peer and senior mentoring process
Additional costs:
Two (2) International Study weeks are invoiced separately
Travel and accommodation costs
The fee can be paid in several installments within the duration of the programme.
Benefits for participants
Wide understanding of global business dynamics, strategy creation and disruption in the business landscape
Executive MBA degree to support career development with enhanced practical skills
Powerful network of people with passion for learning and personal development
Leadership and management skills with focus on personal growth
Entrepreneurial and intrapreneurial skills, both for developing new ventures and for implementing new and innovative ideas within the participant's organisation
Enhanced coaching, peer mentoring, communication, negotiation and influencing skills
Visionary thinking in a global and complex business environment with tools for strategic foresight
Personalized study plan based on participants background and future interests
Benefits for organisations
New competencies and tools for futures thinking and strategic foresight knowledge
Assignments and projects to contribute the organisation's needs by providing tangible ideas and solutions with monetary benefits
Up-to-date practices, knowledge and expertise instantly applied for the benefit of the participant's organisation
Organisational development in leadership culture, best practices and ways of working
Widening of the organisation's networks with both customers and business partners.
Strengthened employer brand and talent management; rewarding and enhancing employee engagement and commitment.
TSE exe modular structure
Integrated EMBA portfolio
The Integrated EMBA portfolio is gathered during the EMBA studies. It contains an integrated analysis and reflection of the learning journey in terms of developing yourself and your organisation.
At the beginning of the Integrated Executive MBA Portfolio process, the participant will set personal, professional, and organisational goals.
The Portfolio process provides up-to-date practices, knowledge, and expertise that can be instantly applied for the benefit of the organisation.
Studying in Executive MBA
Community of Learners
When participating TSE exe's executive leadership development programmes you are part of TSE exe's Community of Learners –a community enabling collaboration, co-creation and joint sense making.
Community of Learners is a facilitated process, virtual or face-to-face, which strengthens the individual learning path.
The programme benefits from the expertise of top national and international academics and business people who work at the forefront of global business research and in global business. These experts are highly motivated and committed to sharing their knowledge and experience with the participants in the EMBA programme.
Executive MBA Participants
In TSE exe Executive MBA participants represent several industries, functions and wide range of business backgrounds. Participants might include engineers, lawyers, entrepreneurs and doctors e.g.  The common feature of our participants is their willingness to learn more and a keen desire to develop themselves.
Networking and sharing best practices are important parts of the EMBA programme and future careers – it may create business opportunities even within the group.​
Mentoring and personal development
Along your study process, we will expose you to different mentoring experiences. Peer and senior mentoring as well as different analyses are crucial in your personal development. You will have an opportunity to upgrade the management and leadership skills needed in your own work.
Our new and versatile study methods encourage you for individual learning processes and enable the development of personal skills.
EMBA Alumni success stories
After graduation, you become a member of both the TSE exe alumni as well as TSE alumni network. Networking and business events are organized every year –only for alumni.
For me as an engineer, one of the main things I've learned in EMBA Turku programme is to see the different shades of grey, not just colours. I've recognised that what matters is how you use and apply the information and knowledge gained. The bonds within a diverse group of people with various back- grounds made the discussions colourful and fascinating. The EMBA Turku made us students a team, and the team became friends and 'brothers-in-arms' for life.
/ Rainer Knuts Operations Director Finland Fläktwoods Oy
EMBA studies gave me an opportunity to grow my own leadership toolbox: no matter what your experience and background is, it is always possible to learn more about the different dimensions of leadership.
/ Kenneth Sundberg Senior Vice President, RD&I Tikkurila
During my EMBA studies, I strengthened my business competence and broadened my perspective.
/ Anna Johansén Managing Director Duetto Group
EMBA Turku offered a very good way to learn – I got a lot of new insights as we combined academic theory with practical things from day-to-day business and also from my own work experience. The diversity of the group and the inspiring fellow students gave me a lot during the studies and the network will be a valuable asset in the future as well. The studies started a personal growth process, which I believe will lift me to a totally different level as a person and as a leader.
/ Tuomas Vasama CFO Aura-marine
For me, the peer mentoring process was mind opening. Networking with fellow students remains an invaluable asset for my future. Overall, I would argue that EMBA Turku has particularly changed my way of thinking about business, leadership, and management.
/ Sammeli Liikkanen Head of Technical and Data Warehouse Services Orion
The EMBA Turku offered me an excellent vantage point on business knowledge and provided management and leadership skills. Still, the greatest value for me as a young leader came in learning from the more experienced leaders and managers. Fellow students and the senior mentors were able to offer knowledge that can never be gained from books.
/ Jussi Juntunen Area Manager for Southern Finland Anvia Business Services
For me, the key in participating in the EMBA programme was to deepen my business competence, broaden my strategic thinking and enhance my leadership skills. As a big bonus, the network of skilled executives and experts brought about by the programme proved to be no less important than the sound knowledge and inspiration gained!
/ Marianne Slotte Head of Procurement, Nordic Region Bayer Nordic SE
The EMBA Turku provided new perspectives for my leadership development and broadened my strategic thinking in particular. The high-standard international and domestic lectures, practical assignments, and interesting peer and senior mentoring sessions have offered the participants different views, so as to challenge the old ways of doing things. Company visits and study journeys abroad have brought an understanding of different organisations, businesses, business competencies and cultures.
/ Anu Keskinen Development Manager SOK
For me, the EMBA Turku programme has been a journey from the past to far into the future. I have noticed the transformation in myself from a general manager into a visionary leader. I have found a new spirit for leading everyday practices!
/ Mika Kontio Chief Officer of Rescue Services Southwest Finland Emergency Services
Contact information
Miia Tammisto-Lehtinen
Customer Relations
miia.tammisto-lehtinen@utu.fi
+358 50 573 3671​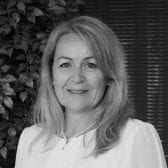 Ulla Heinonen
TSE exe Director
ulla.heinonen@utu.fi
+358 50 591 7199
Hannele Järvenpää
Development Director
hannele.jarvenpaa@utu.fi
+358 50 583 9516​ ​​
Barbara Malmström
Programme Manager
barbara.malmstrom@utu.fi
+358 50 466 1888