Start EMBA now
TSEexe Executive MBA (EMBA)Starts: Flexibly throughout the year
Length: 2,5 years
Training days: 46 
ECTS: 90
Price: 38 800€ (+ VAT) + 2 international weeks

TSE exe Executive MBA (EMBA) is our accredited leadership development program. TSE exe EMBA develops future oriented leaders with a desire for renewal in the constantly changing business environment. The program combines latest research with the understanding of contemporary development needs in organizations, resulting in a strong foundation for business expertise.
The TSE exe EMBA core themes are
Visionary leadership
Global business excellence
Personal growth
Innovation and new business creation
Become a visionary leader who is future-oriented, capable of business foresight, strategic thinking and decision making. Practice your skills to stimulate and inspire others in order to be able to lead change initiatives. Gain knowledge on global business excellence and dynamics with emphasis on ecosystems, networks and global business development. Develop your views on stake holder management, social enterprise and corporate social responsibility. Draw on importance of self-reflection and feedback in enhancing leadership identity as part of professional development. Learn to recognize and exploit disruptive opportunities with tangible ideas and solutions of new business creation. Strive for innovation, creativity, renewal and entrepreneurial mindset when fostering growth.
TSE exe MBA is for executives, managers, specialists and entrepreneurs who have:
a Bachelor's degree or equivalent work experience
Minimum of 5 years of work experience in a demanding specialist or managerial position or equivalent leadership experience
Good command of English
Courage and motivation to develop organization and leadership skills
Modularity creates opportunities
TSE exe EMBA consists of five modules. A personal study plan is designed for the participant, based on the future competency goals set by the organization and the participant. Thanks to the modular structure, you can start your EMBA program flexibly and your individual journey can be designed to best suit your schedules. Each TSE exe EMBA module includes a capstone assignment, which enables the participant to deepen their understanding the themes of the module and apply their learning to the direct benefit of their organization, as well as their personal and professional development.
Read more about our program modules
Lue lisää ohjelmanmoduuleista ja niiden sisällöistä
Uudistava liiketoimintaosaaminen / Exploring Business Excellence
Visionäärinen johtaminen / Visionary Leadership
The Integrated EMBA portfolio
The EMBA Portfolio consists of module-specific, applied tasks, goal-oriented business development and the process of developing the participant's personal management skills. At the beginning of the Integrated Executive MBA Portfolio process, the participant will set personal, professional, and organizational goals. The Integrated EMBA portfolio is gathered during the EMBA studies and expanded through reflection in the Portfolio Report. The Portfolio process provides up-to-date practices, knowledge, and expertise that can be instantly applied for the benefit of the organization.
Mentoring and personal development
Peer and senior mentoring as well as different personal and motivational analyses are crucial in your personal development. You will have an opportunity to upgrade the management and leadership skills needed in your own work. During your EMBA journey, you will participate in different mentoring experiences. Our study methods encourage you for individual learning and reflection and enable the development of your personal leadership skills. After graduation, you become a member of both the TSE exe alumni as well as TSE alumni network. Networking and business events are organized every year where you can continue your leadership development journey.
Why TSE exe EMBA?
Join the Community of Learners
When participating TSE exe's executive leadership development programs, you are part of TSE exe's Community of Learners – a community enabling collaboration, co-creation and joint sense making
As participants you are a vital part of a joint and diverse learning community
The community also benefits from the expertise of top national and international academics and business people who work at the forefront of global business research and in global business
These experts are highly motivated and committed to sharing their knowledge and experience with the participants in the EMBA program.
Benefits for the organization
New competencies and tools for futures thinking and strategic foresight knowledge
Assignments and projects to contribute the organisation's needs by providing tangible ideas and solutions with monetary benefits
Up-to-date practices, knowledge and expertise instantly applied for the benefit of the participant's organisation
Organisational development in leadership culture, best practices and ways of working
Widening of the organisation's networks with both customers and business partners.
Strengthened employer brand and talent management; rewarding and enhancing employee engagement and commitment.
Benefits for participants
Wide understanding of global business dynamics, strategy creation and disruption in the business landscape
Executive MBA degree to support career development with enhanced practical skills
Powerful network of people with passion for learning and personal development
Leadership and management skills with focus on personal growth
Entrepreneurial and intrapreneurial skills, both for developing new ventures and for implementing new and innovative ideas within the participant's organisation
Enhanced coaching, peer mentoring, communication, negotiation and influencing skills
Visionary thinking in a global and complex business environment with tools for strategic foresight
Personalized study plan based on participants background and future interests
Lue osallistujien kokemuksia
Contact us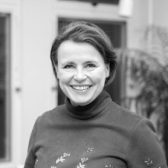 Barbara Malmström
Program Manager
barbara.malmstrom@utu.fi
+358 50 466 1888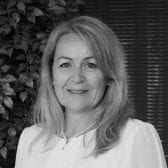 Ulla Heinonen
TSE exe Director
ulla.heinonen@utu.fi
+358 50 591 7199